When running a business, you need to keep it secure. Your physical location, your files, your website and your employees all need to be protected. Those security measures include restricting access to whatever you are trying to protect. Make sure that the right people or departments have the access they need to your business's digital assets.
That's where discretionary access control (DAC) systems come in. When you use a DAC system, you get a versatile, customizable and easy way to add a basic layer of security for any business. It provides safeguards to keep unwanted eyes away from your information, along with a way to recover it if your data or system becomes compromised.
Editor's note: Looking for the right access control system for your business? Fill out the below questionnaire to have our vendor partners contact you about your needs.
What is discretionary access control?
Discretionary access control is a computer security access control system that restricts digital objects to specific users or groups. It's essentially a password-controlled security system that allows the right people access to a file without worrying about user levels or access groups. Have you ever shared a Google Doc with a specific colleague or friend? That's a type of DAC.
A DAC creates a robust and effective firewall with security protocols ranging from 128-bit to 256-bit encryption in an effort to prevent malware attacks or other types of malicious data breaches. This creates a beneficial basic layer of security by ensuring that your people, and only your people, can access your corporate information.
DAC is not to be confused with mandatory access control (MAC), which uses a broad, level-based computer security system that grants access by group. In contrast, DAC allows the owners of a specific object, like a file or a folder, to grant access to individual users. For example, you might find a MAC security system that uses "top secret," "confidential," or "unclassified" access control levels, and assigns users to a specific access group. [If you want to check out the best access control systems, check out the options we recommend for small businesses.]
A DAC-based security system is a great option for businesses looking to collaborate with smaller teams. It's especially helpful as more businesses take a work-from-anywhere approach.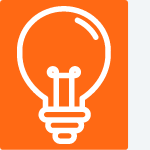 Tip: DAC is recommended for smaller businesses that may not have the IT infrastructure or support to create a role-based security system, allowing administrators and managers to grant (and remove) access to individual users quickly and as needed.
What are the features of discretionary access control?
These are some of the key features of discretionary access control:
Flexible security options
Once you have a DAC in place, you'll have an easy way to set up access policies. You'll be able to quickly provide access to specific objects however you see fit. By preventing who can see a given document, you'll be able to keep that data safe and pristine, without unwanted users viewing or editing a set of information.
Intuitive functionality
Any given DAC should be easy to use, offering a way to police what's going on within your network. By giving permission to specific users to access different pieces of data, you create a paper trail for any future audits or security review. A DAC security system also allows you to monitor specific access points, like a physical entryway that requires an RFID keycard, to see who's coming and going.
Data redundancy
Any business can set up a DAC that also backs up data regularly, creating redundancies if a server crashes or an individual system gets corrupted. Better yet, a DAC can also create a streamlined security setup to prevent any data breaches in the first place. And when you keep unwanted users out while backing up data to multiple locations, it's a lot easier to maintain clean, comprehensive corporate records.
What are the benefits of discretionary access control?
These are some of the top benefits of discretionary access control:
Optimized security
Improved compliance
High customization
Speed and efficiency
Cost-effectiveness
Here is a breakdown of each benefit:
Optimized security
By adding a DAC firewall to your network, you ensure a basic level of security that can be optimized by maintaining meticulous records and common cybersecurity practices, such as regularly changing a password, or using a virtual private network (VPN) to further encrypt your data.
When you take these basic precautions for network security, not only do you prevent successful cyberattacks, you also bolster your reputation throughout your industry. By adopting reliable and effective security practices, you can create a stable network that allows you to provide reliable service. Your business will be one that your clients enjoy working with because they'll have the peace of mind that their corporate secrets will stay secret. [Read related article: How Does VPN Encryption Work?]
Improved compliance
When implementing DAC standards, you can also automate your overall security system, including surveillance cameras. By observing activity on access points throughout your network, a DAC can immediately alert you to any attempted breaches. A cyberattack can come at any time and in many different forms. Sometimes you may not even be aware that an attack has occurred. But with a DAC keeping watch over your network, you have an extra eye in the sky looking out for you.
High customization
Since there's a wide variety of ways to implement a discretionary access control system, it offers a flexible and customizable security option. DAC system administrators can assign access rights to every member of the team in the most effective way for them. If a user wants to log in to a system only once, a DAC can allow them to do that. If you'd like a more stringent policy that requires a login every time a specific service is accessed, a DAC can do that too.
Speed and efficiency
Because a DAC security system can be automated, implementation can unlock a new level of efficiency for your entire information technology (IT) team. You can create a new user and password in a matter of seconds. You can be instantly alerted to any access request that comes in. You could even set up an automated denial of entry to a user if they request unauthorized access multiple times over a short period.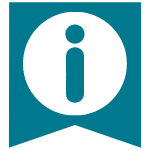 Did you know? A DAC helps you respond to urgent security scenarios in seconds, instead of wasting time trying to figure out where a breach might be.
Cost-effectiveness
A DAC system isn't labor-intensive, so a small IT team could manage your entire DAC configuration, lowering the cost and resources required to maintain basic security standards. Because of all the preventative and recovery measures a DAC has to offer, it can also keep costs from skyrocketing out of control if there's a sophisticated cyberattack. Instead, it'll prevent cybercriminals from getting through in the first place.