ISONAS is a low-hardware, Pure IP access control solution.
Since ISONAS has far fewer hardware requirements than most of its competitors, it is among the lowest-priced access control systems available.
In our access control system reviews, we named ISONAS the best low-cost option.
ISONAS takes a different approach to access control from many of its competitors. Instead of cloud-based access control and excessive hardware, ISONAS uses Pure IP to keep your hardware needs low. As such, your access control costs will be lower than usual with this system. In fact, we've named ISONAS the best low-cost access control system. Learn more below, and read our ISONAS review.
What Is ISONAS?
ISONAS describes itself as the first access control company to design an access control solution focused on IP-to-the-door technology and minimal hardware requirements. The company is based in Boulder, Colorado, and belongs to the Allegion portfolio of brands.
ISONAS' clients extend far beyond the private sector. On the company's website, it includes education, government and healthcare among the sectors that commonly use its products. Property management companies can also use ISONAS to ensure their residents' security.
Does ISONAS Have a Free Trial?
ISONAS does not address free trials on its website. We suggest contacting ISONAS to find out for yourself whether a trial is available.
ISONAS Pricing
ISONAS does not list prices on its website. However, other sources have potential pricing information.
Although the ISONAS system is light on hardware, each hybrid reader-controller that you purchase will cost $817. Thereafter, your software price for the ISONAS Pure Access Cloud access control system varies with your number of doors.
ISONAS charges $412 if you use it to control access for up to five doors. For more than 250 doors, you'll pay $4,120, but no prices are given between these door numbers.
The company suggests that you contact the ISONAS sales team if you are interested in making a purchase. If you do, you should also be able to request a quote.
ISONAS Access Control Products
ISONAS' two primary access control products are its Pure Access Cloud and Pure Access Manager. Both options control your security network through Pure IP, so your existing internet network, rather than any new hardware, is all you'll need to monitor your entry points.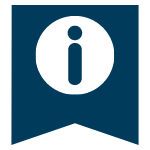 FYI: ISONAS uses Pure IP technology to control your company's entry points without excessive hardware.
We'll explain ISONAS' most compelling access control features later, but first, we've gathered some basic information about Pure Access Cloud and Pure Access Manager.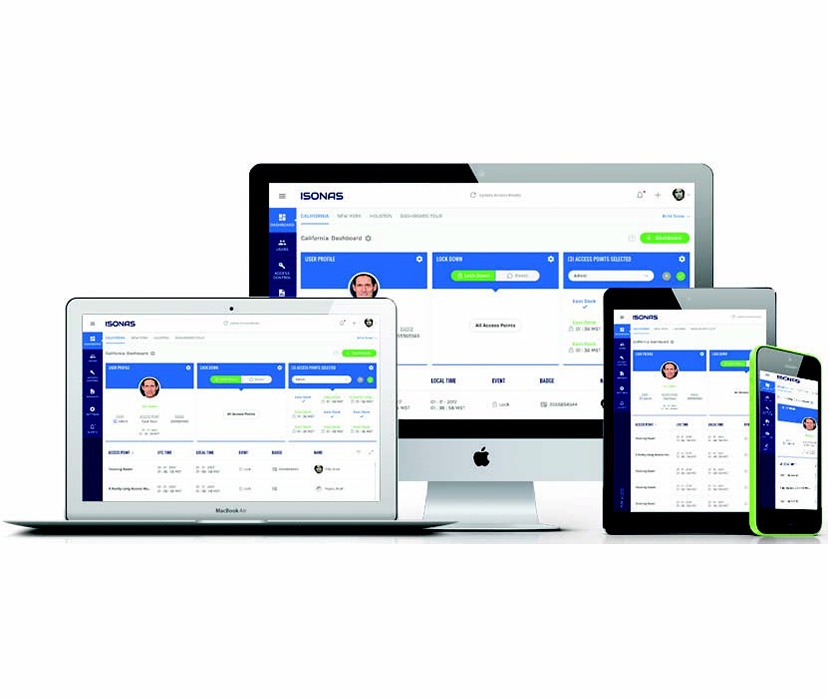 ISONAS Pure Access Cloud is entirely cloud-based, so you can reach it from any device with an internet connection. Its readers and controllers are likewise tethered to the cloud, so as long as your network system is intact, you can set up Pure Access Cloud in a matter of minutes.
You can easily add users, points and rules with Pure Access Cloud. You can also customize all your real-time monitoring procedures.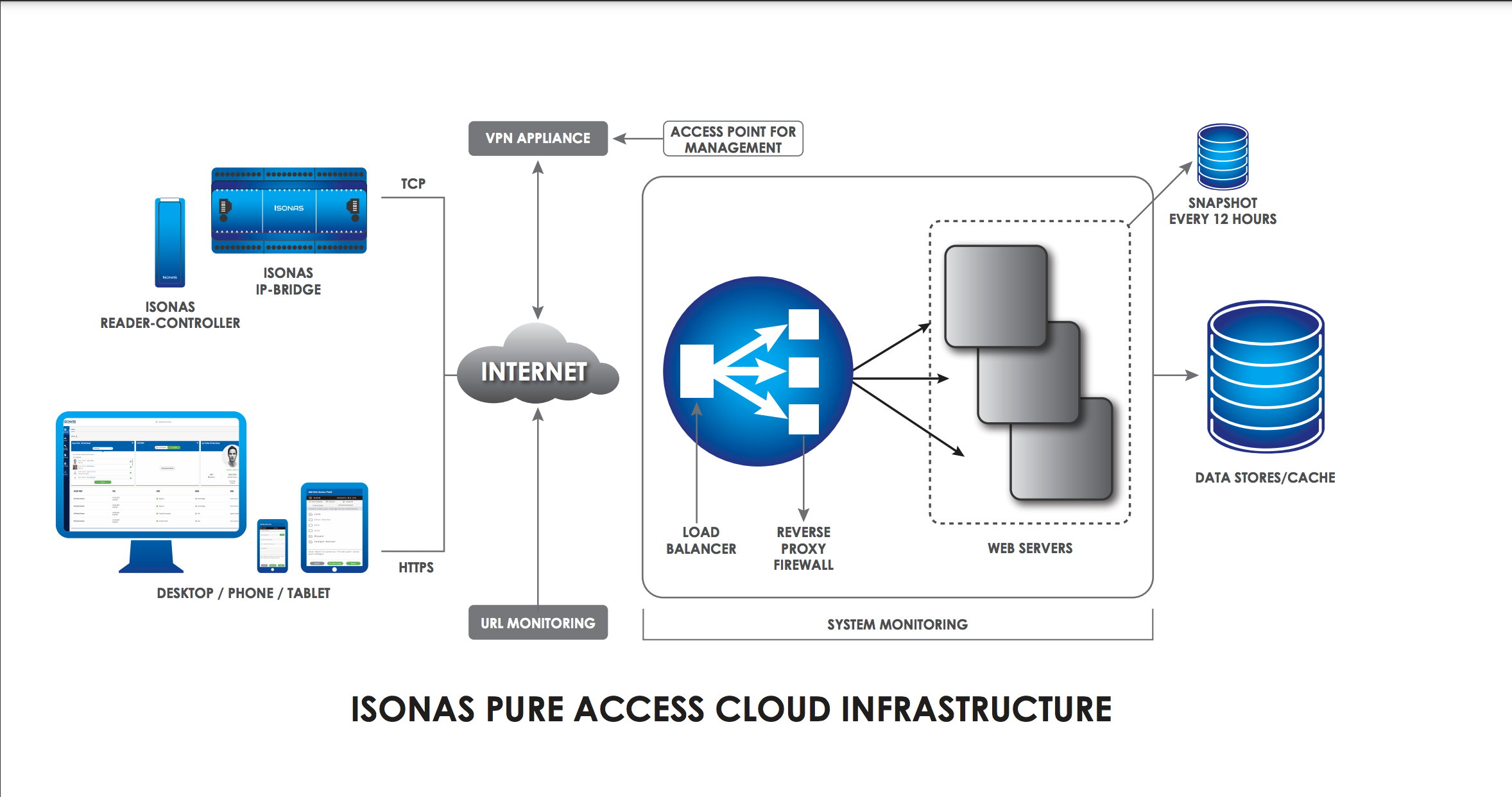 Pure Access Manager
Pure Access Manager is largely the same as Pure Access Cloud, but instead of it being hosted in the cloud, your network hosts it. This means you can access it anytime through your web browser. We'll explain other key differences between Pure Access Manager and Cloud later in this guide.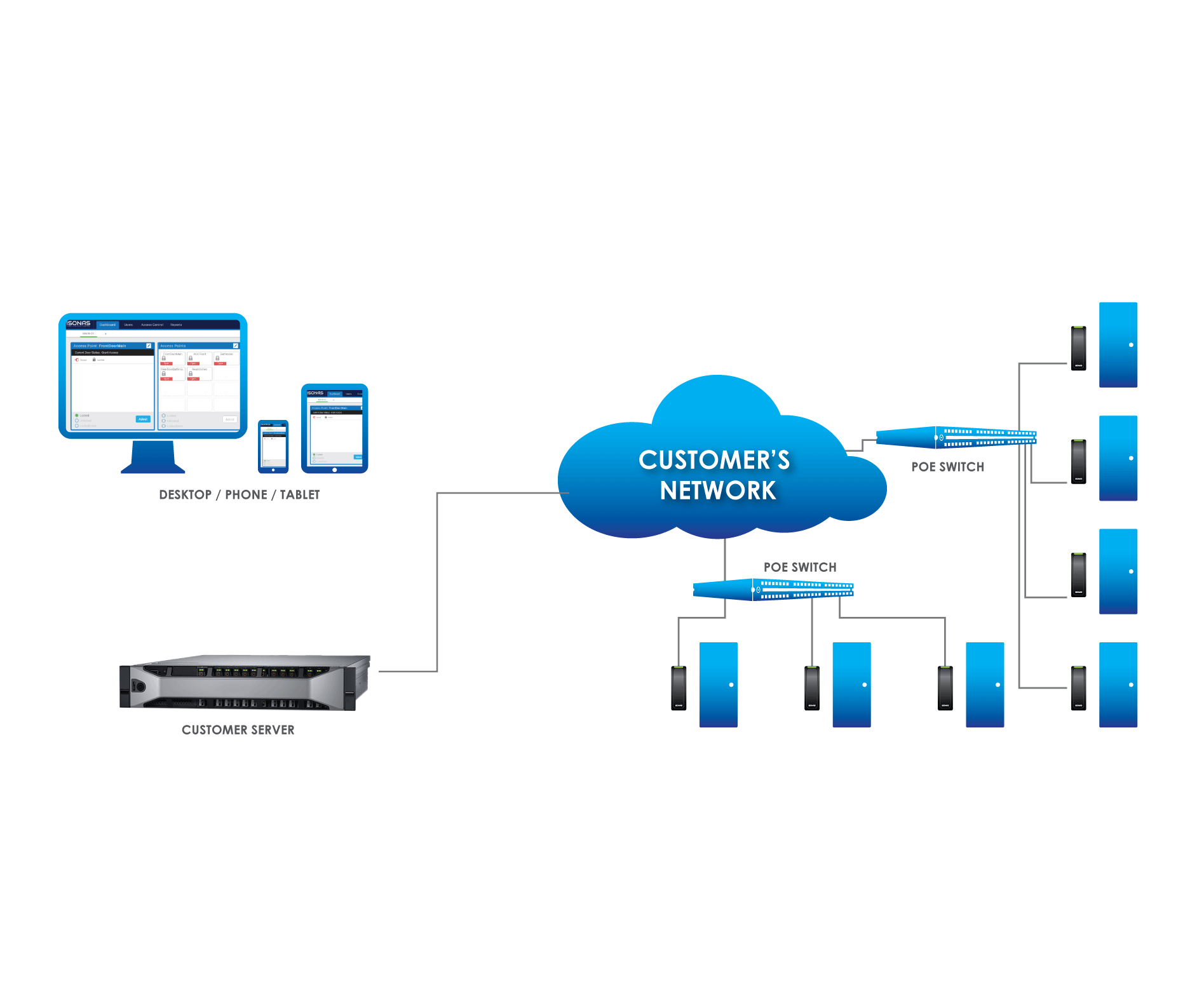 ISONAS Payment Options
ISONAS does not specify which types of payments it accepts on its website. If you contact ISONAS for pricing, you can also inquire about available payment types.
Best Features of ISONAS
These are some of the best features of ISONAS Pure Access Cloud and Pure Access Manager:
API. ISONAS includes an API so that your software developers can build custom integrations. Note that the API limits these integrations to video surveillance, credential management and other access control platforms. Fire and holdup alarm integrations are not available.
Anti-passback. Whether you choose Pure Access Cloud or Manager, you can prevent cardholders from passing their access cards to other people (to whom you might not have granted access). This function keeps your facilities secure and available only to the appropriate people.
Conversion to IP systems. ISONAS uses Pure IP technology to oversee your facility's access control. If your network cannot accommodate Pure IP, you can buy additional ISONAS technology that will make your system compatible with Pure IP.
Credential voiding. With both of ISONAS' access control systems, you can void a cardholder's credentials in just a few clicks. This function comes in handy if you are terminating an employee or have detected card misuse.
Customer support. ISONAS has three customer support options for all Pure Access Cloud and Manager users. You can call ISONAS, file a support ticket or visit the brand's support portal, though no live chat tools are available. When we contacted the ISONAS customer service team, we found the response to be quick and informative.
Easy installation. Since ISONAS uses Pure IP to control your facility's access, it requires minimal hardware and is quite easy to install. This quality is among the biggest draws of ISONAS' access control systems, especially for first-time users.
Encrypted communications. All Pure Access Cloud communications are encrypted with public-key authentication, an EV SSL certificate and SHA-256 encryption for passwords. This encryption keeps your facility and information secure from cyberattacks.
Hardware-free hosting. Amazon Web Services or your web browser host Pure Access Cloud or Pure Access Manager, respectively. This means hardware-free hosting that lessens the learning curve of installing access control technology.
Key cards and fobs. Pure Access Cloud and Manager include key cards and fobs that your team can use to access your facilities. Additionally, you can opt for proximity-card door readers or keypad and card readers.
Low costs. Since you won't need much hardware to run your ISONAS access control technology, it's among the lowest-cost access control options available. In fact, in our 2021 access control reviews, we named ISONAS the best low-cost system.
The more you know: ISONAS is able to offer low-cost access control solutions since its systems require minimal hardware.
Multiple availability zones. To minimize service interruptions, Pure Access Cloud operates with multiple availability zones. This redundancy means that if one access zone drops, your access control system is more likely to stay online and functional.
Offline operation. With Pure Access Cloud, your access control system remains operational even if you lose your network connection. ISONAS cards and readers automatically operate in local mode in the absence of a connection, so Pure Access Cloud keeps your facilities securing even during power outages. ISONAS also uses intelligent readers to make access decisions on your behalf during network outages.
Pure IP access control. Since ISONAS uses Pure IP to control your facilities' access, you won't need to install new wires and panels on each door. This access approach reduces the barriers that small businesses like yours might face when it comes to installing access control technology.
Reporting. You can generate and access reports from any internet-connected device. Report types include unlock times, suspicious events and credential use.
Subtenant management. Pure Access Cloud includes subtenant management features so that, if another entity is using your space for an extended period, you can monitor their access as well. This function can help hold the entity accountable to the owner of the facility, whether that's you or a landlord.
Technical resources. If you find yourself confused or overwhelmed while setting up your ISONAS access control system, you can consult the brand's extensive library of technical resources. Materials available through this portal include integration guides, tips for setting up your Pure Access system, and links to additional software downloads.
Tip: Browse ISONAS' technical resources to get comfortable with the brand before making a purchase. These resources will remain available after you buy.
Training. ISONAS offers all its users free, web-based training. If you buy an ISONAS access control product, you can complete this training on your own time. You can also choose not to undergo training and begin using your ISONAS system right from the get-go.
Uptime. Pure Access Cloud guarantees 99.5% uptime. This means that your access control system will be down 0.5% of the time, which translates to 7.2 minutes per day, at most.
Given the numerous best features of ISONAS, we've condensed everything above into a table so you can more easily understand it:
| | | |
| --- | --- | --- |
| | Pure Access Cloud | Pure Access Manager |
| API | Yes | Yes |
| Anti-passback | Yes | Yes |
| Conversion to IP systems | Yes | Yes |
| Credential voiding | Yes | Yes |
| Customer support | Phone, support tickets, online support portal | Phone, support tickets, online support portal |
| Easy installation | Yes | Yes |
| Encrypted communications | Yes | Not specified |
| Hardware-free hosting | Amazon Web Services | Your internet browser |
| Low cost | Yes | Yes |
| Multiple availability zones | Yes | Not specified |
| Offline operation | Yes | Not specified |
| Pure IP access control | Yes | Yes |
| Reader types | Key cards and fobs | Key cards and fobs |
| Reporting | Yes | Yes |
| Subtenant management | Yes | No |
| Technical resources | Yes | Yes |
| Training | Yes | Yes |
| Uptime | Guaranteed 99.5% | Not specified |
Summary
ISONAS is perhaps the most effective access control solution for keeping your costs low and your security high. Since it requires significantly less hardware than other access control platforms, you'll spend less money on installation. As a result, we've named ISONAS the best low-cost access control system of 2021. Be sure to consider ISONAS if you're in the process of updating your security policies.
ISONAS FAQs
What is ISONAS?
ISONAS is an access control company that uses Pure IP in its access control systems to keep hardware and costs low.
What is Pure IP?
Pure IP is the technology that ISONAS uses to oversee your access system. It uses your existing network to control access rather than requiring any new hardware.
How much does ISONAS cost?
ISONAS costs may vary based on your needs. We recommend contacting the company for a quote to learn more.