Johnson Controls Review

Johnson Controls is a well-rounded security system with multiple emergency, surveillance and management integrations. Its systems are easily scalable to suit any number of buildings and doors, and it also has one of the biggest catalogs of security products we found, so you can craft the ideal system to cover any location. These options include electronic, hosted, physical, managed and biometric access control systems.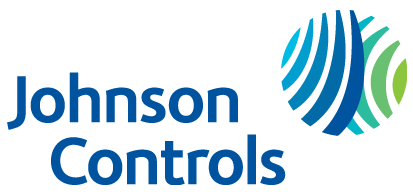 Johnson Controls
The Verdict
Johnson Controls' managed access service eliminates day-to-day management, so you don't need to closely manage your system.
Pricing
The Johnson Controls P2000 access control system provides commercial fire detection and alarms, emergency mass notifications, video surveillance, and network controllers. Johnson Controls pricing information is not listed on its website; you must contact the company for a quote specific to your business. 
Features
Johnson Controls offers several interface options for reporting and administration, all of which cover the basics and then some. You can even manage your access control system on your smartphone, which is handy if you're often away from your main office. You can control doors, set time limits on locks, and view accessed doors. Also, you can register an unlimited number of employees to the system.
Here's a sampling of the features available from Johnson Controls:
Managed access. The company offers a managed access service that leaves the management of your security and access to Johnson Controls. This is a useful feature for business owners who don't have the time or manpower to manage access in a small business or across several locations.
Secure credentials. Johnson Controls provides top-quality physical credentials, and the smart cards use advanced encryption technology to prevent card cloning.
Hosted access control. In addition to physical access control, Johnson offers hosted access control. Because your data is stored in the cloud, it's easy to scale and manage.
Integrations. The system integrates with systems such as video surveillance, fire alarms, intrusion alarms, perimeter detection and asset trackers. These features can be tied to your interface, allowing you to customize emergency procedures, suspend credentials and be alerted to suspicious activity.
Multiple doors. The largest control panel can support up to 32 doors. If you need more doors covered, you'll need to install more panels.
Video integration. The available video integration means you can pull up video clips of specific events, such as suspicious entries or break-in attempts. The system stores unlimited event history, so you can pull up activity from months or even years ago, which is important for auditing purposes.
Guest management. The system lets you keep track of guests, grant temporary access and set their level of access.
Time and attendance tracking. The access system can double as a time and attendance tracker, letting you know when employees clock in and out.
Pros
Johnson Controls is a great option for companies with multiple doors or sites, because its management system allows independent control of each without affecting the other doors within the system. Also, the system is cloud-based, which allows for centralized management of your whole system.
Cons
While most of the other companies we reviewed include access credentials in their access control packages, Johnson Controls does not. You must purchase your credentials outside of your access control package, adding to your costs.
Customer Support
Johnson Controls offers support and advice at every stage of the process, from system customization to ongoing maintenance, and provides professional installation for electronic, physical and biometric systems. It has a 24/7 telephone support line and a form on the company website that you can fill out and submit if you need assistance. The website provides product manuals, technical instructions, and videos, and you can request training sessions to help you and your staff better understand your system.
May 2021: Johnson Controls recently unveiled Cloudvue, a cloud-hosted video surveillance and access control system. The new system gives businesses the ability to manage all of their access control and video surveillance needs from any web browser or mobile device. This includes viewing camera footage, granting access to doors, assigning and revoking credentials, and setting alerts.  Cloudvue supports legacy keycards and fobs.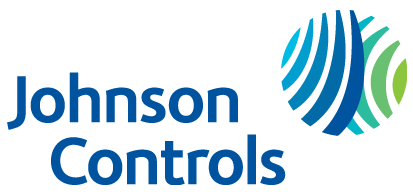 Johnson Controls
The Verdict
Johnson Controls' managed access service eliminates day-to-day management, so you don't need to closely manage your system.

Kiely Kuligowski
business.com Staff
Kiely Kuligowski is a business.com and Business News Daily writer and has written more than 200 B2B-related articles on topics designed to help small businesses market and grow their companies. Kiely spent hundreds of hours researching, analyzing and writing about the best marketing services for small businesses, including email marketing and text message marketing software. Additionally, Kiely writes on topics that help small business owners and entrepreneurs boost their social media engagement on platforms like Facebook, Twitter and Instagram.