Smart cards are an easy-to-use, reliable, and safe technology used to securely identify and authenticate a cardholder, which makes them ideal for businesses that want to share confidential data easily and securely. If you're thinking about using smart cards at your business, read on to learn about how smart cards work, the different types of smart cards that are available, and the benefits and risks of this technology.
What is an RFID card?
A RFID, smart card, also called a chip card or an integrated circuit (ICC or IC card), is a small (typically a wallet-sized) plastic card with an embedded chip that connects with the security device that requires the cardholder's verification of authenticity.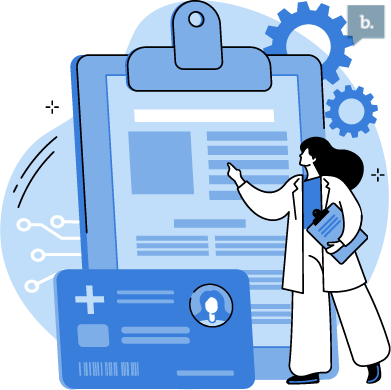 Smart cards work as a physical electronic authorization device used to control who has access to a resource, such as a physical building or information within a database. The most common example of a smart card is a debit or credit card. [Do you need more secure access to your facilities? Check out our reviews of the best access control systems.]
Smart cards are already widespread, but their use will continue to grow. There are more than 30 billion smart cards in circulation today, according to Thales Group, and by 2023, the smart card industry is expected to be a $21 billion market, according to a report from MarketsandMarkets.
How do smart cards work?
Smart cards use integrated chips embedded with technology that encrypts the data stored on the chips when connecting with the desired source.
Even with "contactless" smart cards, data transfers from the card to the desired source, except it uses the card's embedded antenna, so it requires no physical contact. When the RFID card is brought within range of the electromagnetic field of the card reader, the chip in the card executes its communication of the desired code.
Editor's note: Looking for the right access control system for your business? Fill out the below questionnaire to have our vendor partners contact you about your needs.
Types of RFID cards
Contact, contactless and hybrid
There are three ways to categorize smart cards based on how the smart card chip interacts with the card reader:
Contact smart cards are inserted into card readers manually. They are the most common type of smart cards used today and include most credit cards, debit cards and SIM cards.
Contactless smart cards do not need to be inserted into a card-reading mechanism. Instead, the technology within these cards utilizes near-field communication (NFC) technology to connect with the card-reading device to execute the desired function. To provide secure access to desired locations, the technology operates the same way: A technological request for information is made of the smart card, and the card responds in kind.
Hybrid cards can either be inserted into a card reader or read the signals required through contactless methods.
Memory cards vs. microprocessor cards
There are two ways to view smart cards based on how they store information:
Memory cards. A memory card stores data securely just as a USB memory stick would; the security standards are optional or customizable, depending on your needs and uses for the data.
Microprocessor cards. Microprocessor cards have an input-output port operating system that allows them to add, delete and alter data in their memory chips.
How do businesses use smart cards?
Just about all industries use smart cards today. In addition to using smart cards for payments, companies often employ smart card technology to govern access control when the cardholder wants access to a restricted location or information. In these cases, the RFID card acts as the "key."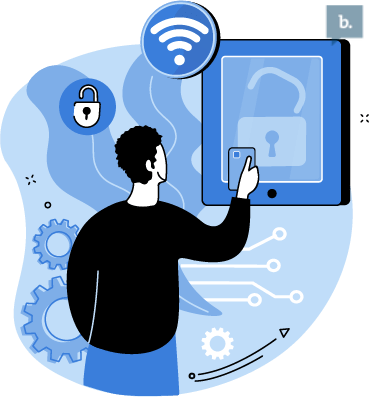 These five industries use RFID technology the most:
Banking and retail
Banking and retail utilize smart cards, thanks to all of the debit, credit, and store-specific retail smart cards used for purchases.
ID verification and access control
Smart cards are commonly used to verify the identities of people who attempt to enter certain business locations, particular locations on college and university campuses, as well as those who wish to access protected information.
Healthcare
With healthcare data requirements and security measures developing so quickly (and continuously), smart card technology assists with maintaining the efficiency and security of patient care and privacy safeguards. Smart cards permit medical professionals to access some or all of a patient's medical history while also allowing the medical professionals within a healthcare facility to move around from one restricted area to another.
Mobile communications
Mobile phones use smart card technology, known as subscriber identity module (SIM) cards. Each SIM card has a unique code that manages the rights and privileges of each SIM card holder and permits fluid access to identify the SIM card user and communicate or charge them, depending on the use of the specific card.
Computer, mainframe and network security
Every computer, mainframe and network has similar security that guards a location or protected information. Microsoft Windows and other systems use smart cards as replacements for usernames and passwords, which can be easily hacked or shared.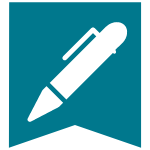 Bottom line: RFID cards allow you to control certain areas (or access to company data) that a cardholder has authority to access.
What are the benefits of smart cards?
Here are some of the key benefits of smart cards, according to Thales Group, a French multinational company that designs and builds electrical systems for the aerospace, defense, transportation, and security markets: 
Smart cards provide a unique level of security. The chip in the card is designed to be tamper-resistant, and much of the code within the chip is structured so that it cannot be altered.
The issuer gets to decide who has the security cards; keeping this private adds an even higher degree of security.
Cardholders simply place the card in their wallet, purse, bag, or even within their phone, and it is always with them.
Smart cards are convenient not only for cardholders but also organization administrators, as secure self-check and access control remove the need for person-to-person interaction and additional security personnel.
What are the risks of smart cards?
All in all, smart card technology is robust, reliable and consistent. However, public perception is a potential downside. Even though smart card technology has been around for a while, many people might not trust the technology. This is mostly because they do not know how the technology works – for example, how it encrypts and secures the data.