Role-based access control (or RBAC) is a security method in which only authorized individuals who are granted certain permissions can access data that is pertinent to their role in an organization. In this article, we address the inner workings of RBAC and how it can help your company develop a strong cybersecure platform.
What is role-based access control?
It can be helpful to think of RBAC as representing a set of "keys" that allow individuals – in this case, employees – access to unlock certain "rooms" within your network, or physical areas in your building. As long as the person has the correct key, they can access the needed area within the company or its data. Permissions or security tiers are those "keys" created which then allow users access to that needed data. Users are granted levels of access to a database, data, and related resources based on their role and level of need in the company.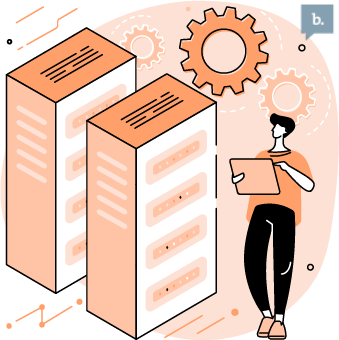 RBAC, when it is executed effectively, is a strong defense against cyberbreaches and loss of data, while still allowing for fluid continuity for users in the organization. Read our reviews of the best access control providers offering role based permissions.
Understanding how RBAC works
RBAC is rooted in the concept of the specific information an employee needs to access as it pertains to his or her job. If an employee's role or work does not require that they have access to certain data or a portion of the IT platform, then RBAC access control systems block that employee from those nonessential area(s). For example, you may set a rule that anyone in your finance department cannot access marketing or brand-specific data, and, vice versa, your marketing department cannot access company financials.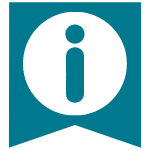 Did You Know: With a larger teams managing role based permissions allows for different levels of access to your property or data. If you have a property with a less access points consider a simpler system like SimpliSafe.
Typically (though some companies may construct their RBAC security framework differently), IT security professionals arrange RBAC permissions into one of three systems:
Core: Core RBAC simply refers to the standard framework undergirding any RBAC model. It entails the settings applied to all users, roles, objects, operations and permissions.
Hierarchical: Hierarchical RBAC refers to specific permissions assigned to certain users in an organization based on their role or job duties that may not otherwise be granted to other employees. Users who are in management, for example, may have expanded permissions to companywide data than permissions granted to other employees, which may be more restricted.
Constrained: With a constrained RBAC system, access is granted primarily relating to the employee's job duties and not necessarily their standing or position within a company's hierarchy.


Editor's note: Looking for the right access control system for your business? Fill out the below questionnaire to have our vendor partners contact you about your needs.
What is a user role?
A user role relates to the permissions required to perform specific actions or duties (e.g., job-related or project work). Common user roles include:
System administrator: Sometimes referred to as a "SysAdmin," system administrators have full access and are generally responsible for configuring and maintaining the entirety of the system.
Advanced users: These users generally comprise individuals with management, supervisory or leadership responsibilities. These users have greater latitude in navigating the system, including the ability to view organizational dashboards and modify user-level settings.
Basic user: This is a more restricted level. A basic user is one who can navigate the system, but they have less access to organizational-level data. Typically, their ability to search for information in your computer system is more restricted than advanced users.
Employee: Employee-level access affords a user access to tools required to perform their job duties or complete a project they have been tasked with. Many access control systems offer ways to manage access for guests or users not regularly on the premises.
Archival: Archive-only users are former users that are no longer active on the system and cannot access basic features.
The benefits of RBAC
Whether you are a small company seeking an RBAC solution or a large organization with hundreds or thousands of employees, your network security is greatly improved by limiting unnecessary access to data. Additionally, setting up an RBAC system can ensure security and efficiency across departments. Additional benefits include:
Streamlined IT management, support and hygiene. With a well-designed RBAC network security platform, your IT person or team can limit the amount of paperwork and manual work involved in updating your system and resetting passwords.
Industry and legal compliance. Well-designed RBAC practices allow organizations to comply with federal, state and local regulations. RBAC allows companies to more easily meet statutory and regulatory requirements related to privacy and confidentiality. This benefit is particularly essential for companies based in the healthcare and financial fields that manage sensitive data, such as personal health information (PHI) and payment card industry (PCI) data.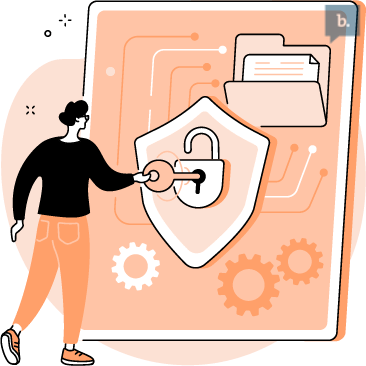 How to implement RBAC for your business
There are many ways to implement an RBAC system; the approach we suggest below is one used by many IT professionals in many industries for both large and small businesses.
Inventory all systems within your network. Assessing what current systems you have and what hardware you will need to purchase for a secure RBAC-driven system is your first step.
Examine your workforce, and develop user roles. Part of assigning roles to employees, or positions, includes assessing how many employees you have within each department or that perform similar functions. For example, you may have not one but five people in accounting who require access to company budgets and financial data. In this step, you want to carefully assess for employees in your organization.
Assign employees to needed user roles. Building on the previous step, you will further scrutinize user roles and pinpoint who among your employees needs to have viewing-only access and who has permission to create, change, and delete documents, and so on. Advanced security providers offer biometric security options to manage user permissions as well.
Prevent the practice of allowing "one-off" exceptions. If ever there is a recurring gap in the armor of RBAC-driven systems, it is usually behavioral, not a fault within the system itself. Managers and administrators alike can create a one-off exception here and there, but over time, this "occasional" practice can leads to holes within your network security platform, which in turn lead to errors, duplicate data, misplaced or deleted data (both unintentional and intentional), etc.
Self-audit regularly. As we often recommend with business-related security practices, ongoing scrutiny and examination of your system, how your users interact with the system's permissions, ease of administrator maintenance, and continuity of system updates are important self-audit checks to regularly conduct.
RBAC is a needed form of systems management in a time when data – especially proprietary data – is extremely valuable and the threat of cyberbreaches grows daily. RBAC access control systems not only help you maintain complete oversight and security of your network and the data it holds, they are designed to streamline work for your IT staff without impeding your employees' productivity.