Thanks to smartphones and other connected devices, you can now keep a close eye on your storefront, warehouse or office from anywhere. Over the past decade, traditional security systems that are monitored by a centralized station for a monthly fee have started to be replaced by newer, cheaper and smarter security systems. In fact, many of these systems are designed as do-it-yourself security systems, making them more affordable. If you are considering using a smart security system to monitor your business, it is important to understand both the technology and the benefits.
What is smart security?
Smart security systems are designed to seamlessly incorporate security into your life. Through the use of wireless sensors, smart locks and surveillance cameras, you can monitor your company and manage its security system from your phone.
Smart security systems are often much cheaper than conventional security systems. Some access control systems offer one-time equipment purchases of a couple hundred dollars and monthly monitoring fees as low as $15.


Editor's note: Looking for the right access control system for your business? Fill out the below questionnaire to have our vendor partners contact you about your needs.
What are the benefits of smart security over traditional security systems?
The big advantage of smart security systems is the reduced cost of monitoring. In most cases, you can decide whether to summon the police or take other security measures that you can activate remotely – such as remote utility shutdowns or rerouting of computer networks. Here are some more actions you can complete remotely:
Access perimeter controls.
Shut down water, electrical power or internet.
Activate cameras to record or transmit video.
Access real-time video.
Remote access – especially ones with role-based access control – isn't the only advantage of smart security systems. These are some other benefits:
1. You are always in control.
With traditional security systems, the company you partner with has a lot of control over your entire system and can raise costs unexpectedly. If you want to upgrade a traditional system, you have to call a sales representative and wait for a technician to visit your space. Many smart security systems – by contrast – allow for self-installation, so you can purchase additional monitors online, have them shipped to you in a couple of days and install them in minutes.
2. Your system can scale as your business grows.
Another big advantage of smart security systems is that you can upgrade – or downgrade – your system as needed. If you want to install a keyless entry point for employees or add a surveillance camera to a hallway, you can do so whenever you desire.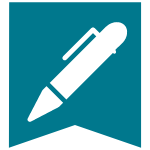 Bottom line: With a smart security system, you can monitor who has access to certain areas and when they have access, creating an added level of security for your business. Identity confirmation ensures that only those with permission are entering restricted areas.
3. You can reduce energy costs.
As smart devices become ubiquitous in the workplace, different types of devices on the same network can communicate with one another – a concept called the internet of things. For instance, many smart alarm systems can work with smart thermostats so you can adjust the temperature when no one is detected in your building, thereby saving you money. Although cybersecurity is a valid concern, don't lose sight of the need to keep your physical premises protected from the traditional threats of theft and vandalism.
Smart security systems available at modest prices
Fortunately for your small business, some highly effective security systems are very affordable. A basic alarm system designed for your home use can cost less than $200. Although this kind of system probably isn't appropriate for a large enterprise, it may be substantial enough for your small business. You can even get a basic video surveillance system for as little as $300. In fact, even in this price range, you can get real-time monitoring and alarms sent to your smartphone.
For more sophisticated systems designed to protect your company's multiple locations with many access points, you will need to pay for the installation, as well as a monthly fee that includes the monitoring of the premises and automatic police and/or fire department notification for when alarms are triggered. The monthly fees range depending on the options and number of locations and access points. For example, a small office with a single entry point would cost $50-$100, but a larger facility would be $2,000 or more. [In need of a security system for your business? Check out our recommendations for the best access control systems.]
These are some of the top security systems to consider.
SimpliSafe
SimpliSafe offers 24/7 protection without a contract. Security hardware packages range from $207 to $391 – depending on the level of security you're looking for. Its monitoring service, which costs $14.99 a month, includes emergency dispatch and instant alerts for break-ins, leaks, power outages and dangerous temperature swings. As a low-cost option, its DIY installation process does not require wiring to get started, and you can expand your system as your business grows. Learn more in our SimpliSafe review.
Isonas
Isonas is an affordable security option that can be installed with just an existing network connection, rather than requiring more software. Isonas offers intelligent readers that authenticate identities at each door, and can operate even if your network is down. However, Isonas is not a comprehensive system and doesn't offer additional services like emergency alarms. Pricing varies based on your needs, but each hybrid reader-controller costs $817, and the company charges $412 to use the readers to control access for up to five doors. Learn more in our full review of Isonas.
Kisi
Kisi's cloud-based security system provides you with customizable access control based on your security needs. It has multiple access options – including mobile, wall reader and card access – as well as a mobile app for handling security management remotely. Kisi offers free quotes on its website and also offers a 30-day free trial, so you can try its services before signing up. Learn more in our Kisi review.
Johnson Controls
Johnson Controls is one of the most established access control companies out there. The cloud-based service offers a scalable system that can be customized to fit your company's security needs. Johnson Controls offers single-facility and multi-facility access control, and an array of extra security add-ons – including biometric readers. Johnson Controls does not list its prices online and must be contacted directly for a quote. Learn more in our comprehensive review of Johnson Controls.
Assembling a smart security system
You can hire a security services firm to assemble a smart security system for you, but if you're installing it yourself, you'll most likely have to piece a custom security system together from these components:
Monitors: Sensors that detect motion – or the use of doors or other access points when a location is closed – can be set to trigger an alert. Sensors can monitor important conditions, such as the temperature in an industrial freezer or the humidity in a floral greenhouse, and send an alert if a certain threshold is met.


Transmission methods: Historically, alerts have been transmitted via telephone landline to a monitoring station. There is always a risk that the phone lines will be down in an emergency, and most systems today offer additional notification through cell phone networks and the internet.


Wired vs. wireless systems: Wired video systems are more expensive than wireless systems because of the added costs of materials and installation. However, they are generally less prone to failure than wireless systems. A wired system may be best for your company if you're located in a new construction or a building you'll occupy over the long term. For temporary locations, you can install a wireless security system.


Remote control video activation: These systems automatically trigger video recording or transmission when a threshold event – such as motion detection – has occurred. These systems allow you to store or send still images, and control the direction and zoom of the camera lens from your phone.


Access control: Electronic access systems allow entry to secure locations only by authorized personnel. Employees gain access to these locations by swiping an identification card, entering an access code, and using a photo or biometric recognition technology. Some systems can even track the movement of authorized personnel throughout the building. Notifications can be sent based on the location of specific individuals at certain times.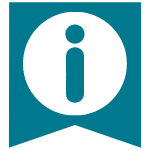 Did you know? Outside threats aren't the only security concern for your business. IBM's 2020 annual report showed that threat actors were responsible for about 52% of the 524 breaches examined for the study.
Monitoring services: Your company will require monitoring if you want the system to respond to a security breach. In some cases, that could be a notification sent to you or a designated employee via smartphone. There will also be a direct notification to local fire and police departments. For peace of mind around the clock, many security firms offer affordable 24/7 monitoring services.
Disadvantages of smart security systems
While smart security systems can offer a complex form of security over a traditional lock and key, they can also come with downsides. 
Buying more features than necessary 
Don't be dazzled by bells and whistles, and get more security than you need. Relatively small security issues might have simpler solutions. For instance, if the outside of your building has been vandalized, you might just need more lights in your parking lot area to discourage more damage. This is a cheaper and low-maintenance solution that can be just as effective a deterrent as a security camera. Ask yourself if the problem really calls for a high-tech solution before you invest too much money and effort.
Outsmarting yourself with smart security
You can also outsmart yourself with some smart security systems. When the smart device company Nest – which was purchased by Google – introduced its Nest Protect smoke alarm, it included a feature that allowed users to wave a hand in front of the alarm to turn off a false alarm. This "smart" feature made the alarm unsafe, so Nest had to recall its smart alarms. Ring had to recall around 350,000 smart security doorbells because the batteries were overheating and catching fire. The system, designed to protect the home, was posing more of a security risk than having no system at all. 
Security system technology continues to improve, and experts are up to date on news in the field. Just make sure the security tech you hire is right for your business and its problem areas – there's no reason to overspend.