A turnstile access control system is a type of gate that allows a single person through a security checkpoint at a time. These access control systems are used all over the world – and a perfect way for any business to keep prying eyes away and employees safe. You know those tall, sweeping revolving doors at a fancy metropolitan hotel, or the waist-high gates you need to pass through at an amusement park? Those are sophisticated access control systems, tracking activity and keeping unauthorized visitors out of business locations.
Access control systems are a type of barrier for a business to help monitor activity and grant certain people access to a given location. For high-security facilities like prisons, construction sites, and manufacturing plants, access control systems use solid steel arms or shatterproof glass panels as a durable access control point. Most of us, though, see sleek glass access control systems in places like offices, subway stations and government buildings.


Editor's note: Looking for the right access control system for your business? Fill out the below questionnaire to have our vendor partners contact you about your needs.
There are multiple reasons a business installs an access control system, from security to population tracking, and there are several types of turnstiles, each catering to a different use. But when you know what makes them tick and what they're intended for, you can quickly find the right access control solution for your facility. 
What are the different types of turnstiles?
Tripod turnstile
A tripod turnstile, also known as a waist-high turnstile, is one of the more durable and dependable turnstile options, mainly because it's a low-maintenance device. As its name implies, a tripod turnstile uses three arms to manage the pace and volume of people entering a facility and is usually set around 39 inches off the ground to accommodate most heights.
Tripod turnstiles are among the most popular access control systems, with manual, coin-operated versions and modern automated or motorized versions to choose from. These are the kinds of access control points you normally see at a subway station, an office building or a university.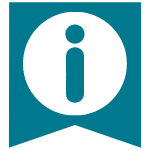 Did you know? Tripod turnstiles are the most commonly encountered in public spaces, but they are unlikely to be useful for most brick-and-mortar businesses.
Full-height turnstile
Measuring 7 feet tall, a full-height turnstile is similar to a revolving door but has a far more industrial construction. Full-height turnstiles typically feature a rotating gate separated by horizontal bars to keep people moving in a single direction. More importantly, they prevent people from jumping over the barrier, and if someone manages to scale over it, they'll probably be noticed and questioned by security representatives.
A business can usually choose one of two turnstile types: an exit-only turnstile, or a high entrance/exit turnstile (HEET). A HEET rotates in both directions, allowing people to enter and exit as traffic allows. An exit-only turnstile, on the other hand, rotates in a single direction to ensure the flow of traffic isn't blocked. Exit-only full-height turnstiles are typically used at large venues like a sports arena, amusement park or concert hall.
Speed gate
Also known as an optical turnstile, a speed gate usually uses infrared sensors to automatically identify people passing through without a security guard's involvement. Users typically have some sort of keycard or fob with the credentials they need for access to a location. A speed gate will allow a person through once access has been verified, but for unauthorized users, the gate will remain closed while light and sound alarms notify security personnel of the potential breach.
A barrier-free speed gate is another popular option for many corporate lobbies. However, because there's no physical object blocking a person from a facility, barrier-free speed gates tend to be considered a passive measure, and they usually require additional security personnel stationed close by to restrict access.
Security door
Often referred to as a "turnstile door," a security door or security portal provides the most secure type of access control. A security door is kind of like an enhanced version of a full-height turnstile, designed to allow only a single person through at a time, also acting as a type of cell to prohibit entry to potentially malicious visitors.
Security doors are so reliable that companies typically use them without any sort of security supervision. In fact, this type of security portal is often used in new and advanced office buildings that rely on employee keycard credentials, or escorted guest entrances. Businesses that use security doors often find that they help improve regulatory compliance while lowering risk. Read our full review of Kisi or our review of Isonas to find out more about companies that offer turnstile solutions.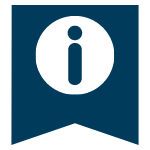 FYI: Security doors are advanced access control systems that require little to no supervision by a human security guard. However, they are typically expensive to install; small businesses might prefer a more cost-effective solution.
Access gate
An access control gate is usually considered a low-risk and low-security solution, mostly used as a quick access point. In fact, access gates really emphasize accessibility, providing a wide pathway that complies with the Americans with Disabilities Act (ADA) to help people in wheelchairs get through security checkpoints quickly. An access gate can also accommodate people using larger rolling bags in an airport, or maintenance workers moving large pieces of equipment throughout a worksite.
Access gates come in both waist-high and full-height options. While a waist-high access control gate provides alternate routes throughout a facility, full-height gates offer more advanced security technologies like locking mechanisms and structural reinforcements to reduce a worksite's overall risk.
The benefits of turnstile access control
Perhaps the biggest benefit you'll see from a turnstile access control system is that it's a big visual (and practical) deterrent to would-be intruders. For more advanced offices and security systems, a turnstile access control point can be loaded with security and surveillance technologies, so not only do you get a quick response to potential issues, but you can also proactively monitor any live situations.
With a secure office or worksite, your employees think less about who might be following them into the building and more about what they need to do during the workday. Better yet, knowing that they're working in a secure location reduces the overall stress an employee may be under. After all, how relaxed are you when you're constantly wondering who might be wandering the halls?
A turnstile access control system also reinforces any security measures already in place. Sometimes your security staff gets caught up with other responsibilities, but with a turnstile security checkpoint, you or your security team will be notified immediately of any issues that arise.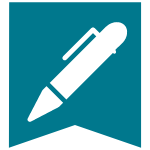 Bottom line: Even if you choose the best access control system, investing in the physical security of your brick-and-mortar business's location is critical. Not only can it save you money in the long run, but it can ensure the safety of your employees and customers.
Top considerations when looking for a turnstile access control system
When you're looking for the right turnstile access control system for your business, it's not a bad idea to start at the end and ask a simple question: What are you protecting? Once you figure out what you need and what it takes to get there, you can start building your perfect security solution. If your work is sensitive, like a new technology or intellectual property, a leak or breach could be incredibly damaging to business, so making sure that only your people have access to the building could be not only a smart financial move, but a regulatory compliance requirement for your industry.
Also consider the size of your worksite and how many employees you have. A multi-story office building with over 1,000 employees needs a vastly different solution from, say, a small jewelry store. Of course, you'll also want a turnstile access control system that your employees can easily use so they can get into work quickly and do their jobs smoothly – another reason not to get a bigger and more complex system than your business requires.