Does everyone in your company know exactly what to do when a client or vendor arrives for a meeting or impromptu visit? If not, it is time to develop your company's workplace visitor rules and make sure everyone understands their purpose and procedures.
There is no one-size-fits-all visitor policy, as every organization has unique physical security requirements and types of guests it receives. For example, a new vendor visiting a manufacturing plant could be exposed to significant hazards or contaminants on the factory floor, while a prospective client touring a data center could intend to compromise the data in a server once they've bypassed the facility's access control system.
Editor's note: Looking for the right access control system for your business? Fill out the below questionnaire to have our vendor partners contact you about your needs.
Some small businesses also welcome friends and family members as long as they don't interrupt the work of others. Regardless of the potential dangers or security issues, every business should have a clear and concise policy to handle visitors such as vendors, suppliers, stakeholders, the general public, and the owner's well-received friends or family members.
What is a workplace visitor policy?
A workplace visitor policy is a comprehensive document that sets the rules and expectations for receiving guests of any kind at your facilities. It's an important office policy for every member of the company to follow, regardless of their seniority or job title.
A great workplace visitor policy will make it easy for employees to meet clients, vendors and other guests without compromising critical security efforts or placing anyone in harm's way. While it's primarily designed to keep company associates, guests, and data safe, a workplace visitor policy also ensures that visitors are received in a courteous, professional, and timely manner.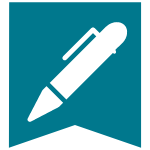 Bottom line: A workplace visitor policy ensures the safety of your people and your business when you welcome guests into your facilities. Develop a clear, enforceable policy, and then apply it to all visitors to your workplace. Download our free template!
Why is it important?
Setting clear expectations is one of the most important functions of management. Without clear expectations for the reception of guests, your employees may unknowingly compromise your smart building security system, risking the safety of your office or the data you've worked diligently to protect.
Outside of potential security issues, office visitors may also become a significant distraction to staff. As your business scales up and your headcount grows, it's imperative to provide your employees with a clear set of instructions for receiving guests. Otherwise, it may become difficult to quickly distinguish between an unauthorized visitor and a new company associate.
What should be included in a workplace visitor policy?
A comprehensive workplace visitor policy lays out clear procedures for receiving guests, identifying them as non-employees, documenting their arrival and departure, and monitoring their access to company facilities and equipment for the duration of their visit.
This includes procedures for regular deliveries, such as mail or large shipments. The policy should cover the use of shared or guest Wi-Fi networks and any outside computers or cell phones during a visit. You may want to include your guest Wi-Fi network name and password on your visitor passes to make it easy for guests to access the internet appropriately. Finally, a workplace visitor policy needs to address potential disciplinary consequences for employees who fail to adhere to any of the outlined procedures.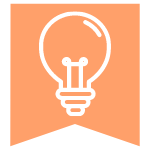 Tip: A visitor policy should also include cybersecurity considerations, such as who is allowed to connect their devices to the primary Wi-Fi network on company premises.
Every company will have slightly different requirements for guests, so there is no universal set of rules to include or enforce. It's up to you and your leadership team to detail the best workplace visitor policies and procedures for each of your facilities.
Workplace visitor policy (free template)
You can use this free workplace visitor policy template as a basic starting point for your visitor management guidelines. If you operate multiple facilities, you may need to customize a policy to address issues unique to each building's security system features. Feel free to tweak and rework this sample visitor policy as you see fit: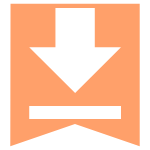 Free Download: Check out our free visitor policy template in Google Docs. 
Purpose of this visitor policy
This workplace visitor policy will outline the rules that all company associates are expected to follow when receiving guests of any kind. Our workplace guest policies are intended to ensure that visitors do not distract employees from work, pose a threat to anyone's safety, or compromise any of our security systems.
Who this visitor policy applies to
A "workplace visitor" refers to any non-employee who is visiting for any reason. This can include clients, vendors, job candidates, temporary workers, investors, consultants, students, family members or any other guests. This policy does not refer to full-time remote employees or company associates from other office locations. However, employees who are not working for reasons such as maternity leave and other approved leaves of absence may only be permitted to enter facilities with a visitor pass.
Visitor rules and procedures
All visitors should have an appointment before they arrive.
All visitors must check in with the front desk [or security gate, front office, reception area, etc.] and provide some form of identification.
All visitors will be provided with a guest pass and must wear it in a way that can be easily seen at all times.
Checked-in visitors must wait in the designated reception area until they're met by the employee with whom they have an appointment.
Visitors may not misuse our internet connection or disclose any confidential information, which includes taking unauthorized photos and recording audio or video without written consent.
Visitors must check out with the front desk and return their guest card.
Rules for contractors and vendors
Contractors and vendors must adhere to our standard visitor rules and procedures. Our frontline staff members are responsible for providing contractors and vendors, such as maintenance staff and technicians, access to the areas of the facility they need to perform their job duties.
Rules for delivery personnel
All delivery personnel (USPS, UPS, FedEx, etc.) should drop off and pick up packages at the front desk. Our frontline staff members will sign for and distribute all company mail to the appropriate individuals. For large deliveries, including supplies and equipment, delivery personnel must present adequate documentation, such as a bill of lading, before any items may be delivered to the designated space.
Rules for personal visitors
Personal visitors, including friends and family, are not permitted to access our facilities during or outside of normal business hours. Exceptions to the policy may include company events such as holiday parties. During special events, employees are expected to keep friends and family outside of restricted areas and away from secure data at all times. If a visitor exception is necessary for any extenuating circumstances, the request and approval authorization must be submitted in writing. If a personal guest needs to visit an employee at one of our facilities for a legitimate reason, we ask that they keep their visit to common areas such as the lobby. We also request that employees only allow personal visitors for specific reasons and for a short period of time.
Solicitors
We do not allow solicitors of any kind. We also ask that authorized visitors refrain from any requests to employees that could be considered solicitation.
Disciplinary action
Employees who see unauthorized visitors or guests who fail to adhere to our policies should alert a supervisor or office manager. Guests who violate our workplace policies will be asked to leave and prosecuted if appropriate.
Employees who violate our workplace policies will face disciplinary consequences. Minor violations may result in an oral or written warning. Serious policy violations may result in termination and prosecution if appropriate.
Disclaimer: This free workplace policy template is meant to be used as a reference document. It may not cover all federal, state, local, or industry regulations or compliance issues that may affect your business or employees.