With 100 million daily users and everyone from teens to Millennials and seniors uploading and viewing photos and videos, it's easy to see why Instagram is no longer simply considered "one to watch".
The fact is, Instagram is now a full-scale social network. And a force to be reckoned with.
Furthermore, as of 2015, Instagram is the "king of social engagement," delivering 29 percent more engagement than Facebook and 60 percent more than Twitter, says Nate Elliott of Forrester Research.
Their research evaluated 11.8 million user interactions with 2,500 posts. Brands using Instagram picked up 1+ million followers in 2015; almost five times higher than in 2014 says Forrester's Elliott.
Not to mention Instagram engagement is approximately 3.5 percent more than Facebook and Twitter. The bottom line, Instagram engagement delivered 58 percent more engagement than Facebook; 120 times more than Twitter.
Instagram by the numbers from Expanded Ramblings Research:
400+ million users
75 million daily users
Approximately 30 percent of the U.S. population uses Instagram
49 percent of U.S. adults use Instagram daily
As you likely know Instagram allows you to share your photos and videos  on a variety of other social networking platforms such as Twitter, Facebook, LinkedIn, Tumblr and Flickr. That said, what type of photos should you use?
Social media agency Laundry Service has begun measuring client campaigns, determining whether using personal, casual organic photos like those on Instagram rather than pics purchased or found on free photo sites with glossy photos and perfectly set up backgrounds work better than traditional photos.
In short, they and their clients have seen a serious uptick in engagement when using 'organic' photos. Engagement with slick photos is 2.3 percent while engagement with organic photos is eight percent. If you're still unclear of the value of Instagram for building and branding your biz, here's a fact which may have you changing your mind.
While currently, Instagram is closing in on 500M viewers, it is projected to have one billion users within three years. Of those millions, there will surely be thousands who fall into the category of potential client or customer for your business. I've talked about the main differences between Facebook and Twitter as opposed to Instagram.
What's the difference between Instagram and the popular and growing Snapchat? The main difference is messages/photos uploaded to Snapchat last a specific amount of time; up to 24 hours (at the time of this writing). Whereas photos uploaded to Instagram are hosted on their servers. And viewed by anyone on the Internet, if you choose them to be, and at any time. Plus anyone can comment on your Instagram photos; even start a discussion.
What else can you do on Instagram to create engagement? Aside from allowing you to share your photos and vids on other social networks, you can:
Follow friends, clients and potential clients
Find topics of interest to clients; email them with links to these posts
'Like' the activities of clients, potential clients and others.
A recent change even allows you to send direct messages via the Instagram platform.
All of which help make using it for business marketing a near no-brainer. To get started set  up a user profile.
Leveraging this powerhouse is simple. First set up a user profile. Similar to Facebook, it allows you to add a name, website and short bio. With its built-in filters, it's a simple task to edit and tag your photos using hashtags. That done, you should begin marketing your business.
12 Tips for Marketing Your Biz Using Instagram
Use unique images to tell your story. For example, Add photos with a motivational quote; add photos with a helpful quote about business. On Instagram, you'll find everything from simple photos of the family pet to company logos. So don't be shy sharing, but do follow the rules.
Use Instagram to tell your brand's story. Or, if  you're hiring, consider using your photo series for posting links to job ads or job alert sign up pages. Create a call-to-action.
Add a tag which encourages interest and clicks. Remember, Instagram markets you using the tag/s you add to your photos. Take or upload a photo or video. Choose to add a filter, then type # followed by text or an emoji in the Caption field (ex: #flower)
Create engagement with contests,  puzzles and surveys. Today the top strategies to create engagement are these three items. All of them create what psychologists call 'mico-commitments'. How to create a successful contest.
Find a good keyword tool to help discover the best category title. For best results on Instagram, it's extremely important to choose the right category for your posts. Get this wrong and potential viewers and clients will overlook you. This is where good keywords come in handy. Do some research to find the best keywords before choosing an Instagram category.
Use the hash# tag to further brand your business. It's easy to start a buzz when you use your own unique hash# tag.
Use Instagram's Geo-Tags to help customers find your business.
Set up a mobile storefront. And ask customers to upload their photos using or wearing your products. Depending upon the  type of photos they upload  (unique, funny, beautiful, for example) these photos can take your Instagram post viral.
Import your email contacts to increase the potential for engagement.
Always share your Instagram photos on Facebook, Twitter, Tumblr and LinkedIn.
Follow others, share other's photos and vids; this can provide info to use when connecting with potential clients.
Add videos. Your videos can create solid engagement fast. Today videos are the top tool for creating engagement and most viewed Internet content. Post anything from funny to absurd, fascinating to beautiful. Most important it must be interesting. Also, share others videos to create additional engagement.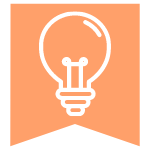 Tip: Don't overwhelm fans, followers and clients by posting more than three times per day.
Instagram is a fast, free way to share photos with potential clients and job seekers. Recent changes make it an excellent and viable marketing tool for your business.