Your business's reception area is often where customers start forming their first impression of your enterprise. It's the physical environment that directly reflects your company's values, from the serenity of the atmosphere to the friendliness of your staff. Whether you're a financial institution, a doctor's office or an advertising agency, it's vital to put as much thought and care into your reception area as you would for other facets, be it website design, customer service or actual business services.
How to improve your business's reception area
To improve your business's reception area or waiting room, apply these five strategies.
1. Utilize technology.
Reception area features aided by technology don't just add a modern impression to your operations; they can also show off what your company is about and get people engaged with your business. Here are some ideas:
Digital wall images: You can use these to display peaceful photos or educate customers about your business while they wait.
Tablets: Customers can use tablets to check in and input valuable information about themselves. Unlike paper on a clipboard, a tablet allows customers to instantly get signed up for promotions and email newsletters or even browse your product line or services. [Find out how to create a paperless office.]
Charging stations: These allow customers to stay connected to their own devices while they wait – a perk that shows you care about them.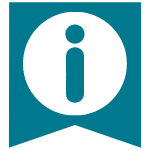 Did you know? Your business could also use technology to display wait times. A little transparency via technology keeps customers informed.
2. Keep it clean.
Nothing makes an area more uncomfortable than foul smells, sticky floors and unsightly stains. A fresh and hygienic reception area shows that a business is organized and detail-oriented and that the employees care about the health and safety of customers.
If kids are frequent visitors to your waiting room, keep germs from spreading by regularly disinfecting it. A plug-in air freshener with a light, soothing scent like lavender can make nostrils happy.
For high-traffic areas, consider durable office furniture and flooring that allow for easy cleanup of messes. Certain materials, such as easy-to-install vinyl for your floors, make spills a cinch to eliminate, while easy-to-access wastebaskets and recycling bins encourage visitors to help maintain tidiness.
3. Fit your audience.
Make the reception experience a pleasurable one by incorporating touches your visitors will love. Order subscriptions to appropriate reading material based on your industry, and keep magazines and tablets in chic organizers.
For waiting rooms that often have children, consider building a separate play area where young ones can relax. Make sure toys don't have small parts and are easy to manage and store. For rooms visited by special-needs customers or the elderly, ensure that the furniture is easy to get on and off of.
Match your decor to your customers – and your brand. If appropriate, use bright colors and funky decorations to show off your personality, or feature brand-specific touches in artwork, design and activities. If you're a digital marketing agency specializing in sports and athlete management, for example, you could add a competitive feature, such as a pool table or foosball game.
4. Spread smiles.
Ensure the welcome to your location is a smooth one by fostering an atmosphere that's friendly and positive. Train your front desk staff to smile, call customers by their names and use eye contact to generate trust and a sense of support.
Even your signage can have an effect on customers' moods. Don't use too many words on your signs, and make sure they are direct. You don't want customers getting confused or agitated because they can't understand what a sign means. Depending on the purpose of the sign, your aim should be to make it impactful and memorable. 
Make the front desk one that's approachable, and eliminate standoffishness by banning negative chatter among employees. It also should not be a place where company business is discussed, as customers will want to know their interactions at your office are secure and confidential.
Free goodies like product samples or mints at the reception desk can also create positive sentiment for your brand. Think of your reception area as an essential part of your brand image and one that welcomes customers – and makes them want to keep coming back.
5. Use natural, warm lighting.
Another way to set the tone and create a welcoming environment for customers is through lighting. Having windows to let in natural light is ideal, but if your office space doesn't have any, there are other ways to make the light seem more natural. Bulbs that give off a soft-white or warm-yellow light are best for creating a brighter mood and helping customers enjoy their experience. 
Your goal is to create a space that customers will feel safe and comfortable in. You want to avoid having shadowy or dark spaces that look intimidating or unsafe. Visitors should be able to see everything in the room clearly and feel at peace when they enter. 
What not to do with your business's reception area 
Just as important as what you should do with your reception area or waiting room is what you shouldn't do. Below are some mistakes to avoid.
1. Don't use overpowering or artificial scents.
While having a signature scent in your reception area might be tempting, it's best not to use strong fragrances, which may trigger customers' allergies or sensitivities. Things like aromatherapy or essential oils can cause headaches and nausea. Skip intense air fresheners, scented candles or sprays that have a strong scent. 
You certainly don't want customers coming into your building and having a coughing fit or an asthma attack because of the scents in the air. Not only that, but your employees may be sensitive to these smells as well and have a difficult time concentrating on work. 
2. Don't keep it plain.
As a business, you want to show customers who you are by how you decorate and fill the space. Empty walls and tables show a lack of character and brand awareness. Customers will have a more difficult time figuring out who you are, how they'll be treated and what to expect during their experience. A welcoming space, one that customers will remember, has signs, brand logos, plants and other decor to liven up the area. Remember that your goal is to invite them in, not make them want to leave. [Related article: The Best Places for Purchasing Office Supplies]
3. But don't overcrowd the area either.
Though decor and organization in your waiting room can undoubtedly make it inviting, it is essential not to overdo it. If there are too many things crowding the space, people may feel stressed or anxious making their way through, especially if it isn't clear where they should go. This can also happen if there are too many signs on the walls or doors, which can cause confusion or misunderstanding. 
Another thing to avoid is placing too much furniture in the reception area. It can make the space look crowded and uninviting, and people might trip or bump into the chairs or other pieces while trying to walk through. 
4. Don't blast music or other sounds.
Music is a great way to create a comfortable environment as long as it isn't too loud or inappropriate for the workplace. The music you choose to play should be calming and relaxing and fit the tone of your business. If the music is too loud, it could cause people to get headaches, or it may upset someone with auditory sensitivity. 
By the same token, you want to make sure other sounds aren't disruptive either, such as phones, copy machines and employee chatter. This can cause the same negative effects as music, in addition to interrupting focus and potentially causing someone to mishear the receptionist or not hear them at all. 
5. Don't rush the process of hiring a receptionist.
Since your receptionist is likely the first person customers will encounter, it's crucial to hire someone who can create and maintain positive relationships with every person they talk to. They should be warm and inviting but also professional. Don't hire someone who is rude, ignores people when they walk in or can't do the job well. 
Additionally, don't rush into hiring someone just to fill the role. Take the time to thoroughly examine the applicants and their skills, references, etc. Then interview the top candidates to ensure they are personable, fit the role well and will be a worthwhile addition to your business's operations. Read more about improving office workflow to learn other staffing tips.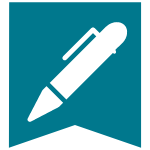 Bottom Line: Everything in your reception area, including your employees, should represent your business well and ensure customers feel comfortable.
Why first impressions matter
Your office's reception area may not seem critical when it's not your customers' ultimate destination. But their impression of your waiting room could make or break the relationship. Here are three reasons why first impressions matter.
They can build a positive brand reputation.
From the door to the front desk, everything at your office represents who you are as a business, whether it's the signage, colors, artwork, furniture or employees. Customers will judge your organization by employees' body language, tone of voice and word choice. It's important to establish and strengthen your company's reputation by remaining positive and always striving to meet customer needs. Your reception environment should reflect a professional and welcoming aesthetic – and impressed customers may even leave an online review saying as much, further boosting your brand.
They can get you stronger referrals.
A good first impression will get customers to remember you and even recommend you and your services to others. With such referrals, potential clients can be converted to consistent customers, and the chain continues. This can also be the case for employees. If they enjoy their work atmosphere, they may refer friends for open positions, which can be beneficial because they can vouch for the person's skills and abilities. According to Apollo Technical, referral employees are 25% more profitable for an employer, and they're more likely to stay longer than four years, so it's worth nurturing your staff members with a waiting room they like spending the workday in. 
They can improve client relationships.
Customers are more likely to remain loyal to businesses that have excellent customer service, respond to messages or calls, and promptly resolve any issues. A good first impression with strong communication can go a long way. Not only do visitors want to be treated well, but they also want to see fellow customers given the same respect. A first impression that includes attentive and warm customer service in your reception area is a great way to solidify the client relationship.
Melissa Thompson contributed to the writing and reporting in this article.