There's no denying there are advantages to being small when your business is just starting out.
One huge advantage comes with customer service. A small business has the opportunity to really get to know their customers, know their names, and even know their preferences.
That can go a long way in going the extra mile to keep customers happy. And a happy customer tends to equate to more repeat business and referrals. But, there's also the other side of the coin.
When you're just starting out you face a lot of competition from other brands who have been established for years (if not decades).
And more often than not, they have bigger advertising budgets, more name recognition, flashier premises and a well-oiled team that can spring into action and deliver their services. So wouldn't it be great if you could even the playing field?
What if you could use a bit of smoke and mirrors, in the form of strategy and tactics to make your brand appear bigger and more established?
Sound interesting? Well, read on.
Related Article: Lessons from Big Brands: 4 Customer Service Pitfalls That Will Destroy Your Brand
1. Use Live Chat
Live Chat is a great way to make a customer feel like there is a dedicated support team ready to jump into action and help them out for all their needs, even if it's really just one person. Customers today want to feel like they matter like they aren't just a number. Live chat is perfect for this. It helps tick off a number of key factors like improving customer satisfaction, increasing sales and building customer loyalty to name a few.
Some businesses will claim that their customers don't like Live Chat or that it's just not right for them. Would they be the same customers who are addicted to WhatsApp then? The simple truth is that customers love to chat. Increasingly they expect it.
To prove this point, consider that Forrester Research found that "63 percent of customers said they were more likely to return to a website that offers live chat as opposed to one that doesn't." And the below image from eConsultantcy highlights that live chat has the highest customer satisfaction level too.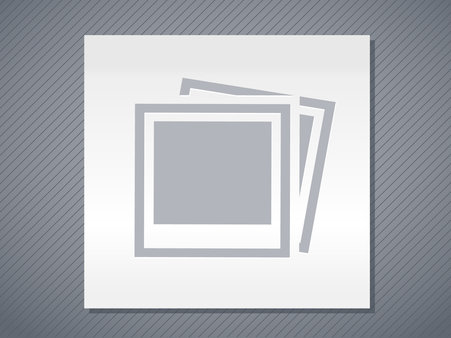 Now, if you think that only the big brands can afford live chat, think again. Live Chat is within the reach of most small business. These days there are loads of Freemium Live Chat services available. Maybe they have a few restrictions but they offer you everything you need to get up and running quickly.
2. Use a CRM
Imagine a prospect gets in contact with your business. They phone you or drop you an email or maybe they use live chat. However that happens, what you do next is critical and this is where many new businesses make a huge mistake. Most businesses will write down their prospects' details on a scrap of paper with a promise to 'get back to you' later. What they should do is to have that client logged automatically and without fail as a new prospect in a Customer Relationship Management Tool (CRM).
The key words here are "automatically" and "without fail". A CRM will log them without any manual intervention. They will then add the to a predefined sequence of events whether that is to send an email, flag a phone call back after several days or send something in the post. Using a CRM has a number of benefits.
The biggest is it ensures no customer or lead slips through the cracks. A CRM can automatically capture every single lead, email, phone call, and live chat so you have all the information right at your fingertips. It also allows you to follow up and track quickly in an organized (and professional) manner. Again, you can find really high-quality Freemium CRM systems that start off as free and offer incredibly affordable pricing options, so it can scale up as you grow your business.
Related Article: Customer Service Crimes: This Is Why Your Business Is Failing
3. Become a 24/7 Business
How many times have you called a business because you needed something only to find that you get a "sorry we're closed" recording. Frustrating, right? Having a 24-hour live answering service suddenly means you can punch well above your weight. It sends out a loud and clear message: We're here and we take our business seriously.
But it's not just about image, it's about capturing customer details. Ask yourself honestly, when was the last time you left a message with a business you called? The simple fact is that most people are far more likely to leave a message with a person than with a machine. Consumers love the idea of trust, they want to know that if they were to call then someone is going to be there to speak to them. And don't think this is going to be complex or cost a fortune. These days there are loads of low cost live answering services that you can use.
4. Set Up a Help Desk
For many small businesses, Customer Service can be a bit of a hit and miss affair. Most likely they'll have one or support emails for their customers and when customers email in they will tend to get buried in someone's inbox. But customers these days are used to quick replies from businesses they use and they expect the same from smaller businesses.
The fact of the matter is because so many brands offer indifferent customer service there is a huge opportunity for smaller and growing brands to have customer service be one of the factors that really sets them apart.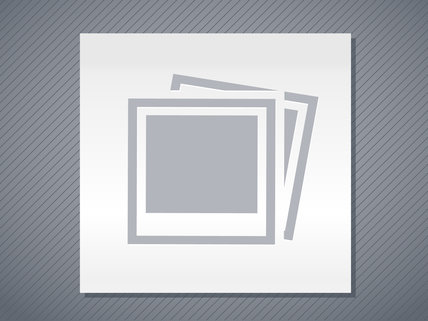 So one way you can stand out and impress your customers is by setting up a helpdesk. That way when someone emails you, instead of silence they receive an instant email back with a ticket number and a link to a ticket where they can monitor replies. For the business owner they now have a central helpdesk area where they can view and monitor all customer service emails.
They can set up departments for billing, post sales and general inquiries, etc. This is really important because it means that nothing falls between the cracks and as the business starts to grow they can be sure that customer inquiries are being responded to by the growing team. Again, there are some freemium options available which offer all the basics that you'll need for free.
5. Create World Class Content
The amazing thing about content is that anyone can create it, from the one-man shop to the biggest Fortune 100 brands in the world. But the difference between content success and content failure is understanding which content to create and how to distribute it. In fact, there is a simple equation that explains it: Great Content + Great Outreach = Successful Content
It's much more than putting a few posts up on your blog and calling it a day. Sure, you have to roll up the sleeves a bit and get to work but great content can deliver serious business results long into the future. So, what's the right content then? Start by having a content creation and marketing plan in place. Create your brand's goals, like driving more traffic and increasing conversions and work backward to build up content that will achieve them over the long run. From there look at how you can build your own authority.
There are a number of proven content frameworks that any brand, large or small, can use including:
Definitive guides
Case studies
Buyer's guides
Expert roundups
Video testimonials
Each of these can be created on a tight budget. In fact you probably already have the vast majority of the content on your hard drive, in your email inbox, on your blog, or from chats with customers. Gather this information and get started creating content that will help you really stand out as an authority, no matter how small your brand might be.
Related Article: Customers First: 5 Customer Service Skills Every Employee Must Have
Final Thoughts
When your business is small and you're trying to stand out in a crowded marketplace you have to remember that small hinges swing big doors. By focusing on really improving things like organization and customer service, you can see pretty dramatic results quickly and start to set the standard for the rest of the industry in what you're providing to customers.
Couple that with a solid content marketing strategy to build authority, and your customers will love you for it.