Want to open your dream restaurant? We don't blame you. According to the National Restaurant Association, the restaurant industry took in $799 billion in 2021. 
While the pandemic caused more than 110,000 restaurants to close permanently, people are returning to restaurants in droves. This means there's an opportunity for new restaurants to establish themselves with less competition and potentially more customers.
But most restaurateurs aren't driven by money. Instead, they love cooking and want to share their culinary creations with the world. But while you may be an excellent cook, running a restaurant requires business acumen. We'll explore some concrete considerations you'll need to examine before opening an eatery. 
Here are seven essential questions you should ask yourself before opening your own restaurant.
Do I have my restaurant concept nailed down? 
What type of restaurant are you going to open? There are various restaurant formats to consider.
Fast food (quick-service restaurant): Fast-food establishments specialize in quick preparation and casual service with limited seating.
Fast-casual: Fast-casual restaurants also have quick preparation and limited seating but usually offer higher-quality, freshly prepared food and non-disposable cutlery and plates.
Casual dining: Casual-dining restaurants have full-service, sit-down dining at an affordable price. The atmosphere is relaxed, and they may serve alcohol.
Family dining: Family dining is similar to casual dining, but it typically serves breakfast, lunch and dinner, so it operates longer hours and doesn't serve alcohol.
Fine dining: Fine-dining restaurants have top-quality food at a higher price point and provide an elegant atmosphere and excellent service.
In addition to your restaurant's format, you should think about the type of cuisine you want to serve (tapas, Italian, Chinese, barbeque, etc.) and the theme. Do you want a romantic fine-dining establishment? Do you want a sports bar where sports fans can gather and watch games? Do you want to bring your visitors a taste of Rome? 
Be certain about your concept; your concept informs and affects decisions about menus, décor, restaurant equipment, location and more. Changing your concept later can cost a lot of money and even lead to restaurant failure.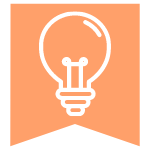 Tip: To boost customer engagement with your restaurant, use social media to keep customers informed about your events, post pictures of delicious dishes, and create recipe videos.
Have I done enough market research? 
While you might still have stars in your eyes about your dream restaurant, you should check out the competition and concepts already in the area. Why compete with another restaurant on the same playing field? 
Examine your area and the kind of people who live and visit nearby. Determine the following about your potential customers:
What are their income, background and tastes? 
Do they go out to eat often, and how much do they typically spend? 
Are there any underserved areas, such as affordable lunch places near office buildings or family-friendly restaurants in growing suburban areas? 
What kind of diner is my proposed restaurant likely to attract, and which other area restaurants also attract this kind of customer?
With 30% of restaurants failing within the first three years, according to a study from the University of Central Florida, it's crucial to do your research.
Do I have the right location? 
If you are dead set on opening a burger joint at the end of a pier, you're not going to attract customers to your restaurant as easily as if you'd opened it near a college.
Make sure your location fits your concept.
Make sure there's enough parking and access for customers. 
Ideally, choose a location with a lot of foot traffic that customers can easily see from the road, such as an arts and entertainment district, vibrant downtown area, or shopping center.
Once you have several potential locations, examine each to determine if its size and layout are right for your concept.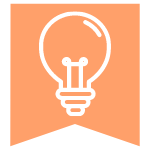 Tip: To promote your restaurant, optimize your website for mobile use so customers can find you on the go. Learn how to make a mobile-friendly website.
What kind of equipment will I need? 
Your restaurant equipment will depend on your menu and concept. Restaurant equipment can be expensive, so prioritize the items you absolutely need to produce the food. You can save money on other items, such as the decor, that aren't as critical. 
Be open to buying used equipment and leasing some equipment. Another possibility is to buy or lease a location that already has a kitchen with some of that equipment in place. 
Here are some typical restaurant equipment requirements and costs:
Heavy-production restaurant equipment typically costs between $30,000 and $65,000. This category includes mixers, slicers, prep sinks, griddle-top ranges with ovens, convection ovens, fryers, broilers, refrigerators, freezers and pressureless steamers.
Small-production restaurant equipment runs $1,200 to $2,700 and includes items such as spoons, pans, spatulas, ladles and tongs.
Service-area restaurant equipment costs between $11,000 and $20,000. It includes things like prep and steam tables, toasters, heat lamps, utensil racks, sandwich tables, coffeemakers, ice machines, and soda systems.
Major restaurant equipment items include a three-stage dishwasher ($2,000 to $25,000) and a walk-in refrigerator-freezer ($5,000 to $12,000).
Miscellaneous restaurant equipment includes a bar (if you need one), tableware, uniforms, tables and chairs.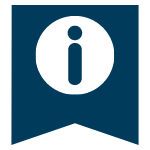 FYI: Restaurant equipment you should lease includes freezers, ice machines, gas ranges and coffee machines.
Do I have enough money?
When you decide to open your own restaurant, you're signing up to spend a significant amount of money. The exact number will vary according to your concept and location, but restaurant startup costs can range from $175,500 to $750,500, according to data from RestaurantOwner.com. Do your homework and budget thoroughly to ensure your restaurant doesn't fail before opening.
Since most people don't have that much cash on hand, you should know where to get the capital you need. If you're buying your location, you'll likely need a commercial real estate loan, but this won't cover your other startup costs. To fund your equipment, decor, staff and restaurant online marketing expenses, consider applying for a Small Business Administration loan or finding investors.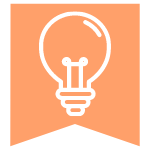 Tip: IMost owners opt for business loans when opening a restaurant. To find the right lender and start the loan process, check out our overview of the best business loans and financing options.
Do I know how to run a business? 
Most chefs are experts about the food they serve, but they may not care as much about the money spent to get that food. This can become a serious problem.
If you're more interested in the food you're going to serve than a specific financial plan to turn your dream into a viable business, consider working with a business manager who understands restaurant accounting. 
Restaurant business managers examine food costs and work diligently to maximize a restaurant's profits. They are proficient at striking a balance between what the chefs want and what the business needs to succeed.
What kind of technology will I need for my restaurant?
Along with restaurant equipment and supplies, you'll need to implement the technological elements of running a business.
Credit card processing 
Credit card processing equipment and services are critical tech elements that allow you to receive payments. You'll want to choose one of the best credit card processors with reasonable fees and features that support your business. These are some of our top restaurant payment processing picks: 
National Processing offers lower processing rates for restaurants. Read our in-depth review of National Processing to learn more.
ProMerchant offers a plan where restaurants can pass along processing costs to customers. Read our ProMerchant review for more information. 
Point-of-sale system 
The best POS systems make it easy to enter orders and get them to your kitchen staff quickly. Restaurant-specific POS systems can also help you with seating, menus, kitchen station tickets and reordering. Several companies provide POS systems that address the unique needs of restaurants. For more information, read our detailed review of Clover, our Toast review and our review of TouchBistro. 
Restaurant website 
All restaurants will benefit from a business website, but if you plan to offer curbside pickup or delivery, a website is critical. Your website is an essential aspect of your marketing plan; if you need help, work with one of the best website builders and design services, or hire a web developer.
Accounting software 
You'll need one of the best accounting and invoicing software solutions to track your income and expenses. QuickBooks is a favorite among small businesses, and FreshBooks is another user-friendly option. Both programs are easy to use and provide robust reporting so you can manage cash flow, revenue, profit and expenses. To learn more about these programs, read our QuickBooks review and our review of FreshBooks.
Email marketing software 
Email marketing is an excellent way to stay top-of-mind with your customers, send promotional offers and generate more reviews. The best email marketing services make email outreach effortless and affordable. These are some of our top email marketing service picks:
Constant Contact offers a plethora of customizable templates and robust features at an affordable price. Read our Constant Contact review to learn more.
Benchmark has a free plan that allows you to send up to 250 emails per month. Read our Benchmark review for more information.
Sendinblue is flexible enough to scale as your business grows. Learn more in our Sendinblue review.
The ultimate question is whether you believe you can bring your restaurant to fruition. We believe that with enough planning, you can open your dream restaurant and start earning your James Beard Awards and Michelin stars.
Mark Masterson contributed to the writing and research in this article.