With so many brands, entrepreneurs and professionals publishing video content on different online platforms, it wouldn't be an exaggeration to call 2016 the year of video marketing.
Seventy-two hours of unique video content is uploaded every minute on YouTube, while Facebook users are watching more than 100 million hours of video content every day.
According to Break Media, online video ad spending will reach $5.4 billion by the end of 2016.
All this hype, of course, is not without concrete evidence.
Forrester reports that including video in emails leads to a staggering 200 to 300 percent increase in click-through rates. Unbounce found that landing pages with explainer videos get almost 80 percent more conversions.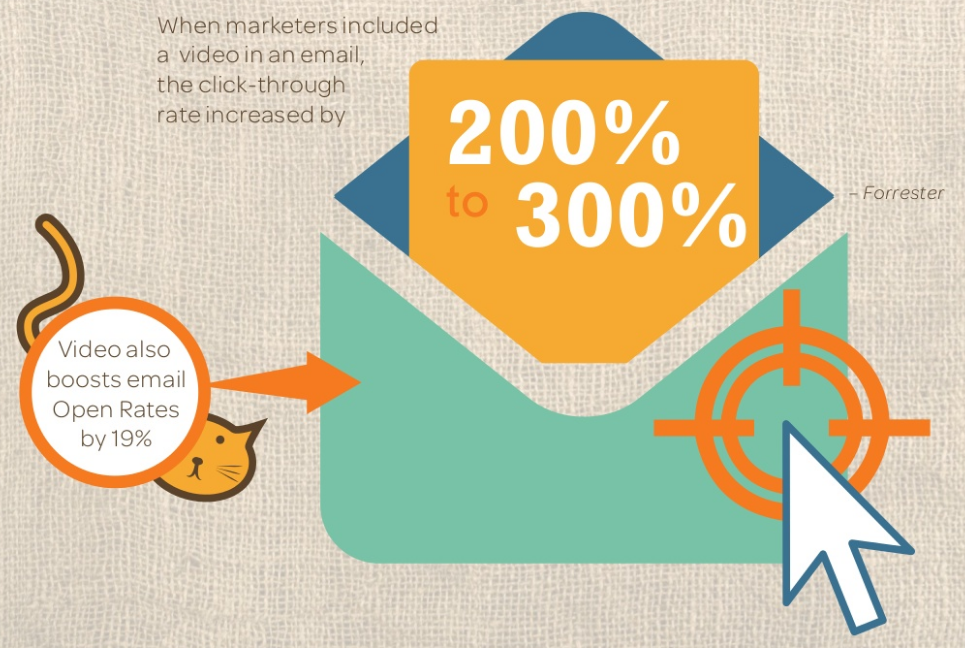 According to Nirav Dave, a digital marketing expert, and CEO Capsicum Media Works, brands are investing heavily in different forms of video content. "We're experiencing a major shift towards video content on all stages of the marketing cycle. Most brands we've worked with over the last 12 months are not only prepared to invest in video content creation but also seem less interested in other content types."
This is completely understandable when you see all the different ways brands can now publish and promote video content on the web. Interestingly, every major video marketing platform has its own unique benefits.
Go Assist recently studied 5 different brand marketing campaigns that went viral on the web, and found that the quality of the video content played a key role in each campaign. With this background, let's have a quick look at some of the types of videos and the platforms you can use to engage users and drive more action.
1. 360 Degree Virtual Reality Videos
Virtual reality is already one of the hottest new trends in the tech industry. From games to movies, everything is going VR. And this is just the beginning. With so many tech companies, including Google, Samsung and Facebook, now launching their own affordable virtual reality headsets, the global VR headset sales are expected to reach 500 million per year by 2025, while the VR market itself is expected to be worth more than $30 billion by 2020.
This presents a huge opportunity for brands to offer an immersive and highly engaging experience to their users and prospects. You don't need to create Hollywood-style movies or high-tech games to take advantage of the VR boom. You can join the fun by creating immersive 360-degree videos with this step-by-step guide.
VR is particularly effective for marketing brands in the holiday travel or event management industries. But even if you're in a different industry, you can use 360 videos to demonstrate your product and allow your customers to experience it firsthand, like Volvo.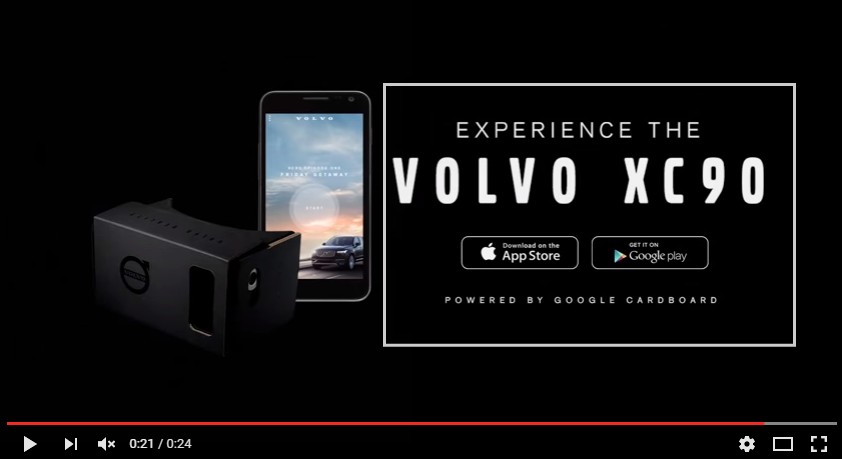 2. Animated Explainer Videos
If you're short on marketing budget but want to create effective and highly engaging videos for your product then animated explainer videos is the best way to go. With tools like GoAnimate, creating animated videos is nowhere near as expensive as real life HD video campaigns, but provide you the same effect when it comes to audience engagement and conversions.
In fact, they're more effective than live videos when it comes to product tutorials or explaining the core benefits of your business. Animation allows you the flexibility to map your complete thought process in video and help users understand exactly what you're trying to convey.
This explainer video does a fabulous job at explaining explainer videos.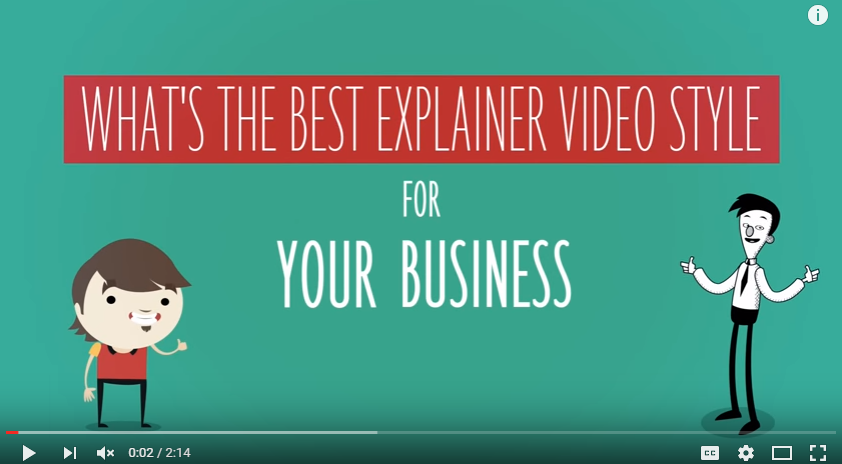 3. Facebook Live Videos
Earlier this year, Facebook launched the live video stream feature for all its users. And it has literally taken the social media world by storm. The average video views on Facebook have shot up to eight billion per day, while the number of videos posted per person has increased by 75 percent.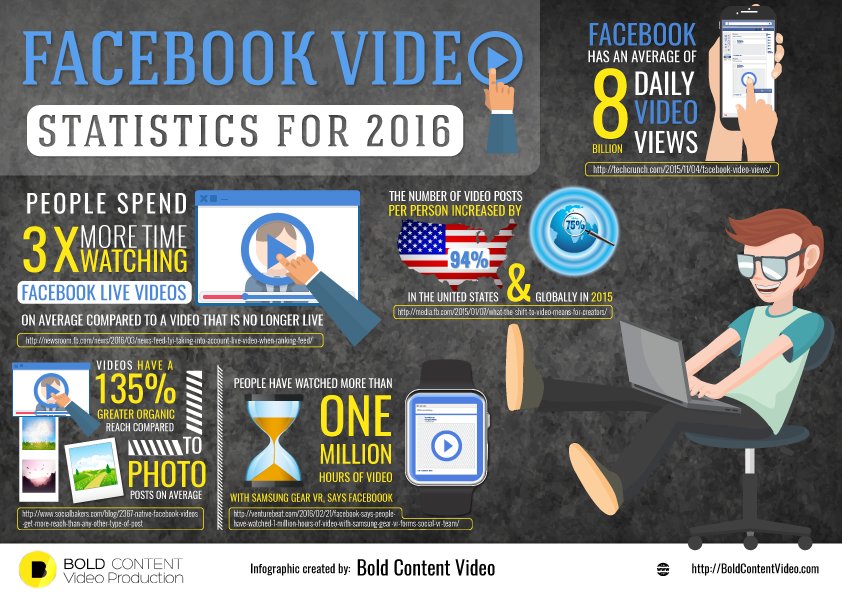 Users are spending three times more time watching live videos on Facebook as compared to recorded videos. Again, this is a huge opportunity for building your brand and establishing yourself as a knowledge source in your industry.
One of the best things about Facebook live videos is that you can monitor user comments and respond immediately on camera. This gives you the ability to conduct live interactive sessions and significantly increase audience engagement.
4. Short Teaser Videos on Twitter
Twitter has always been a fast moving platform ideal for people looking for quick updates on different topics. So when last year Twitter added native video to its platform, the response was overwhelming. Twitter video works differently from YouTube or Facebook. Native Twitter videos are only 30 seconds in length. But that's what makes them so successful.
Just like short 140-character Tweets, 30-second videos get a lot more eyeballs than say a 30-minute video. It doesn't consume much time and conveys the marketing message effectively.
Twitter's official blog even shared a few tips on getting the best out of native videos.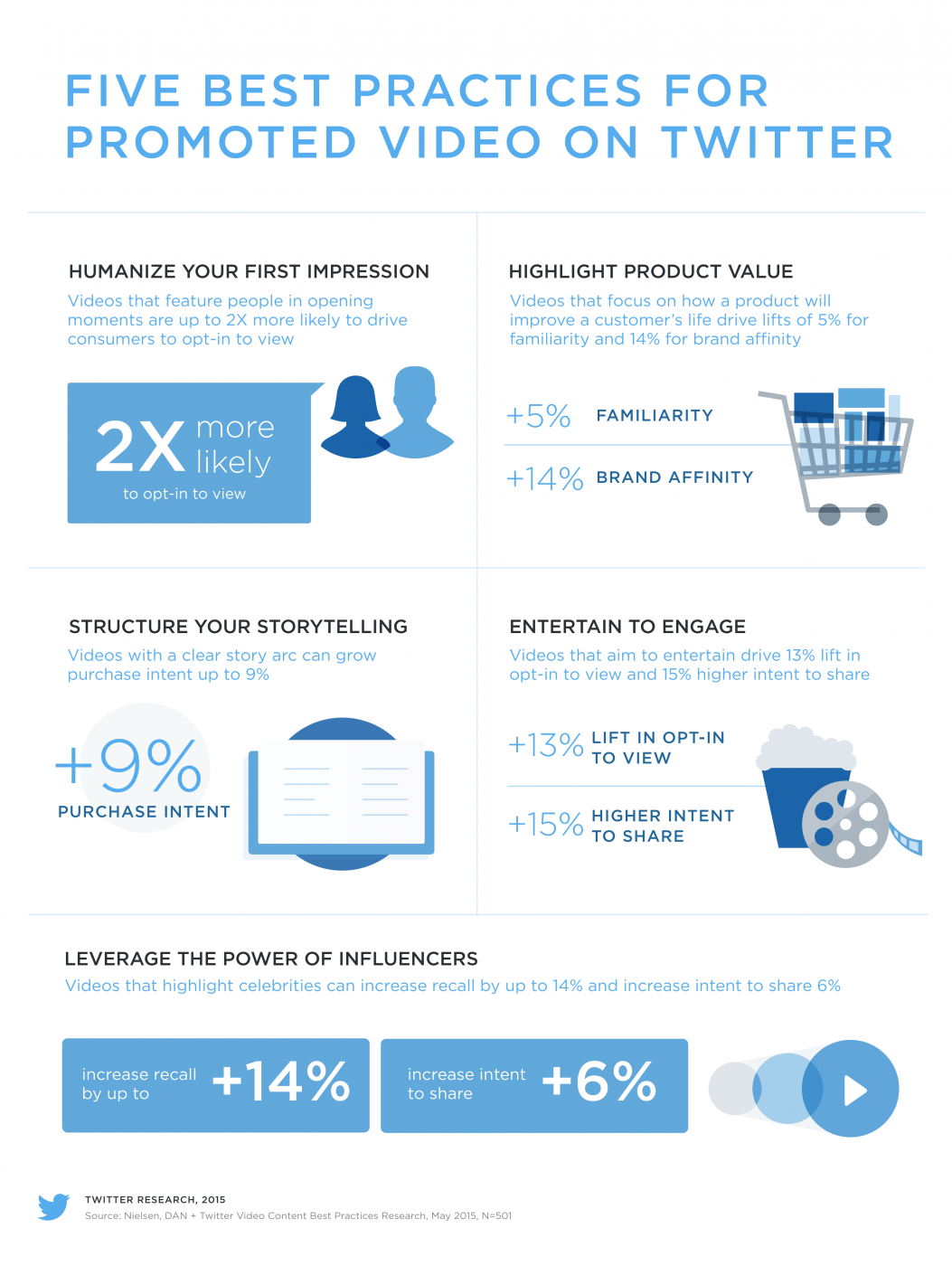 Twitter videos are ideal for short teasers, testimonials, quick thank you messages or a quick update on an event. In fact, it now even supports 360-videos just like YouTube and Facebook.
5. Video Presentations
If you're like me, you must've seen hundreds of hours of TED Talks over the last few years. Apart from providing great content in a short time, TED Talks make you feel a part of the event. It feels like the speaker is directly talking to you and you're there in the auditorium listening to him.

That's the power of a well-designed and well-delivered on-stage presentation. It not only hooks the viewer till the end but also builds a solid brand image of the presenter. If you regularly speak at events or deliver industry specific presentations in your organization, why not record them properly and share with your social media followers and website visitors?
While you may not get the same traction as a TED Talk, you'd still be able to create a solid first impression on your audience and demonstrate your industry knowledge.
Wrapping Up
In the coming years, different types of video content will dominate social media and content marketing campaigns. By experimenting with video content on different stages of your marketing cycle, you can stay one step ahead of your competitors and engage your customers where they're most likely to take action.