Entrepreneurs who launch a health IT business know they've committed to a professional life full of breakneck changes and warp-speed innovation. For many leaders of health IT startups, that's part of the appeal. Still, the fast pace calls for an extra level of due diligence because anything less is not enough to keep up with the competition. You need to stay a few steps ahead to thrive and succeed.
Here are some ideas to help you stay ahead of the pack in the health IT industry.
How your health IT startup can stay ahead of the competition
Whether you're starting a telehealth business or designing electronic medical record solutions, these five best practices can keep you innovating and maintaining a forward vision. 
1. Pop the data silo bubble you're living in.
It's long been a good idea to pull down the walls that separate the distinct parts of your organization from one another and ensure robust internal communication, especially when sharing data and analysis across the company. 
Now, breaking down these silos is more than a good idea – it's imperative. There's value to be unlocked when an organization's leadership team builds bridges between different departments and uses efficient data management to gain insight into your company. This means engaging and deploying cross-functional teams. 
2. Diversify your data portfolio.
Far too many health IT organizations, even startups, rest on their laurels and fail to look beyond traditional healthcare data sources like claims data from the medical billing process and electronic medical records. While those are – and will likely continue to be – valuable sources, health IT startup founders should constantly search for new health-related sources of data.
Consider the following data sources:
mHealth technologies. Connected medical devices, smartwatches, fitness trackers, glucose and weight monitors, and other mobile health (mHealth) technologies collect health data outside the confines of a hospital or doctor's office, allowing you to see a more complete picture of a population's health. For example, if you're uninsured and concerned about money, you probably won't visit a doctor or have much claims history aside from ER visits. Wearables and other mHealth technologies create a more complete data picture. 
Collaborations with other organizations. Consider collaborating with companies specializing in consumer-driven healthcare data or look for opportunities to purchase data to supplement and enhance your data sources. Many organizations offer population health data startups can use for free. Some examples include the Robert Wood Johnson Foundation, which publishes dynamic health data, and the Johns Hopkins Center for Population Health Information Technology, which provides access to public health data and content. 
Blockchain technology in health IT. Another potential health data source is blockchain technology. This tech is increasingly valuable in allowing organizations to access, verify and trust vast amounts of data in one place, helping them gain a fuller awareness of what's happening. Health IT startups should leverage this architecture and catalyze greater data integration across organizations and industries.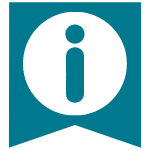 Did you know? According to Statista, life sciences and healthcare ventures make up 6.8% of startups and are the second most common industry for new companies after fintech.
3. Hone your company's identity, and don't water it down.
Startups often bite off more than they can chew – and bog themselves down in the process. If you focus on too many products and capabilities, you compromise your ability to sharpen an efficient, effective and unique offering. 
For example, Groupon became successful on a specific business premise: offering discounts. Now it offers various services and products, and its identity has become muddled. The mistake? It lost sight of its core competency.
While you must evolve to stay relevant, it's also essential to be calculated and strategic. Play to your strengths, not others' strengths. If you're a startup founder, especially in health IT, when someone asks, "What are you (or your company) good at?" don't hesitate to offer a specific answer rather than suggest you're good at everything.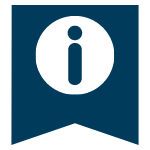 FYI: According to Deloitte, hot health IT areas include telemedicine-enabling technologies, fitness, wellness and mental health.
4. Reach out to attract funding, partners and customers.
Funding and networking will always be essential elements of your business's success. Ensure you and your leadership team regularly attend conferences, trade shows, and other events where you can get your company's name out there to attract investors and customers.
Once you show up at events, your job isn't over – you need to speak up, again and again. Be proactive when setting up meetings with funders, reaching out to form exciting collaborations, and piloting initiatives with nonprofits.
Take advantage of your industry's startup community. Healthcare incubators and accelerators are building tremendous companies throughout the nation. Get involved in this community and create partnerships. Taking the initiative and getting involved will open up many opportunities.
5. Stay on top of new industry innovations.
Of course, what is excellent advice today will be missing some crucial elements by next year. This industry is changing rapidly, and brand-new areas are emerging that we couldn't have imagined a decade ago. While you can't master or immediately integrate each new facet into your business model, you should know what's happening in the market.
Ensure your customers see you at the front of this industry race. Show your value, especially in areas where you can solve problems that are difficult for traditional brick-and-mortar medical institutions to touch.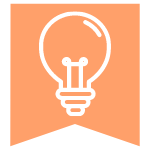 Tip: Looking for a health IT startup idea? Consider starting a medical billing service. The best medical billing services handle medical coding, claim scrubbing, submissions through a clearinghouse and denial management.
Health IT startup mistakes to avoid
No matter your startup's health IT niche, avoid these common missteps: 
Ignoring the user experience. Your app could be revolutionary, but if the user gets confused or frustrated while using it, you won't succeed. Ensure the interface is easy to use and understand and that it runs smoothly with no bugs.
Letting your spending overrun your budget. It's easy to get excited about every new feature, but adhere to budget planning and keep a strict eye on your development costs.
Not taking advantage of payroll services. Hiring one of the best payroll services can help you manage your finances so you can focus on development and marketing.
Only having technical people on your team. While you need people with the requisite technical skills, you must also have employees who genuinely understand the healthcare industry and its workings.
Trying to be all things to all people. A narrow focus will allow you to stand out in your niche. Then you can build on your success with other products.
Neglecting to research the competition. Health IT is a highly competitive field. Know what your competitors are doing now, and try to find out what they're planning. Know their value propositions, pricing, features, branding and customer perception so you can position yourself accordingly.
Waiting too long to release your product. While you want to keep your development efforts under wraps initially, don't wait until it's perfect to release your offering. Waiting too long can give an advantage to competitors; you can always release an update later.
Not launching with a marketing strategy. Before launching, you should have a detailed marketing strategy and sales process ready. Initial marketing fumbles can have far-reaching consequences, giving competitors a chance to launch their own version and squandering your chance to establish yourself with users.
Only focusing on actual users. The health industry is complex. Its different players include physicians, hospitals, clinics, insurance companies, patients and professional organizations. Build relationships with influential people in these groups for the best chance at success.
Get moving with your health IT startup
A fast-moving industry forces its leaders to work harder, but it also presents them with unique opportunities. If you're confident in your startup's identity, you can find ways to take advantage of these opportunities and ask for help as soon as necessary. 
Don't wait: Do what your company needs you to do in the warp-speed industry that is health IT.
Sanket Shah contributed to the writing and reporting in this article.