At last count, women-owned businesses represented 42% of all enterprises in the U.S., generating over $1.9 trillion in sales and employing millions of people. Yet, women entrepreneurs still struggle to receive proper small business funding. A recent Visa survey found that 79% of women entrepreneurs feel more empowered today than five years ago, but 66% indicated difficulty securing capital. What's more, 64% relied on self-funding for their enterprise. 
What happens when women business owners are unable to receive investment capital? They seek financing elsewhere, often through avenues like crowdfunding, dipping into personal savings, or applying for business grants. The latter is particularly useful as the money doesn't have to be paid back. 
What is a grant? 
Grants are typically meted out by charities, companies, industries or government agencies. The grantmakers provide the funding and usually specify who can access the funds and what they can be used for. Grants differ from business loans because the money does not need to be paid back. Grant money can be essential in helping women get a business off the ground, particularly if they don't qualify for other forms of business financing. 
Grants can be from either private entities or federal and state government agencies. Wherever they come from, they provide an opportunity for women-owned businesses to access free funding and support. Whether you're new to entrepreneurship or seeking a little extra funding to cover business expenses, it's time to learn more about business grants for women entrepreneurs across industries.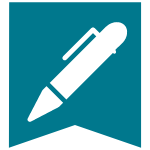 Bottom line: Women-owned businesses have a lot of options for help. The government, various nonprofits and the private sector are stepping up to support these underserved business owners. These efforts make sense, since more than one-third of the nation's businesses are owned by women.
Federal and state grants 
Federal, state and local government agencies have different programs to support women-owned small businesses. Here's a look at a few of them. 
Grants.gov
This is a searchable database of grants operated by the federal government. It includes grants for small businesses and women entrepreneurs. You can search the database based on specific criteria. To apply for any of these grants, you need to register to do business with the federal government and sign up on Grants.gov. 
Office of Women's Business Ownership (OWBO)
Established by the Small Business Administration, this federal government agency provides women business owners with training, counseling, federal contracts, and access to grants and loans. The OWBO also oversees the Women's Business Centers, part of a national network of business centers designed to help women start and grow small businesses. These centers are located throughout the U.S. and receive funding from the SBA. In addition to counseling and support, some of the local centers offer grants to women business owners.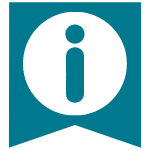 Did you know? The SBA provides funding and support to women-owned small businesses across the country. In addition to its free programs, the SBA offers small business loans with favorable terms and low interest rates.
Private-sector grants 
The Amber Grant
In 1998, a young woman named Amber passed away at the age of 19 before she had a chance to pursue her entrepreneurial dreams. WomensNet created the Amber Grant to pay tribute to Amber with a grant specifically for women entrepreneurs.
Interested parties must apply for an Amber Grant, which are run monthly, so applications are accepted on a rolling basis. Judges then select the winners, who each receive $10,000. From there, one of 12 qualifiers is eligible to receive the annual $25,000 Amber Grant. This grant is awarded at the end of each year, bringing the grantee's total winnings to $35,000.
There is a $15 fee to apply for the Amber Grant. The grant is open to all industries and seeks women applicants who are passionate about their company and have business savvy. Applicants are encouraged to speak from the heart when applying and to know that no business dream is too big or too small for a chance to receive the grant.
Editor's note: Looking for financing for your business? Fill out the below questionnaire to have our vendor partners contact you about your needs.
The Halstead Grant
Silver jewelry artists, rejoice! The Halstead Grant wants to help you take your jewelry business to the next level. Emerging women jewelry designers in the U.S. are encouraged to apply for the Halstead Grant for a chance to receive funding for their business. The annual deadline is Aug. 1. 
Interested parties may fill out a form on the website to download the application and apply.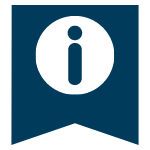 FYI: Grants are free money, but securing one takes time and hard work. If you are not up to the task, a small business loan is another option.
The Girlboss Foundation's small business grant for women
Launched in 2014, The Girlboss Foundation is the charitable arm of entrepreneur Sophia Amoruso's clothing startup, Nasty Gal. The foundation awards small business grants on a biannual basis to woman-identifying entrepreneurs. Grant beneficiaries receive $15,000, local press and exposure for their business through the Girlboss platform.
Open Meadows Foundation grant
Are you a woman entrepreneur currently engaged in a project promoting gender, racial or economic justice? You may qualify for a grant from the Open Meadows Foundation.
Eligible applicants may apply for grants of as much as $5,000 from the Open Meadows Foundation for projects that meet the requirements. They must be designed and implemented by women and girls, promote community building, reflect community diversity within the project's leadership and organization, and have limited financial access. Priority is given to small businesses and startups, providing a much-needed financial boost to smaller organizations creating change. The grant is not currently accepting applications, but plans to soon. 
Cartier Women's Initiative Awards
Welcome to the big leagues for grants. Created in 2006, the Cartier Women's Initiative Awards fund women entrepreneurs from all over. Women entrepreneurs from any country, of any nationality, and in any industry are welcome to apply for a grant that could take their business to the next level.
Seven laureates (one from each region) are awarded $100,000 in U.S. prize money, and 14 finalists (two from each region), receive $30,000 in U.S. prize money. The 21 finalists also receive a scholarship to attend the INSEAD Social Entrepreneurship Executive Education Programme and a year's worth of mentorship.
Since the stakes are high for this grant, there are many criteria for eligibility. For example, businesses must be for profit and one to three years old. You can view the entire list of criteria on the application's page. 
Tory Burch Foundation Fellows Program
The Tory Burch Foundation launched in 2009 as a means of empowering women entrepreneurs and providing them with much-needed capital, education and access to networking. Its Fellows Program is designed to provide women entrepreneurs with support and community as they grow their businesses.
You may apply if you are a woman entrepreneur who owns a majority stake in a for-profit, early-stage U.S. business that you manage on a day-to-day basis. You must also be 21 or older, a legal U.S. resident, and proficient in English. Winners receive a $5,000 grant, a trip to the Tory Burch offices for four days of workshops and networking, a yearlong fellowship, and the opportunity to participate in a pitch day with industry influencers.
Visa She's Next Black women-owned business grant program
Visa She's Next grant program aims to help Black women founders overcome barriers by offering $10,000 grants. Recipients also receive one year of coaching from 60 Black women-owned businesses across the U.S. 2021's recipients included Evana and Zoe Oli, a mother-daughter team who founded Beautiful Curly Me. The lifestyle brand sells dolls, hair care products and books for young Black girls.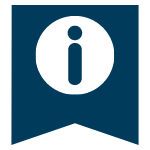 FYI: There are various other grants specifically for minority-owned businesses. Some are offered through the Minority Business Development Agency and the South Asian Arts Resiliency Fund.
More grant resources for women entrepreneurs
These are only a few of the options available for women entrepreneurs. Check in with reputable databases like Grants for Women for a comprehensive list of available grants, or consult the nearest SBA Women's Business Center for local assistance. Make sure you're fully eligible for the grant before applying, apply before the deadline, and track your application. Good luck!
Deborah Sweeney contributed to the writing and research in this article.