Most businesses have moved their systems to the cloud to improve the efficiency of their business processes and gain a competitive advantage. But some industries are benefiting from cloud-based systems more than others. Let's look at eight industries that can benefit from embracing the cloud and a SaaS model. 
8 industries that could benefit from cloud computing
Hospitality
The hospitality industry is seeing its margins eaten away by aggregators like Hotels.com, Expedia and Travelocity. The challenge for this industry is that many of them run on antiquated IT systems like Excel. 
Companies like Duetto provide SaaS solutions to enable hotels to test price elasticity online on their own sites and compete with the aggregators.
Education
Educational institutions are discovering that innovations and advancements in technology are helping to automate their administrative processes. This will develop a centralized knowledge and information depository to improvise communication with their staff, students and stakeholders.
Healthcare
As the complexity and volume of clinical trial data increases, researchers require new methods of filtering data. Moving to the cloud may decrease clinical trial costs, accelerate innovation and improve patient care.
Real estate
Cloud data storage is a lifesaver in the real estate industry, since an agent can quickly recover their association's files. This is a lot more stable than traditional tape storage, which may become corrupted over time. 
Plus, you'll find it's cheaper to utilize a cloud backup provider than to purchase backup drives and manually perform the backups. Google Drive and Carbonite are some of the most cost-effective and easy-to-use tools. Review the top cloud storage services to find the best one for your small business.
Retail and consumer goods
Cloud technology is revolutionizing the retail industry, with many advantages of switching to the cloud if you sell consumer goods. For instance, you could boost the effectiveness of your sales force, bring products to market faster, and improve the in-store customer experience. 
You can realize these benefits by switching your customer relationship management (CRM) software to the cloud. The cloud makes it easy to store vast amounts of customer information, which you can use to create more effective sales and marketing campaigns.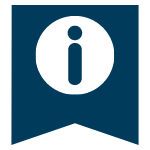 FYI: The best CRM platforms all offer cloud-hosted options. Learn more about some highly rated options in our Salesforce review and our review of Keap.
Financial services
There are various ways cloud computing can benefit the financial services industry. 
Agility: Businesses can expand into new markets and quickly modify their operations. Also, it assists financial organizations in growing and adapting after acquisitions.
Scalability: Companies can avoid the problems that come with software, hardware and data center purchases by using easily scalable solutions.
Chance to improve: Migrating to the cloud provides an excellent opportunity to improve platforms and code simultaneously.
Better security: Financial companies may seek private, public and hybrid cloud solutions. These solutions often provide better security than their IT staff might implement on their own, including resources for monitoring and governance, due to the strong data encryption in the cloud.
Restaurants
Restaurants have notoriously thin margins, so they need a single, scalable solution that will allow them to track their sales and reduce costs. Restaurant management software will enable them to do precisely that. 
Restaurants can use this technology to track their inventory, manage the front and back of the house, and offer better payment solutions to their customers. It can also help you monitor the performance of your employees.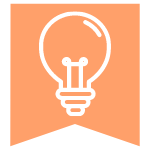 Tip: Are you looking for the right point-of-sale (POS) system for your restaurant? Check out our highly rated POS solution recommendations.
Automotive
The automotive industry needs to have constant access to large amounts of data. Cloud computing software makes it easier for automobile dealers to track inventory and other data in one central location. 
This will not only make your employees' jobs easier, but it will also improve your customer service. For instance, if you don't have a particular vehicle in stock for a potential customer, you can check your inventory elsewhere to find a location that does. 
What is cloud computing?
Cloud computing provides services over the internet to deliver more innovative, faster and scalable services. Cloud-based software typically comes with monthly pricing, which saves you from having to buy, own, store and maintain physical data centers.
The benefits of cloud computing
If you're on the fence about whether your business should invest in cloud computing, consider the four main benefits of the technology. 
Cost: Cloud computing removes the need to buy hardware and software or set up pricey data centers. These services also operate on a pay-as-you-go model, so you'll pay only for the features you actually need. 
Scale: Storing your data in the cloud makes it easier for your company to scale its operations. If your business operations suddenly increase, you can increase your cloud capacity without investing in additional infrastructure. 
Reliability: Cloud computing makes it easier for businesses to back up and recover their data after an emergency. That's because the data is stored on multiple sites on the provider's network. 
Security: Every business needs to think about the security of its data. Data breaches are increasingly common, and even a minor one could ruin your business's reputation and cost you thousands – or even tens of thousands – of dollars. Cloud computing comes with advanced security features, such as two-factor authentication, access controls and encryption. [Learn more about protecting your business from a data breach.]  
Top cloud services your business can utilize
Document sharing: Document management tools like Dropbox allow you to store documents and share them with your team. If one of your employees needs certain documents to take to a meeting, they can download these files ahead of time. This will save you money on things like toner, paper, and copier wear and tear. [Related article: Is Cloud Document Management Safe?]
Collaboration: Free cloud-based applications like Google Docs allow you to post a document online that multiple team members can access and edit. Google Docs permits track changes so that you can see who made each change. And if you have any questions, you can tag other people directly within the document. This will save your team from a lot of emailing back and forth.
Accounting software: Cloud-based accounting software is one of the best ways to ensure your business is financially healthy. You can use this software to send and track invoices, reconcile your accounts, and integrate with other software you frequently use. Learn about some of the top accounting software solutions in our QuickBooks review and our review of Xero.
POS software: The right POS system allows you to accept customer payments, manage inventory and track your sales data. A web-based or mobile POS system is more cost-effective and convenient than traditional legacy systems. [Related article: How Cloud Technology 
HR software: Top HR software makes it easier to find and hire great employees, comply with regulations, and drive better results across your organization.
Drew Hendricks contributed to the writing and research in this article.