Today, writers and content creators have myriad digital tools at their disposal, numerous options for publishing platforms and the ability to collaborate virtually. Whether they're working on articles, presentations or scientific reports, content creators can collaborate in real time to accomplish their goals even when they're not in the same place. 
Web-based collaboration tools have great uses for remote and distributed workers, in particular, as they facilitate daily communication, project feedback and goal tracking. Discover six of the top writing collaboration tools you should be using for a job well done.
What are the top writing collaboration tools?
Here are some great web-based collaboration tools for writers of all types.
1. Etherpad
With millions of users, Etherpad is one of the leading collaboration tools for writing. Founded in 2008, Google bought Etherpad in 2009 and re-released it as an open-source project, now managed by the Etherpad Foundation.
Etherpad creates unique "pads" for each project or document a user needs. Each pad has its own hyperlink, and collaborators can view, edit and share the document once they have the link. Pads have their own chat function as well, and each contributor gets their own font color to differentiate their work. Because it's open-source software, developers and programmers can contribute documentation, instance uses and functionality suggestions to the team. Etherpad also supports hundreds of plugins to create a more dynamic user experience.
2. Google Drive
One of the best-known options, Google Drive, is the now-expanded cloud service that was previously just Google Docs. It comes with several useful features: document collaboration, spreadsheets, folder and file uploads, formula drafting, research tools, in-document chat and plugins to customize the platform to fit your needs.
You can also install cool apps to extend your collaboration capabilities, and many third-party services are integrated. Using a tool like IFTTT, you can create all sorts of handy connections with services such as Instagram. Permissions are totally customizable, so you can select who can edit, who can view and who can share. This gives you more control over your content and its accessibility.
A more advanced extension of Google Drive for larger businesses is Google Cloud, which is one of the most reliable cloud and collaboration solutions. [See how to implement cloud document storage in your business.]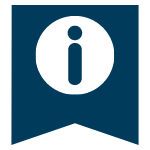 FYI: There is a $500 charge for an accounting cleanup and onboarding for the first month. You can add plugins to Google Drive to customize the interface and integration to fit your business needs.
3. MyBlogU
Sometimes, collaboration is more about gathering content than getting assistance with writing and editing it. MyBlogU is a unique platform that gives you access to experts in various categories. It hinges on the idea of crowdsourcing for users to find the information they need. You can pull quotes, ask questions and create collaborative interviews, or make connections with potential writing partners and guest posters. The service is a great way to create strong, engaging content using the collective force of an entire community.
4. Draft
Draft is a simple collaboration tool that is aimed at version control, which is vital when you're working on multiple iterations of one piece of content. This solution allows you to give versions to editors for archived changes, compare old and new content, and more. The most popular future is Hemingway Mode, which prevents you from editing anything you write as you write it. This forces you to continue without getting hung up on things such as mistakes, wording or grammar. Instead, you can focus on getting the words onto the page and wait until you're done to edit. This brilliant trick is one reason Draft is especially excellent for creative writers who are overly critical of their work.
5. Redbooth
Do you have a company that creates content as a department outsourcing project? Or do you manage a team of freelance writers from different cities and time zones, and you need a way to remain in communication? Redbooth is a good solution for those situations, although it's less creativity-driven than other options. That's because it isn't just a writing tool; it's a full business management platform. With Redbooth, you can delegate workflow, manage project tasks, track productivity and more from one place – all on a private cloud-based platform that protects your company's interests.
6. Cyfe
Cyfe is a multipurpose tool you can use for many business facets, including collaborative writing. You can add contributors to dashboards you create, and using those dashboards, you can share your progress, questions, stats and more. The Cyfe aesthetic is very minimal, and its clear visual presentation allows for better productivity because you can see everything you need to know at a glance.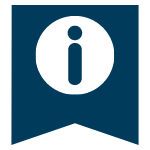 FYI: Redbooth and Cyfe are ideal for teams that are looking for more of a full-service management solution than simply a collaborative writing platform.
What are collaboration tools?
Generally speaking, collaboration tools are types of software or online solutions that enable teams to work together toward a common goal. Examples of collaboration tools include highly rated project management software, real-time file-sharing solutions and chat applications. The most essential tools for a given team vary based on the team's needs. For example, customer service or sales teams may want to use one of the best customer relationship management (CRM) software platforms, while research and development teams may rely on chat applications, document sharing and collaborative art boards.
In all cases, collaboration tools are typically accessible to each member of a team, afford real-time progress or updates, and actively facilitate progress toward goals. For writers and content marketers specifically, these solutions are ideal for sharing files and working on common documents.
What are the benefits of using collaboration tools?
Using collaboration tools can save resources, increase productivity, boost morale and improve communication among teams.
Saves time and resources 
The real-time functionality inherent in collaboration tools allows team members to view changes, updates, comments and more as they happen – which means no more inbox stalking. Everything moves much more quickly and easily.
Collaboration tools also support remote and hybrid work environments. Whether collaborators share a coworking space or are based across the world, the distance doesn't slow the workflow, because everyone can access the same material regardless of their location. This increased efficiency and the ability to collaborate within a workspace that's accessible to all team members can save teams hundreds of hours a year.
Increases morale and productivity 
Employees tend to be more satisfied with their workplace culture when they have access to effective digital collaboration tools. The time saved by no longer waiting for emails, reading and digesting feedback, and attempting to compromise offline increases a team's productivity. Collaboration tools propel team members toward shared goals by removing administrative and time-wasting barriers and by supporting an environment that motivates workers to create meaningful, value-driven work. 
Improves communication 
Collaboration tools bring flexibility, autonomy and transparency to in-person and remote teams. Amid the COVID-19 pandemic, work moved almost entirely to virtual spaces, and collaboration solutions facilitated this transformation. These tools focus on accessibility and transparency to ensure every team member has an equal opportunity to contribute to a project and let their voice be heard. 
Different functionalities revolutionize how communication in the workplace happens, too. Chat collaboration tools feature message scheduling to remain respectful of peers' meeting times and time off, while message threads and channels keep conversations focused and organized. Project management collaboration tools clearly communicate assigned tasks and due dates. Document sharing tracks changes, allows for feedback and builds skills. [See the most effective apps for internal communication to foster collaboration.]
Supports remote collaboration
With collaboration tools, teams are no longer limited to in-office meetings. These solutions enable every member of a team to access a project and add their thoughts or fulfill their responsibilities without having to meet in person. As more workplaces turn to hybrid environments, adopting collaboration tools is an almost non-negotiable part of a company's software suite. It's nearly impossible to accomplish team-based work remotely without such solutions.
Ann Smarty contributed to the writing and reporting in this article.