If you're a business owner who wants to grow your company, you've likely considered adding automated clearinghouse (ACH) payments to your payment methods, in addition to accepting credit cards, cash and checks. ACH payments work differently than other payment forms, and accepting ACH can help your business in various ways. Here's a look at ACH payments, how they work and how to set them up.
What is an ACH payment?
ACH is an electronic payment form. It's completely contactless, with no physical credit card, check or other payment device required. In an ACH payment, customers permit you to take a certain amount of money directly from their bank account to pay for goods or services. 
An ACH payment can be a one-time transaction or a recurring payment. For example, many consumers use ACH to make automated payments to their credit card companies or utility companies. Some gas station chains incentivize customers with lower gas prices if they pay via ACH through apps on their mobile phones.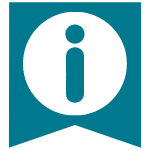 Did you know? Directly depositing employees' paychecks into their bank accounts is another example of an ACH payment. When you set up direct deposit for your business, you'll save money and time, and give your employees faster access to their money.
How do ACH payments work?
There are four simple steps in an ACH transaction; the first two steps are needed only once, so ACH payments are a relatively simple process. 
A customer authorizes the transaction. The customer inputs their bank details onto a secure page on your website, thus authorizing direct payments from their bank account to your company's bank account. If they're authorizing recurring payments, they'll approve transaction amounts, frequency and duration. 
Your business initiates the transaction. Initiate the transaction by providing the customer's bank details to your ACH provider.
The ACH provider requests a payment. After the transaction is initiated, the ACH provider routes a request to the consumer's bank for the transaction amount. 
The payment is processed. The customer's bank verifies that the account has enough funds to cover the transaction amount. If so, the customer's bank transfers the funds to your business bank account.
How long does it take to receive an ACH payment?
Your company will receive most incoming ACH payments within two or three days. This is slower than credit card payments – which are usually batched once or twice a day – and wire transfers – which are credited on the same business day. However, ACH payments process quicker than paper checks, especially if you factor in mailing time.
Are ACH payments secure?
ACH payments are secure since ACH providers and merchants must conform to regulations set by the National Automated Clearing House Association (Nacha). These protocols include using only secure web forms and encrypted email to transmit the payment and bank information, validating customers' routing numbers and verifying customer identities. 
ACH transaction security is one of the reasons why both business owners and consumers feel comfortable using it as a payment method.
How to set up ACH payments
To accept ACH payments, you'll need an ACH provider. Since fees vary, it's a good idea to shop around and compare several different ACH providers. Check with your company's bank to see if it offers ACH services.
When looking at ACH payment providers, pay particular attention to these factors: 
Provider fees: Be aware of all provider fees, including transaction fees, setup fees, non-sufficient funds (NSF) fees and chargeback fees.
Contract terms: Examine the contract terms. Avoid providers that insist on long-term contracts that are difficult to cancel, and ensure there are no other unfavorable or vague terms.
Easy setup: Look for an option that's easy to set up on your end and straightforward for your customers.
Recurring billing: Make sure the ACH provider doesn't charge extra for recurring purchases.
Good reviews: Check reviews to get a feel for the ACH company's customer service level.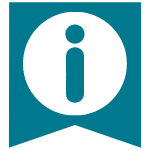 Did you know? You'll need to set up a separate merchant account for accepting ACH payments, even if you already have a merchant account for your credit card sales. Read our reviews of the best merchant account services to help you find the right one for your business.
Check with your credit card processor about ACH.
If you already accept credit cards, it's a good idea to ask your existing credit card processor if it also processes ACH payments. Since you have an existing relationship, dealing with your credit card processor for ACH payments can be both affordable and convenient.
Here are some of the top credit card processors that can also act as ACH providers: 
Clover: Clover is a payment processor that focuses on companies that need a point-of-sale (POS) system – such as stores and restaurants. Clover can possibly give you quick cash through its merchant cash advance services. Learn more in our Clover review. 
Stax by Fattmerchant: Stax charges 1% of the transaction amount, making the rates competitive. If you're already a Stax customer for credit card processing, it's easy to turn on ACH payment processing. Learn more in our Stax review.
Square: Square recently added ACH payments as an option within its Square invoicing. Like Stax, Square charges 1% of the transaction amount; however, there is no monthly fee. Learn more in our Square review.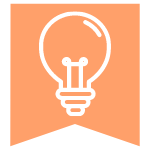 Tip: If your business needs a POS system, make sure it includes essential POS system features – such as mobility, inventory management, reporting tools and employee management.
Set up ACH account details.
Once you've chosen an ACH provider, creating your account details is the final step for accepting ACH payments. Follow these steps to create your account:
Sign your contract. Review your contract and its terms carefully, and then sign the contract to get started with your ACH provider.
Provide your business details. The ACH provider will need you to submit important information, including:
Your company's articles of incorporation
Information on your business's owners and directors, including valid IDs
Verification of your company address with a recent utility bill, bank statement or lease agreement
Choose how you'll accept ACH payments. ACH acceptance methods can be one or more of the following: 
Check scanner: This POS hardware converts paper checks into ACH payments.
Virtual terminal: You'll enter the customer's banking information manually into an online merchant site.
Company website: You can have a dedicated ACH page for customers to set up recurring payments. You can also include ACH as a payment method that customers select when paying from the online shopping cart.
Consider additional protections. To avoid costly fees, you can opt for check-guarantee verification and chargeback protection. While you'll have to pay for these additional services, they can save you money in the long run by helping avoid fraudulent transactions. 
ACH payments vs. wire transfers and EFT payments
ACH is one of several electronic fund transfer (EFT) payment methods, including wire transfers and pay-by-phone transactions. 
Like ACH payments, wire transfers involve electronically transferring money from one bank account to another person's or entity's bank account. But wire transfers and ACH payments have some key differences. Here's a quick comparison:
| | | |
| --- | --- | --- |
| Details | ACH | Wire transfer |
| Who can initiate | Buyer or seller | Just buyer |
| Cost to sender | Free | $10-$30 each |
| Time until received | 3-5 days | Instant |
| Who processes | Automatic, with no personal interaction | Bank employees |
| Security level | High | Moderate |
| Transaction amount | Under $5,000 | Any |
Pros and cons of ACH payments
ACH payments are fast, secure and convenient, but they have their downsides. Here's a look at ACH payment pros and cons.
ACH payment pros
Quick processing: ACH payment-processing times are quicker than paper checks – running three or four days rather than the five days you'd need to obtain a check's funds. 
Low rates: ACH transaction rates are lower than credit cards' rates. On average, ACH rates are 0.5% to 1.5% of the transaction amount – or a flat fee of 20 cents to $1.50 per transaction. Credit card transaction fees are about 1.5% to 3.5%, plus a per-transaction amount of 10-20 cents. 
Easy cash flow: Receiving ACH payments is an easy way to manage your company's cash flow, since customers have already given their permission for the funds to be transferred.
Simple setup: A customer's initial setup is simple and only needs to be completed once.
Better collection: When recurring bills are paid via ACH, customers can't forget to pay because it's automatic.
Secure transactions: ACH transactions are secure for both the customer and your business. There is nothing physical that can be stolen, lost or forged.
Loyal customers: ACH is a way to boost customer loyalty. When patrons are set up with ACH, they are more likely to be loyal to your organization because of convenience.
ACH payment cons 
U.S. service only: Since ACH payments work only in the United States, ACH is not suitable if your company has international sales.
Added fees: You're required to pay setup fees and monthly fees to the ACH provider. If your ACH volume is low, it may not be worth it.
Notification lag time: When a customer's paper check bounces, you'll be notified within 24-48 hours, whereas a customer has up to 90 days to dispute an ACH transaction, so your money is in limbo.
Transaction limits: ACH payments are limited to $5,000, which means they can't be used for larger transactions – such as a down payment for a house.
Should your business accept ACH payments?
ACH payments are an effective payment method that may work for your business. If you're deciding whether to add ACH payments to your company's accepted payment methods, consider these questions:
Where are your customers located? Since ACH payments work only within the United States, they may not make sense if your organization primarily has international sales.
Does your business model support recurring payments? ACH payments make recurring payments easy, so ACH is a considerable benefit if your business relies heavily on recurring payments.
Do your customers currently use credit cards? If they do, you may be able to switch them to ACH and save on processing fees. If they don't use credit cards, accepting ACH payments can make purchases more convenient.
Do you currently process a lot of paper checks? Converting at least some of your paper check customers to ACH can significantly reduce your paperwork.
If the benefits outweigh the downsides for your company, adding ACH payments can help you grow your business and streamline sales – particularly when it comes to recurring payments.