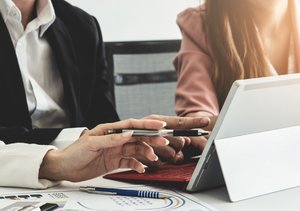 Contracting with a professional advertising and marketing fulfillment firm can significantly help build and retain your customer base, ...
Contracting with a professional advertising and marketing fulfillment firm can significantly help build and retain your customer base, thereby improving your bottom line and your company's success. You may make a great product or provide an outstanding service, but if no one knows about it, your company will never grow and you'll never realize your company's potential.

Fulfillment advertising and fulfillment marketing will remove a burden from your shoulders, especially if you didn't major in marketing. Even though you could hire a marketing and advertising employee, that one person could never accomplish the spectrum of services needed as successfully or efficiently as an entire team of marketing specialists. Whether you accomplish your own advertising fulfillment and marketing fulfillment or you hire out the services, fulfillment will significantly impact your bottom line. So, keep the following in mind as you research the possibilities for marketing fulfillment:

1. Check the reputation of each advertising fulfillment center you encounter for previous and current client satisfaction.

2. Determine your budget to ensure contracting out marketing fulfillment services provides you with the most cost-effective solution.

3. Feel confident in the breadth and depth of reporting and analysis you'll receive from the marketing fulfillment companies you consider hiring.
Hire a marketing and fulfillment company to build your marketing plan
You can't always do it all yourself, and the idea of writing a strategic marketing plan may not appeal to you, but you must create one. Your marketing plan will act as a focal point to drive your efforts to make your company hugely successful. Get marketing fulfillment quotes from companies you believe could help shape your company's future.

Consider marketing and advertising fulfillment services for branding and corporate identity
You want people to recognize your product when they see it. When they think of something they want or need, you want them to think of your name first. Product branding and corporate identity building will satisfy important components of your strategic marketing plan.

Use a marketing fulfillment house to launch your next product
Sometimes you just need a jump start, something to get your customers' juices flowing. Maybe you've developed a new product you want everyone to know about. Marketing and ad fulfillment services can get your name and your product out front with a big splash, and generate a buzz for your company.

Carefully track the effectiveness of your marketing and advertising fulfillment campaign with regard to dollars spent and returns gained, so you make the right budget decisions and can justify a similar or larger marketing budget for next year.