This year, the coronavirus pandemic introduced new challenges for small businesses, which many overcame by implementing new software. There was one type of human resources (HR) software that was especially helpful for small businesses this year: employee monitoring software. 
After careful consideration, we chose Hubstaff as the winner of business.com's HR Bizzy award for being the overall best of the best software of 2020 in the human resources category.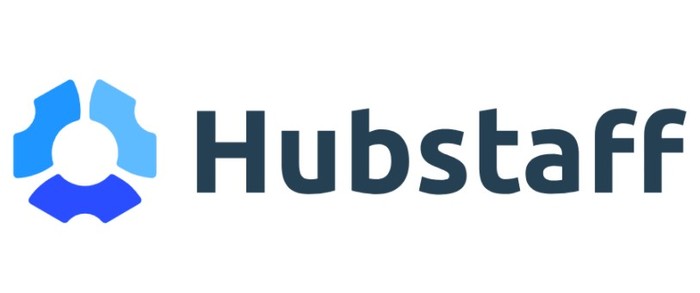 The importance of employee monitoring software in 2020
During the pandemic, small businesses were forced to suddenly transition their in-office staff to a remote workforce. Uprooted employees had to quickly learn how to work from home (which isn't always the most conducive environment for productivity). Managers had to learn how to lead their teams virtually and to track, record, and manage their employees' productivity during work hours.
One type of HR software that many small businesses found especially useful in 2020 was employee monitoring software. Employee monitoring software tracks your employees' online activities, including their web browsing history, which applications they use, mouse and keyboard activity levels, hours worked, and screenshots.
The goal of this software is not to invade your employee's privacy – it is to improve employee productivity and protect your organization from potentially harmful online activity.
Why Hubstaff is the best of the best in 2020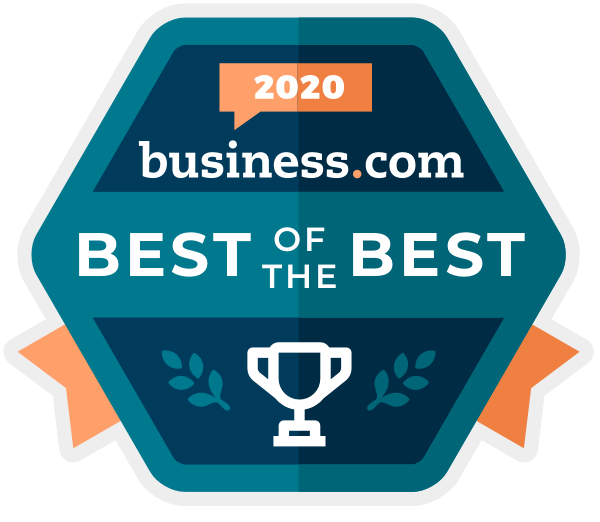 There are several reasons why we selected Hubstaff. The cloud-based software focuses on encouraging team productivity. It's also less invasive than many competing employee monitoring solutions. Here are the five elements that led to our selection of Hubstaff:
Transparency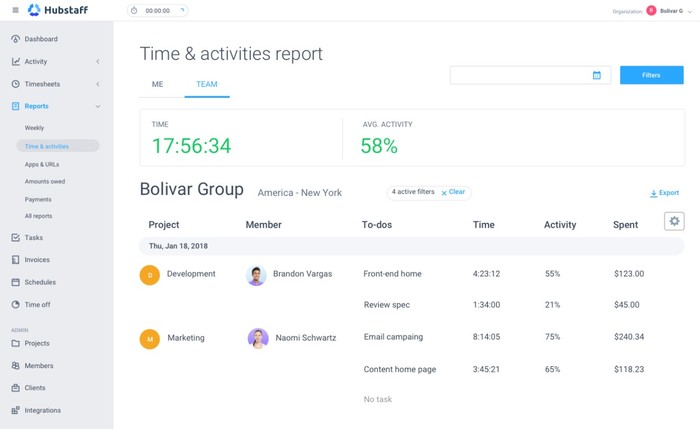 Using employee monitoring software can be a controversial decision. Although many businesses find it useful, some employees view it as an invasion of their privacy.
Hubstaff attempts to remedy this by being transparent. Some employee monitoring programs use methods like keystroke logging to track specific employee behavior and communications; Hubstaff's features focus on employee activity and providing insights into their productivity.
"What sets us apart [from the competition] is a commitment to our guiding principles of transparency, access and control," Jared Brown, the CEO and co-founder of Hubstaff, told business.com. "Hubstaff provides control over and transparency into what data is being gathered. In addition, employees have access to the same data that their employer has."
Customization
The default settings for Hubstaff's tracking solution include employee hours worked, activity levels, screenshots and idle timeout. Employers can decide whether they want to turn on tracking features like app usage, URL visits and GPS location. By controlling what data is gathered, businesses customize monitoring plans that match their needs.
Companies can integrate Hubstaff with more than 40 other business tools.
Intuitive dashboard and reporting capabilities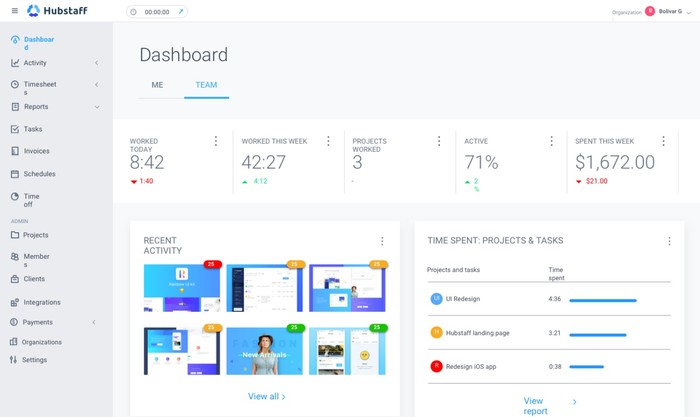 Brown added that Hubstaff's intuitive dashboard and reporting capabilities were indispensable to small businesses during 2020.
"When businesses went remote at the start of the pandemic, they needed a way to keep track of work and know that the right priorities were getting done. That's where Hubstaff came in," said Brown. "The dashboard provides an overview of what's worked on that day, and detailed reports help identify projects at risk of going over budget."
Hubstaff has more than 17 different reports that managers can use to gain insight into their operations, including daily productivity summary emails, which help managers monitor whether important deadlines are being met.
"Hubstaff helps managers see hours worked and work in progress without having to always check-in [with the employee]," said Brown. "Team members can easily track their time and activity, and set reminders so that timesheets are accurate."
Flexibility
Hubstaff understands how important it is for employee monitoring software to be flexible, especially during an unprecedented time like 2020. In addition to flexible features, Hubstaff is flexible in pricing.
There are four employee monitoring software plans available, ranging between $0 and $20 per user, per month. Paid plans come with 14-day free trial and a 60-day money-back guarantee. This gives businesses a risk-free way to test employee monitoring software for their newly remote teams.