If you're like most people, you probably don't look forward to annual performance reviews. Even if you're a great employee with many accomplishments, a performance review can make you feel like you are being judged and critiqued. What's more, the results of these reviews are often tied to promotions, salary increases, and future projects and goals – all of which can make employees feel anxious.
Although performance reviews require much preparation on the manager's part, it's important for employees to prepare for them as well. How you prepare for and conduct your annual performance review can be the difference between career progression and stagnation.
Although performance reviews should be conducted every three to six months, XpertHR's Performance Appraisals Survey found that 63% of employers only conduct formal performance reviews once a year. This means that annual performance reviews hold a lot of weight for employees.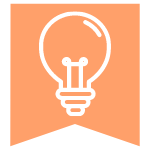 Tip: In addition to your annual reviews, see if you can regularly engage in informal feedback and participate in frequent one-on-ones with your manager.
Common mistakes employees make during year-end performance reviews
When we spoke with Maureen Hoersten, chief operating officer at staffing and recruiting firm LaSalle Network, she shared the top five mistakes that employees make in the annual review process:
1. They don't ask the right questions.
Many employees forget that a performance review is a two-way conversation, and so they fail to prepare the right questions to get the most out of the discussion. This can lead to them asking the wrong questions, or not asking any questions at all.
Solution: Come prepared with a list of questions that you want to ask your manager – and that doesn't include "can I get a promotion?" Instead, ask specific questions like these:
Here are what I view as my strengths and my weaknesses; do you agree or disagree?
Here's how I think I can improve; do you have other suggestions?
How do you feel I am collaborating with my co-workers?
What is something you feel I excelled in?
What was something I struggled with or failed at, and what could I have done better?
This may bring up constructive feedback, and that's OK. We all need to want to hear the "bad," because that's what helps us grow. The key is not to get defensive when receiving feedback, because that reaction doesn't allow us to fully understand what we need to do to get better.
2. They don't prepare their goals and accomplishments beforehand.
Managers aren't the only ones responsible for preparing for a performance review. However, many employees fail to come prepared with their goals and accomplishments in hand.
Solution: Preparation is key to a successful performance review, especially if you're angling for a promotion or raise. Share how your future goals will help to achieve the company's goals. For instance, if the company's goal is to reach $100 million in revenue by the end of next year, how will the work you're doing help it achieve that? Also discuss your previous accomplishments and how they contributed to the company goals. If you don't know any of the company goals, ask!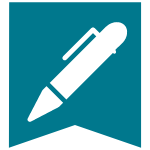 Bottom Line: Employees who strategically establish performance goals that align with their professional development goals are in the best position to succeed.
3. They don't give managers feedback.
Some employees view a performance review solely as a discussion about their own performance, instead of a comprehensive discussion about how their manager can better support them too. This narrow view doesn't help anyone, and it can stagnate growth and development.
Solution: Be open and honest during your review. If you're not getting a certain thing that could help you grow, like more one-on-one time with your manager or different resources, share that. If you don't like how your manager communicates with you, talk about it. If you aren't happy, say so. Reviews should be a two-way conversation, so don't be afraid to give feedback. However, don't just bring up the issue – propose solutions.
4. They don't roleplay beforehand.
Roleplaying can be awkward, but it's an effective way to prepare for uncomfortable or anxious situations. If you don't roleplay before a performance review, you might end up in a conversation with you manager that you are unprepared for. 
Solution: If you plan to bring up a topic that is hard for you to address, roleplay that conversation beforehand, whether it's with family, friends, or a co-worker you trust. Practice responses from all angles; pessimism isn't a bad thing in this case. Consider all possible responses – good responses, bad responses and no response. 
5. They don't follow up.
A performance review is only as effective as the steps you take afterward. Many employees lay out steps they want to take for improvement during their review, but they soon become distracted with work and fail to follow through on the next steps. This behavior can lead to revisiting the same conversations at each review, with little to no progress to show for it.
Solution: After each review, send your manager an email recapping the conversation and any next steps you discussed. Also, if your manager suggests that you start doing something, whether it's getting to know other employees or reading a monthly industry report, execute a plan to do so. More often than not, it's something that will help you grow and develop as opposed to busywork. Then share what you have been doing, whether in regular recaps or informal discussions.
The importance of effective year-end performance reviews
Performance reviews are important for the employer, the manager and the employee for several reasons.
Goal alignment: Performance appraisals are a great time to ensure the goals of all parties are aligned. This could be from the organizational level all the way down to the individual employee level. It can help you reassess your goals and evaluate how you fit in with the company's overall mission.
Professional growth: An effective performance process helps set the tone (and path) for your professional growth. Performance reviews are a prime opportunity to identify what you can improve upon, and then create a performance improvement plan if needed. This gives you clear insights and opportunities to make those improvements. However, the follow-up step is critical for achieving this. If you don't follow up with your manager until the next year's performance review, you won't know if you're on the right path, and your manager won't see the progress you're making. Remember, managers are busy doing their own jobs and don't notice everything you do.
Career development: Since annual reviews are often tied to promotions and compensation increases, they are integral to career development. They can really make a difference in how your manager perceives you and what your permanent record says about you. Did you know that when you apply for internal transfers (either lateral or promotions) that the hiring manager often checks your performance reviews from previous years? If yours is top-notch, that will help your career progress.
Instead of dreading annual reviews, prepare as Hoersten suggests and use them as an opportunity for growth. These ideas work for people at all levels, whether you're the shelf stocker at the local grocery store or the senior vice president of a tech company. It's your opportunity, so take advantage of it.
Suzanne Lucas contributed to the writing and reporting in this article. Source interviews were conducted for a previous version of this article.