After relocating, updating your store's address on Google and Yelp is essential. Having inaccurate addresses or phone numbers listed on broadly consulted websites makes your business look unprofessional and unsuccessful. If you're planning to move and want your new address reflected on Google and Yelp, here's how to do it.
How do you get Google to change your business address?
For Google to change your business address, you'll need to register for a Google My Business account. To do so, visit the Google My Business landing page. From there, you can search for your business's Google My Business listing and verify your business.
If the listing for your business (or businesses, if you own more than one; you can use the same Google My Business account for many businesses) doesn't appear, you can create a new one. Additionally, if your business has no single address but instead operates in a given service area, you can list that instead.
After you link your business to your Google My Business account and enter your business's phone number, website URL and hours of operation, you'll need to verify your business. Follow the instructions here to do so. Then, once your business is verified, you can change your business address.
How do I use Google My Business to change my business address?
Google My Business makes it simple to change the address of your business yourself. Just follow the steps below to change your business's address on Google My Business.
Sign in to Google My Business.
Select your current business location and click Manage Location.
Click the Info button at the top of the page.
Click the edit button. (It looks like a small pencil.) Here you can update your business address as well as your business hours, phone number and email contact information.
Click Apply. Google will attempt to pinpoint your business's new address automatically, but if the address cannot be located, you can drag the marker on the map to your new business site.
Click OK. Note: Don't worry if the changes aren't reflected instantly. Google has an internal verification process for business changes, so it may take a few days for your change to go live.
Once your request goes through internal verification, your updated business address will appear on Google Maps.
How do I remove my business address from Google?
If you want to remove an accurate business address from your Google My Business profile, you can do so from the info section of the menu on the left when you sign into your Google My Business account.
After clicking on Info, click Close or remove this listing, and then complete the remaining removal prompts. You can remove several locations at once by selecting the locations from your Google My Business list of locations and choosing Actions, and then choosing Remove locations.
To remove an inaccurate business address, sign into your Google My Business profile. Simply load the inaccurate listing on Google Maps, then click Suggest an edit, then choose Place is permanently closed or has never existed. Provide the appropriate reason, then click submit. Google will verify this request, during which time someone on the review team staff may contact you with additional questions.
What can I do to maximize engagement with my Google My Business listing?
For your Google My Business listing to effectively reach consumers through a local search, you'll need to put in extra work to maximize your SEO. The first and most crucial step is to fill out all the fields that Google My Business requests. If you don't, any Google Maps users looking at your listing can edit your information, potentially leading to inaccurate info.
You can also use the Google My Business Posts tool to add more engagement opportunities to your listing. Creating a post with high-quality photos and information about upcoming events, sales or new products can help to drive engagement with your business profile. You can also offer Google Maps users the ability to message your business, book appointments with your business and publicly answer questions that users ask.
Even more important than these tools are reviews, photos, services listings and business descriptions. Whereas Yelp discourages businesses from seeking reviews from customers, Google My Business encourages business owners to ethically request positive reviews from satisfied customers. You can easily encourage customers to leave reviews using the direct review link tool. Then when you receive positive reviews, respond to them gratefully and enthusiastically.
You can also add photos and videos to your business profile. When you upload your own media, Google will display it in the By Owner tab of your photo and video section, whereas user generated content will appear in the Customer tab. To top off your Google My Business profile, you can create an itemized list of your services (or, if your business is a restaurant, add your menu items) and add a 750-character description of your business.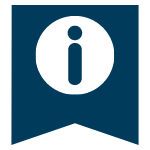 FYI: To maximize your listing, fill out all of the Google My Business fields thoroughly and accurately and be sure to add photos, descriptions, and gather positive reviews. 
How do you get Yelp to change your business address?
Changing your business's address on Yelp is trickier than it is on Google. Here's the process.
Go to Yelp and select your business.
Click Edit.
Click Yes to answer if you're the business owner.
Check the box that reads, "Business Closed or Moved."
Look for the Additional Context field. Yelp has strict internal standards for what constitutes substantial business changes. Anything that "dramatically changes the nature and customer experience of [a] business" is considered a substantial change by Yelp. You must explain under Additional Context why your business move is happening and how it will or won't change the customer experience.
If Yelp determines that your move will not impact customer experience in a significant way, it will approve your change of address. If Yelp considers the move to be a "substantial business change," you will need to create a new business listing, and a banner will be placed on your original business page to explain the move.
Click Submit.
How do I remove my business address from Yelp?
Yelp does let you remove business addresses. According to a page on its website, Yelp believes that business addresses are a matter of public record, so the platform considers it vital that consumers have all information available about a business so they can share information about, and give feedback on, businesses in their area.
There is one exception to this rule. If you want to remove your business address from Yelp because your business is permanently closed, you can report a permanently closed business to Yelp from this page. Even if Yelp acknowledges this permanent closure, your business may still appear in a local search so that Yelp users know your business has closed. Although this feature may at first sound frustrating, the remaining listing will still display all the positive reviews your business received, which can help Yelp users to go to your new business.
How do I maximize engagement with my Yelp Business listing?
Similar to Google My Business, you can upload high-quality photos to your Yelp Business listing to best represent your business. You can also respond directly to customer reviews, whether via commenting gratefully on positive reviews or directly messaging reviewers (though if you're privately messaging somebody about a negative review, be kind in your interactions, even if their review was exceedingly harsh).
With Yelp Business, you also gain access to analytics that track traffic to your Yelp page. You can see when Yelp users have called your business, pulled up directions to your business address or visited your website. Yelp Business offers additional tools that relate the customer leads your Yelp Business page generates to your theoretical new revenue per customer. You can use all these analytics in combination with the above photo and review practices to maximize engagement with your Yelp Business listing.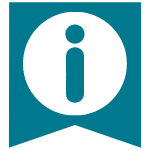 Did you know? To take advantage of Yelp, upload high-quality photos, respond directly to both positive and negative customer reviews, and keep a close tab on Yelp analytics for key insights into your traffic and activity. 
Bottom line
Changing your address online takes a little time and effort, but it's well worth the trouble. Start the process as early as you can, and alert your existing customers to your upcoming move before it happens.
An early start is a surefire way to contend with the regular changes that Google My Business and Yelp make to their platforms and address change processes. If you need to change your business address on Google or Yelp, first read the above information, then go directly to Google My Business and Yelp to see the latest updates on how you can navigate each.
Mona Bushnell contributed to the reporting and writing in this article.