With so many consumers and businesses relying on internet-based technology, direct mail has become an afterthought in small business marketing plans. Email marketing is attractive due to its low cost and immediate impact. In contrast, postage prices continue to rise, and producing, proofing, printing and mailing direct marketing pieces can be time-consuming and costly.
Still, marketers have high hopes for printed direct mail and plan to use it in the coming years. Direct mail still accounts for the majority of local advertising spending in the U.S, with 2022 spending expected to reach more than $40 billion, according to Statista.
What is direct mail marketing?
Direct mail marketing describes the practice of sending paper, or "hard," advertisements through the United States Postal Service (USPS) to a target audience. While direct mail pieces can vary in size, shape and intent, any physical correspondence sent to a business's target audience to persuade them to patronize the business is direct mail marketing.
Direct mail pieces are often postcards or letters with catchy slogans, but today's direct mail practices vary widely. From sending corporate swag or product samples to personalized, handwritten notes, direct mail remains a helpful tool in the marketing mix for small businesses eager to connect with customers and drive a higher ROI.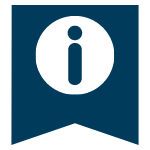 FYI: You don't have to handle a direct mail campaign on your own. The best direct mailing services can bolster your business while taking the hassle out of increasing brand awareness.
What are the benefits of direct mail marketing?
Direct mail marketing offers several benefits for reach, engagement and attention. Specific entities, such as charitable organizations, educational institutions and real estate agencies, often succeed with direct mail marketing. 
Direct mail marketing boosts your reach.
Direct mail affords marketers greater reach, giving them a way to communicate more information than online advertising efforts alone. Direct mail also lets buyers respond to a call to action how and when they want. 
When your marketing strategy integrates print and digital marketing efforts, you create a sound multichannel marketing program that further boosts your business's reach. For example, consider the uptick in direct mail pieces sporting QR codes, social media site URLs and SMS short codes. 
Direct mail marketing improves engagement and attention.
Today's consumers are connected 24/7, with attention spans divided across multiple mediums, including websites, email, mobile apps, texts, TV and radio. Direct mail pieces sent to homes and businesses break through marketing silos and require a dedicated pause to consider compared to the thousands of onscreen messages we receive daily. 
Consider how unaffected you are as a consumer when you receive spam emails: You delete them immediately without a second thought. But you may be less likely to dismiss physical mail because you're not receiving as much these days. Especially during COVID-19, direct mail has helped Americans feel connected – even if it was brand mail. Consumers' increased coupon usage has also driven this mail-attentive behavior.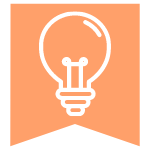 Tip: If you're planning to use direct mail marketing frequently, consider buying or renting a postage meter to track your spending, purchase more postage, and ensure accurate pricing for your postage.
Cost of direct mail vs. email
Let's compare the cost of 10,000 direct mailings to one email sent to a list of 10,000 people:
 

Direct mail cost

Email cost

Design and production

About $925

Assuming 4 hours of work and revisions 

About $300

Assuming 2 hours of work and revisions 

Printing and addressing

$600

$60 to $1,000

Mailing

$5,800

$100
Direct mail vs. email cost breakdowns
Design and production: Software and the cost of a designer's time, whether in-house or freelance, dictate design and production costs. To come to the above expenses, assume the freelance designer costs $100 per hour. The direct mail design software costs around $525, while the email marketing software costs about $100 per month. The calculation affords more time for the direct mail piece because the best email marketing software has templates to facilitate layouts and design.
Printing and addressing: Direct mail printing costs vary widely depending on size, color, paper type, mailing list size and printers' prices. You can find quotes online for $600 for a standard postcard with color on one side; however, working with a local printer may cost more, and this quote doesn't include variable processing costs. On the other hand, email marketing doesn't incur printing costs, but you may need to pay for an email list. Expect a cost to acquire a targeted email list of 10,000 email addresses. Costs would be lower if the business built an email list of 10,000 prospects over time.
Mailing: The cost of direct mail includes postage, which, at its base, costs 58 cents. However, USPS and other carriers often offer bulk mail discounts. Email marketing doesn't have a mailing cost; usually, the software offers pricing tiers depending on the number of emails sent in a certain time frame or based on the number of subscribers on a business's list. A threshold of 10,000 is usually in the middle of email marketing companies' pricing ranges.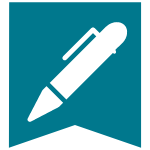 Bottom Line: Though it remains more expensive, recipients notice well-constructed direct mail campaigns, improving your marketing ROI. Pairing direct mail with a digital aspect, such as a QR code or website URL, affords you the best of both worlds.
Best industries for direct mail marketing
Some industries benefit more from direct mail marketing than others based on campaign goals, target audiences and other factors. Nonprofits and charitable organizations, educational institutions, real estate agencies, and some B2B industries, such as marketing and hospitality, tend to benefit from direct mail marketing. In every industry, leveraging omnichannel marketing (combining direct mail and digital marketing strategies) keeps a brand top of mind.
Charities: Charitable organizations that engage in direct mail marketing can remove friction from the donation or volunteer process by sending requests to their mailing lists as a physical reminder of the charity and offering virtual ways to give or donate.
Educational institutions: Institutions of higher learning such as colleges and universities may see a significant increase in applications after a targeted direct mail campaign.
Real estate agencies: Similarly, real estate agencies may see an uptick in potential buyers by sending personalized direct mail to a target demographic.
B2B businesses: B2B businesses may find the most success sending samples to potential partner vendors. Offering a free trial of a product or service without prompting – and demonstrating how it solves a problem – can help successfully convert leads.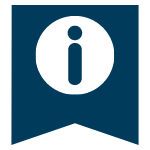 FYI: Aside from direct mail marketing, offline marketing tactics include billboards, telemarketing, cable and broadcast TV ads, and coupon mailers.
Best times to use direct mail marketing
Seasonality remains vital to the success of direct mail marketing campaigns. 
Businesses should stay aware of holiday seasons. Unless its direct mail campaign is unique, thoughtful and persuasive enough to stand out from the competition, a business risks its message getting lost in the crowd.
Depending on the industry, the performance of direct mail campaigns varies throughout the year. A B2C office supply store may find better ROI in August than November if it's sending a promotion for school supplies. A lawn care services company based in the Northeast may have a cyclical direct mail schedule, sending information to regional homes in late fall about snow plowing services, in late summer for leaf raking, in late winter about re-sodding or irrigation work, and in summer for general maintenance.
To boost seasonal sales with direct marketing, stand out using personalized postcards, and direct customers to your social media accounts to increase your reach.