Display ads have no direct effect on search engine optimization, but running display ads can still increase valuable organic search traffic to your company's website. How exactly? We're breaking down the impact of display ads and how businesses can maximize their return on investment.
What are display ads?
Display ads are advertisements on the internet that contain still or moving images. You see them mostly on social media feeds, newspaper and magazine sites and blogs. There are 10 types of display ads.
Banner display ads/static ads: Still images that are often a composite of a photograph, graphics and text with a call-to-action button
Video ads: Videos (normally MP4, .mov or .wmv files) containing a link to a brand's website or landing page; most often seen on social media sites and YouTube
Animated ads: Moving GIF and HTML5 visuals but not standard video
Interstitial display ads: Shown before the page a user wants to visit is displayed, usually taking up the full screen
Rich media ads: Still images or video footage with clickable elements like an inquiry form.
Expandable ads: Ads that take up a larger portion of the screen when clicked on and often require a second click to take a searcher through to a brand's website.
Lightbox ads: A form of expandable ads that display online catalogs of related products and services in a carousel
Interactive ads: More immersive ads typically featuring gamification and two-way interactivity designed to promote deeper engagement with a potential customer
360o ads: Often used by fashion and automotive manufacturers to allow inspection of a product from all angles prior to clicking through to a website
Native ads: Ads presented as if they were links to articles on the same website – for example, the Taboola links at the bottom of news articles on the USA Today website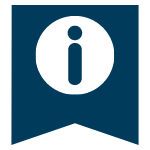 FYI: Organic search results are the links shown on search engine results pages. The ads that appear on Google's search engine above the organic results are not display ads – they're called text ads.
You can target display ads to be seen by particular demographics based on age, gender, parental status, household income, education levels and more. The depth of targeting depends on the social media or advertising platform you use to book display ads. You can also show display ads to people who have visited your site before with retargeting campaigns. You can create different advertisements for users depending on whether they previously clicked on a display ad of yours, which products they looked at and whether they left an abandoned shopping cart.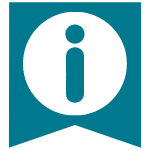 Did you know? In addition to retargeting, email marketing is also a great way to reduce shopping cart abandonment and increase sales for an e-commerce business.
What types of searches do display ad campaigns increase?
Deploying display ad campaigns can change a user's search behavior. After seeing a display ad, they may be more likely to look up more information about your company. The types of searches that see the greatest increase during and after a display ad campaign are branded search queries and transactional search queries.
Branded Search Queries use a company's name when searching; for example, "Audi," "Audi A5," "Audi SUVs," etc.
Transactional Search Queries are often combined with keywords like "order," "shop," "finance," "purchase," "buy" and so on, followed by the brand name and sometimes a particular product. An example would be "Audi A5 finance."
These so-called "bottom of the sales funnel" searches are very valuable as they're used most by consumers who are at or very close to the point of purchase.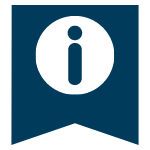 FYI: Not every click-through to a brand's website from a display ad will result in a sale or lead, but over time, a well-optimized ad campaign should pay off.
How do display ads impact search?
Why people search for businesses after they've seen their display ads can be explained by the marketing concept of touchpoints. A marketing touchpoint is an incidence of exposure to your brand. It could be a potential customer seeing a display ad, reading a blog post, reading a review, visiting your social media accounts, getting an email, etc.
Each touchpoint a consumer has with your company builds further trust in your brand, which is important because lack of trust is often a deal-breaker. Touchpoints also increase a person's understanding of what your product does and whether it can solve their problem, satisfy their want or help them overcome a challenge.
Repeated exposure, which can occur through display ads, is also likely to make your brand top of mind when a person is thinking about a future purchase. As a result, consumers use branded and transactional search queries to find the information they need to make a decision.
How can businesses maximize ROI on display ads?
To increase your return on investment (ROI) for display ads and related organic brand and transactional searches, consider the following tips.
Outsource to an expert. Ad executives have a much greater knowledge of the multiple display networks your business can appear on and the suitability of their demographics to your products and services. Most charge a 10% fee on top of the monthly ad budget you set, but their knowledge is likely to save you time and money.
Use better demographic targeting. Stop spending money targeting consumers whose interest levels in your product or service are likely low. Instead, spend money reaching the people and companies with a real need for what you sell. You can use customer analytics to understand your target audience better and design your ad campaigns accordingly.
Invest in display ad retargeting. Booking a retargeting campaign can decrease your cost per action while generating an ROI much higher than standard display ads.
Try native advertising. Native ads generate higher click-through rates than standard display ads. Plus, your business benefits from the trust consumers have in the big brand news and information sites native ads appear on.
Engage with video. In a study comparing video and image ads on Facebook, Biteable found that video can drive up to 480% more click-throughs than static display ads. Learn more about how video can grow your brand.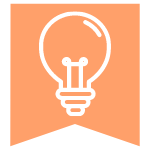 Tip: With all display ad campaigns, make sure you target just those consumers and business decision-makers most likely to be interested in what you're selling. Aim for profit from the campaign alone and treat the boost in organic visits to your site as a bonus to maximize overall profit.
What other kinds of digital advertising should businesses consider?
The best marketing plans are the ones that are well-rounded and rely on a combination of strategies to draw attention. Other digital advertising options that drive traffic to your site include the following.
Social media marketing. Use a social media marketing campaign to find new followers and keep them up to date with your company's latest news and newest products.
Search engine optimization. Make your website more findable by investing in quality content and earning backlinks from authoritative sites. The best SEO tools can help with this.
Keyword search. Bid on keywords specific to your line of business so your text ads are seen first by people searching for your products and services.
Digital PR. Get featured regularly in newspaper, magazine and popular blog sites. Take your business to multiple relevant new audiences and win valuable backlinks at the same time.
Email marketing. Use email marketing to promote offers to existing customers. [Read related article: The Best Email Marketing Services]
Erica Bell contributed to the writing and reporting in this article.