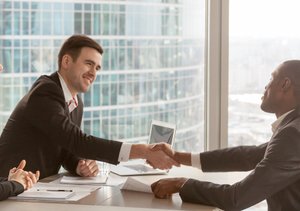 Time management is challenging for most.It's a particularly challenging and important aspect of an effective customer success team.This post covers some of the methods I teach and employ to deal with a hectic work schedule.
Time management is a challenge that members of a Customer Success Team face on a daily basis. Services consultants are generally managing multiple implementations, with their project management peers owning even more.Support has a constant stream of incoming requests that require prioritization and escalation.Education has a lot on their plate, but they typically have a well laid out schedule.Probably the biggest time juggling occurs with the Account Managers.Typically these individuals are responsible for anywhere from dozens to hundreds of accounts.Even with account segmentation, there is still a lot of time juggling going on with both planned and unplanned customer touches being conducted via email, phone, and face-to-face.
Below you'll find some techniques that should take some of the craziness out of your day-to-day time management.The assumption here is that you use some sort of calendaring and/or task management application to plan and track your tasks and schedule:
Plan Your Day In Advance - This is an underrated productivity tip.Take some time to review your next day's schedule.Mornings are unpredictable; it's easy to be derailed and end up finding yourself putting out fires all day long.That's why you want to plan the night before.When things seem out of control you can always circle back to your original plan and get back on track focusing on those things that are most important.
Additionally, planning the night before is ideal because:
You have the most clarity: You've left behind issues of the day and are in a more relaxed state away from the office.
You'll end up sleeping better: Given a chance to plan your following day will close any gaps in your head and give you less to worry about.
Your mind may help solve problems: Studies have shown that sleep has been found to improve our abilities to come up with creative solutions to problems. Dr. Jeffery Ellenbogen, Director of the Sleeping Brain Lab and Assistant Professor of Neurology at Johns Hopkins University, conducted research at Harvard which indicates that if an incubation period (the time you "walked away" from the problem before facing it again) includes sleep, people are 33% more likely to infer connections among distantly related ideas.Net "net", there is some science behind "sleeping on it."
You wake up with a purpose: You'll find that you wake up the next day with a plan and purpose.How much more comfortable and confident are you going to be facing your day the next morning knowing what you've got planned?
Block Out Time - Blocking out recurring periods of your daily schedule to focus on specific activities will help keep you grounded.For example, setting aside blocks of time to focus just on customer outreach; I recommend trying to set aside the first 1/2 of the day Monday, Wednesday and Friday and the second 1/2 of the day Tuesdays and Thursdays just for customer outreach.
Make those standing blocks of time recurring, whether or not you have them filled with specific activities or tasks.That way, others who have access to your schedule will be less likely to try and schedule meetings over them.Adjust them on a day by day basis and fill those blocks of time in with specific activities. Of course you are typically working around a customer schedule so the other open blocks of time leave some amount of flexibility.
This is a good methodology to follow.It will provide you with some structure to your day/week.But as with any good methodology, you need to allow for some flexibility.Remember that any activity or conversation that's important to the successful completion of your objectives should have time assigned to it.
Know Your Objectives - While it seems blatantly obvious, it is missed quite often in daily practice. Just as it is important for the sales and success team to have a prep call before that first customer hand-off meeting, it's important to take 5 minutes before each call or task to decide what result you want to obtain for that activity; be it solving a problem, understanding a customer's current situation, or addressing a functional deficiency with your product team. This practice will help you understand what success looks like before you begin and keep you focused on the objectives throughout the activity.
Put Up The Do Not Disturb Sign - When you have to get things done it's okay to ask to not be interrupted.Put up the "Do Not Disturb" sign.Try practicing not answering the phone every time it rings (that's what voicemail is for).It's okay to not immediately respond to emails.Unless you have a contractual service level agreement that dictates immediate response to inquiries, you'll be okay.
Don't Expect To Finish It All - There is a good chance you are not going to get everything done that's on your schedule.Understanding the priorities are important.Pareto's rule comes into effect here.There is a good chance that 20% of your activities are going to produce 80% of your results.That's not to say that you should ignore the other 80%.The key is understanding the importance of the 20% that takes precedent over everything else.
Coming full circle on this post, part of planning your day in advance includes having at least a mental list of the items on your schedule that are most important to achieve.You could go as far as assigning a weighting (number or letter) or a particular color scheme to the items on your schedule if you need to keep everything straight.
It's also important to not only know what those priority items are, but also have the fortitude to say no to the other things that pop up.As Covey so eloquently put it:
You have to decide what your highest priorities are and have the courage - pleasantly, smilingly, nonapologetically - to say no' to other things. And the way to do that is by having a bigger yes' burning inside. The enemy of the best' is often the good. Steven Covey
Stop Booking Back-To-Back Meetings - My final suggestion addresses one of my pet peeves: the back-to-back meeting paradox.You are not judged on your ability to manage a back-to-back meeting schedule.It's just not healthy nor is it productive; if anything it is unproductive.It's not sustainable as your mind needs a breather between switching from one task or call to another.Studies have shown that having too many meetings and spending too much time in meetings per day has a negative effect on the individual.You also risk being late to your next meeting and affecting others schedules including those of your customers.
Google Calendar has a great feature called "Speedy Meetings" in Calendar Settingsunder the Default Event Duration section.30 minute meetings are scheduled to end in 25.60 minute meetings are scheduled to end in 50.It's a nice feature, but more important is the concept.Give yourself and your mind some breathing room between calls and tasks along with the ramp time you need to be prepared for your next set of objectives.
Hopefully you'll find the suggestions above beneficial. Add them to your daily routine as I have. Any comments, feedback, or personal experiences are encouraged to be shared.