Don't be confused by misconceptions about accepting debit cards.
Card processing is a significant investment for many small businesses, and you might be concerned about accepting debit versus credit cards.
There are several common misconceptions about debit cards, including the costs for processing, minimum charge requirements for debit card use, surcharge legality and running debit cards "as credit." If you take cards at your business, take a few minutes to familiarize yourself with costs and rules, and train your staff on appropriate policies or best practices.  
A Debit Card is Always a Debit Card
For the purposes of accepting cards, a debit card is always a debit card, even when it's "run as credit." This phrase is misleading: Cardholders can authorize debit card purchases using either a PIN or their signature. Transactions authorized with a PIN process on a PIN debit network, while transactions authorized with a signature process on a credit card network. Running "as credit" literally means running "on credit" – that is, "on the credit card network."
It's easiest to think of a debit card as an entirely different form of payment, one that is subject to debit card rules and regulations — not credit card rules. Regulations regarding credit cards often list exclusions for debit cards, so you can't assume that a rule for credit cards applies to debit cards.
Minimums on Debit Cards
One point of confusion in differences between credit/debit card regulations comes in the form of minimum purchase amount. Prohibited by the credit card brands until 2010, when the Durbin Amendment (part of the larger Dodd-Frank Wall Street Reform and Consumer Protection Act) passed, minimums let businesses set a floor on how much a consumer must spend in order to use a credit card. The Durbin Amendment allowed businesses to impose a minimum of up to $10 (set by the Federal Reserve) for credit card purchases, but did not allow for minimums on debit card purchases. 
Occasionally, businesses confused about the difference will post signs stating a minimum of X dollars on all card purchases, credit and debit. Per merchant agreements, debit minimums aren't allowed and businesses attempting to impose a minimum on debit card purchases could find themselves reported to the card brands.
A Note on Surcharging
While 41 states currently permit surcharging credit cards, businesses cannot surcharge debit cards, even if the card is run "as credit." Visa explicitly spells it out in their FAQ for merchants:
Q: Can I assess a surcharge on debit card transactions for which the cardholder using a debit card chooses "credit" on the point of sale terminal?
A: No. The ability to surcharge only applies to purchases made with a credit card, and only under certain conditions.
Source: usa.visa.com
If you're considering surcharging cards at your business, remember you can only surcharge credit cards. 
Cost to Process Debit Cards
Many businesses mistakenly believe that there is no cost to process debit cards, or that processors will only charge a flat fee. The fact that some processing companies claim to offer 0 percent debit transactions and neglect to mention that there are additional wholesale processing costs doesn't help this misconception.
So what's the real story?
Debit cards are usually less expensive to process than credit cards, and a processor might only charge a flat fee for their markup. However, debit cards are subject to interchange or PIN debit network fees and within the category of debit cards, the cheapest authorization method varies depending on a couple of factors, including card type (regulated vs. unregulated) and transaction size.
Regulated debit cards (debit cards issued by banks with $10 billion or more in assets) were capped by the Durbin Amendment, and generally cost the same whether a customer authorizes the purchase with PIN or signature. However, for any card issued by a smaller bank, the costs vary depending on authorization method. PIN debit card transactions are the least expensive for larger purchase amounts. Signature debit card transactions are the least expensive for smaller purchase amounts.
The reason that authorization methods affect cost has to do with how the transaction is routed — whether it processes on a debit network (for PIN) or a credit network (for signature). Each purchase incurs a percentage fee and a transaction fee, with PIN debit having higher transaction fees and lower percentage fees, while signature debit is the opposite.
The actual fee for PIN debit transactions varies depending on the network (see the PIN Debit network fees) while the fee for signature debit transactions will follow the card brand's interchange schedule. For example, your processor will charge you for a Visa debit card authorized with a signature according to Visa's debit interchange schedule, not a PIN debit fee schedule.
Optimizing for Your Business
When considering PIN debit vs. signature debit, think about your average transaction size and give your customers easy options. For example, if your business makes larger sales and would benefit from more customers entering their PIN, consider a permanent customer-facing PIN pad as opposed to handing over a countertop credit card terminal.
Whether your customers prefer signature or PIN, debit cards are a common method for payments in a variety of industries. In order to take advantage of the lowest cost options, be sure you know which methods are best for your business and make it easy for customers to choose that option by having convenient equipment.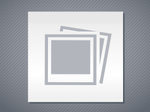 Best Low Volume Processor - PayPal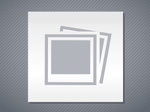 Retail Credit Card Processors - First Data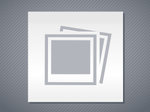 Lowest Processing Fees - Square
Photo credit: LDprod/Shutterstock