How to create an employee work schedule
When you're creating a work schedule for employees, here are some best practices to consider:
Defining your scheduling needs
Evaluating staffing levels
Considering compressed schedules
Determining who wants extra shifts
Following local regulations
Publishing schedules early
Communicating the schedule
Preparing for changes
Allowing employees to adjust their schedules
1. Define your scheduling needs.
Christine Macdonald, director of management and HR at The Hub Events, explained that before you begin assigning shifts to your employees, you should figure out what your scheduling needs are.
"To effectively manage your employee's schedules, you must first know your business," Macdonald said. "Your schedule needs to fit your business, so finding out what hours, days, and months are the busiest for your business will allow you to ensure coverage."
Determine your busiest times of day by looking at sales data from your store's POS system. Pay special attention to weekends, evenings and holidays. Plan ahead and develop a clear and enforceable employee attendance policy in anticipation of times when you'll need additional coverage.
If you find you have more customers on Saturday evenings, for example, ensure you'll have an adequate amount of shifts available to cover the evening shift and prepare for the rush.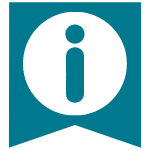 Did you know? Other important POS retail reports include employee reports, which can reveal your top salespeople, and inventory reports, which help track items.
2. Evaluate staffing levels and availability.
An employee's availability can change from one week to the next, making a definitive schedule difficult to implement. This is why it's important to communicate with your employees from the start and determine their availability during the hiring process.
Check in with your staff periodically to ensure their availability hasn't changed. A scheduling app is a valuable tool in these situations. Depending on the app, employees can easily input their availability weekly or choose their schedule by selecting open shifts within the app.
"First and foremost, leverage the full capabilities of the company's timekeeping capability," said Brenda Neckvatal, HR professional and bestselling author. "By teaching your team how to request time off electronically with a defined amount of notice … managers [can] balance and allocate resources for projects and meet productivity expectations."
3. Consider using compressed work schedules.
Compressed work schedules are when employees work a 35- to 40-hour workweek within fewer days than a traditional work schedule. A compressed work schedule is more attractive to employees because they have more days off, said Heather Whitney, HR coach at Paychex.
"While it's a longer day, the employee will always have a three-day weekend or half-day on Fridays, based on what compressed workweek the employer chooses," Whitney said.
While employees may prefer a compressed work schedule, there are some drawbacks to this method, including potentially reduced employee productivity.
"Some employees lose productivity over the course of longer shifts," said Matt Erhard, managing partner at recruiting firm Summit Search Group. "This isn't true of everyone, and some are able to maintain consistently strong work for an entire 10-hour shift. It all comes down to knowing your team, their work style, and the type of work they do when you're deciding whether compressed schedules can work for your team."
4. Take note of who wants extra shifts.
While it's important to know when employees aren't able to work certain shifts, it's just as crucial to keep track of employees who are available to work extra shifts outside their regular schedule. These employees may jump at the chance to earn extra money to combat financial hardships or build up savings.
Knowing when employees can take on extra shifts will assist you if you need to make last-minute changes to the schedule or need extra help during a busy season.
5. Follow local rules and regulations.
Each state and some local governments have different requirements for creating a fair and efficient schedule for your employees. Certain federal, state and local laws outline various employee rights, such as meal times, breaks and paid holidays. These regulations can significantly affect your schedule if you don't account for them before scheduling.
Additionally, if you use compressed schedules, you must adhere to your state's laws regarding overtime, said Whitney. For instance, "[California] requires employers to go through a long process that involves a vote and reporting that alternative work schedule. California also has specific overtime laws for compressed workweeks."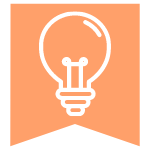 Tip: If you're unsure of the labor laws in your state, including overtime pay laws, consult an experienced labor attorney or HR firm.
6. Publish your schedule early.
Post your employee schedule as soon as possible so your employees can plan ahead. Knowing their shifts early on will allow them to make accommodations, arrange child care or switch shifts if needed. In turn, making the schedule available early decreases the likelihood of missed shifts or gaps in coverage, because you'll have buffer room to make adjustments.
"Employers should keep in mind that, based on industry and state, some may have to provide the schedule a certain amount of time in advance to the employees," Whitney said. "They should release it at least a week before or on an expected day for employees to plan accordingly."
7. Communicate your scheduling rationale.
If you're scheduling extra shifts during the holiday season or reducing hours due to a decline in business, let your employees know why the schedule is changing for that week. This creates transparency with your employees and keeps them informed about how their schedules will be impacted. Many shift workers have multiple jobs to make ends meet, so they require this information to plan accordingly.
8. Prepare for possible changes.
Illnesses, personal emergencies and other situations can happen to your employees at any time. Your business should be prepared to deal with any possible outcome, including missed shifts or even losing an employee. Position your schedule so you have backups in case someone needs a shift covered, and keep recruitment efforts strong to ensure adequate coverage at all times.
9. Allow employees to adjust their schedules.
Employees' schedules can change. Make it easy for them to adjust their schedules with scheduling software. You can even keep track of these adjustments through a shared document, advised Erhard.
"A shared calendar through Google or an internal scheduling system is a great way to keep things organized, and also makes it easy to share with team members so they know who's going to be in the office when," he said. "This is particularly helpful for those who have remote, hybrid, or distributed teams, since team members don't need to be in the office to view it."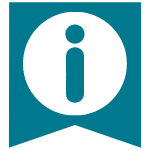 Did you know? The equipment needed to track employee attendance depends on your industry. For example, a construction business will need a mobile clock option, and a retail business will need an onsite timeclock.
How to make an employee schedule in Excel
One of the easiest ways to create an employee schedule is to use Excel. In a few quick steps, you'll have a workable schedule you can print out to post on the break room wall or send electronically to your employees.
Here's how to do that:
Open a new spreadsheet in Excel.
Enter the names of your employees in the x-axis, and leave a space below each one.
Along the y-axis, enter the dates of the schedule you're posting.
Fill in the times the employee will be working on each date. If the employee holds multiple titles or different positions in your business, list those underneath the times.
You can also use scheduling templates within Excel by going to the Available Templates screen and choosing Schedules.
Similarly, you can use cloud-based spreadsheet tools like those in Google Workspace or Office 365 to create, edit and collaborate on spreadsheet documents with your team. A benefit of using cloud-based spreadsheets instead of locally saved or printed spreadsheets is that you can notify employees by email if there's a change to the schedule, said Macdonald.
"For us, nothing is better than a Google Drive," she said. "It's free, it's simple to use and easily accessible by mobile devices and computers. There's no need to make things more complicated than they need to be, which is why this cloud-based spreadsheet is our favorite."
Tools and solutions to create work schedules
Many tools can create work schedules, but an all-in-one time and attendance solution may be the best bet for your business. In addition to managing employee time off and basic clock-in and clock-out functionality, the best time and attendance systems include employee scheduling and shift scheduling to make workforce planning easier.
Here are a few solid options to consider:
OnTheClock
OnTheClock offers a multitude of employee time-tracking and scheduling features in its convenient cross-platform app. It works on a tablet, PC or smartphone to track employee work hours with a timeclock kiosk, web browser or module timeclock app.
Manager tools allow you to leave employee notes or adjust clock-in and clock-out times. The convenient employee self-service portal lets workers view their schedules, check their PTO balances, and request time off.
Read our in-depth review of OnTheClock for more information.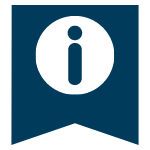 FYI: Not every time and attendance system has built-in employee scheduling tools, so you'll want to compare your options and ensure the solution you invest in comes with everything your business needs.
When I Work
When I Work is software that allows shift-based businesses to set schedules, track time and communicate easily all in one place. When I Work takes the guesswork out of assigning shifts, automatically matching qualified employees with open shifts to alleviate coverage gaps. As a manager, you can approve time-off requests, monitor employee attendance, and assign employee tasks directly on your mobile device. Employees can also switch shifts and chat with coworkers to find coverage.
TimeClick
With TimeClick, you get a secure on-premises database of your employees' personal information, with all the key features of a time and attendance software system. If multiple workers are on the same shift, you can use TimeClick's mass input feature to make bulk changes to schedules. This solution makes it easy to track hours worked, including tracking employee breaks and overtime by person, job or department. You can also manage night shifts and track employee PTO, holidays and vacation time.