Purchasing new equipment for your business can be costly. Many business owners take advantage of equipment financing to lessen the immediate financial burden of purchasing costly equipment. Equipment financing allows you to purchase essential items your business needs without paying thousands of dollars upfront and draining the amount of cash you have on hand.
Borrowers with poor credit can get approved for equipment loans, though it is more difficult. For those with fair or low credit scores, we explain what you can do to put yourself in the best position to secure equipment financing.
What is equipment financing?
Equipment financing is a type of business loan in which the proceeds pay for the cost of a piece of new or used equipment. Financing can be used for several types of equipment, including appliances, vehicles, electronics, machinery and heavy equipment. These loans, however, cannot be used for payroll, real estate or to pay for other expenses. [Looking for financing for your business? Read our reviews of the best small business lenders.]
When you take out an equipment loan, you are typically charged a fixed interest rate and have repayment terms that can last several years. Once the term loan is paid off, you own the equipment. It's similar to financing the purchase of a new car or home.
"Equipment financing is a pretty common need," Melissa Wylie, senior small business writer at LendingTree told business.com. "It's expensive for a lot of business owners to buy the equipment upfront."
Editor's note: Looking for the right loan for your business? Fill out the below questionnaire to have our vendor partners contact you about your needs.
How does equipment financing work with bad credit?
Small business owners with good credit scores won't have problems getting approved for equipment financing. But those with questionable credit may. Most lenders have a credit score threshold to be approved for equipment financing. (This threshold will vary among lenders.)  If you fall below that threshold, it's more difficult and costly to obtain a loan. After all, the interest rate you pay on business loans is based on your credit score.
There are equipment financing lenders who finance borrowers with poor credit. They look at other aspects of the borrower's financial status, such as annual gross sales and how long the company has been in business. With equipment loans, it helps that the loan is collateralized with the piece of equipment. If you default on the loan, the lender gets the collateral.
As you review loan offers from lenders, it's important to pore over the terms before signing the agreement. The fees can vary from among lenders.
"It depends on the finance company you are working with," said Drew Giventer, CEO of Accountable Capital.  "Some companies are less than honorable. You have to read the fine print"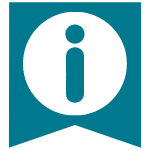 Did you know? Some lenders charge borrowers upfront fees, but many don't. Find an equipment financing company that doesn't add extra charges just because of your credit history.
You can still get equipment financing; it just requires a little more finesse.
Take collateral. When financing the purchase of a piece of equipment, the equipment acts as collateral. If you default on the loan, the lender can seize that equipment. For a small business owner with poor credit, it might require more than that. You might need to offer a piece of real estate or another asset as additional collateral to get approved. (If you aren't able to repay the loan, though, the lender can take both pieces of collateral.)
A 20% down payment is also a common requirement among lenders. If you want to increase your chances of getting approved, offer a down payment of more than 20%. That, combined with the additional collateral, will likely increase your odds of being approved for the loan.
When applying for equipment financing, lenders may require you to submit a business plan. That's particularly true for financing companies that rely on more than your credit score when reviewing your application. Updating and/or enhancing your business plan may make your company more attractive to the lender. It's also prudent to demonstrate strong cash flow. If you can show that you consistently have more money coming in than what is going out, a lender may overlook a bad credit score.
If the recommendations above don't result in approval, it may be time to consider a cosigner, a person who agrees to repay the loan if you fail to make your monthly payments. The lender looks at the cosigner's credit score in addition to your score. Using a cosigner can boost your chance of getting approved and securing better loan terms, such as a lower interest rate.
"It's always a good idea with any type of business financing to shop around to see what you can get from various lenders," said Wylie. "Don't be afraid to turn down an offer you can't afford. You have to be careful about financing. Make sure you get an arrangement that really works for you."
What are the pros and cons of financing equipment with fair credit?
With any type of loan, there are pros and cons. Only you can determine if the benefits you receive from the loan, e.g., the equipment you need, outweighs the drawbacks.
Pros of equipment financing with poor credit
Preserves cash flow. Even if you can afford to purchase the equipment outright, financing it over a period of time can help preserve cash flow. The last thing you want to do is face cash flow shortages because you used a large sum of money to upgrade your equipment.
Fast turnaround time. If you're seeking financing to replace equipment that has failed, time is of the essence. The longer you go without it, the more damage your business may sustain. When financing the purchase of an expensive piece of equipment, don't be unrealistically preoccupied with the worry to save money. If you're able to secure the financing and equipment you need with decent terms and minimal disruption to your business and cash flow, get your hands on the new equipment.


Enhances your credit. If you finance equipment and pay your bill on time each month, there's an opportunity to build a positive credit history, something that doesn't happen if you pay with cash.
Cons of equipment financing
Your credit score may take a hit. Equipment financing can bump up your credit score, but it can also take it down when you miss payments or default on the loan, making it more costly to borrow money in the future.
Negatively impacts finances. If you are financing expensive equipment and can't afford the monthly payments, you and your operations will suffer. Don't take out a loan you can't afford to pay back. 
You could lose more than the equipment. Borrowers with bad credit may be required to provide more collateral that exceeds the value of the equipment being financed. If that's the case and you default on your loan, not only do you lose the equipment, you also lose the collateral you put up.
"If you can't service the debt, don't borrow," said Matt Vannini, president and CEO of Restaurant Accounting Services. "It sounds trite, but it's true."
Vannini recommended creating a budget that accounts for any potential surprises. That can help ensure you can afford to pay back the loan, even in bad times.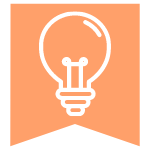 Tip: Just because you're approved for a certain amount, don't borrow more than you can afford. It's OK to turn down equipment financing if the terms aren't appropriate.
Which companies offer equipment financing for poor credit?
Balboa Capital offers small business owners with less than stellar credit access to equipment financing loans. There are no hidden fees, equipment loans are quick to fund, and you may not need to provide collateral. Balboa works with borrowers that other lenders have turned down. To qualify for a Balboa equipment financing loan, which maxes out at $250,000, you must be in business for at least one year, generate an annual revenue in excess of $300,000, and have a decent credit score. For more information on this lender, check out our review of Balboa Capital.
National Business Capital & Services serves small business owners with credit issues. It doesn't charge upfront fees, it offers both secured and unsecured loans, and you have the flexibility to purchase equipment from the vendor of your choice. (Some equipment financing companies have partnerships with manufacturers, which limits your choices.)
eLease provides equipment financing to small and medium-sized businesses regardless of their credit history. eLease considers applicants with all types of credit scores and doesn't have a minimum years in business and annual revenue requirement. However, you must provide a personal guarantee.
Smarter Finance USA is willing to work with applicants who don't have high credit scores. Smarter Finance USA doesn't have a minimum annual revenue requirement and considers startups.