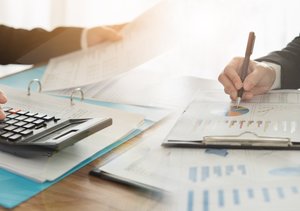 When customers come to your gift basket company to satisfy their corporate or personal gift giving needs, ensure you provide the goods ...
When customers come to your gift basket company to satisfy their corporate or personal gift giving needs, ensure you provide the goods they'll be proud to present. Whether you stock food gift baskets, novelty baskets or everything in between, staying apprised of gift baskets news and trends will help you increase sales with sought-after contents, presentations and sentiments.

Following up-to-date information on the hottest corporate gift basket contents for clients or employees and the latest gift basket looks for holidays and special occasions will keep your sales consistent. Find valuable resources to give your gift basket business a boost and when looking for gift baskets news and trends, try to:

1. Discover and study news articles about gift baskets from a variety of sources like retail store blogs, online newsletters and printed magazines.

2. Participate in an association that caters to gift basket retailers to network with other professionals, uncover innovative marketing ideas and find new wholesale sources for executive gift basket or gourmet gift basket items.

3. Walk the floor of a gift convention or gift basket trade show to talk to manufacturers, find new themed basket ideas and see merchandising strategies in action.
Read industry news stories so you can stock the personal or employee gift basket contents in demand
Gift basket industry professionals, retailers, instructors and manufacturers offer a variety of articles that can help your business be successful. Look for everything from company news, hot color trends, popular gift items and new packaging methods to help you stay one step ahead of the competition.

Join a gift basket association to discuss the trends in corporate gift baskets with other retailers
Find out what other retailers consider the industry's hot trends by participating in a gift basket association where you can network, exchange information on distributors and share helpful business strategies. In addition to newsletters, shows and seminars, some groups also offer online forums where you can chat with industry insiders around the globe.

Visit trade shows to uncover new ideas and suppliers for executive, personal or custom gift baskets
If you need new ways to package the popular coffee gift basket or wine gift basket items, for example, head to an industry trade show to discover the latest wrapping and merchandising ideas first hand. In addition to discovering new gift basket contents and wholesale suppliers, you'll also be able to take business-related classes and discuss the industry with retailers and manufacturers.

If you're unsure how well a new type of gift basket will go over with your clientele, consider creating a sample basket and taking pre-orders to assess the response. You'll be able to order just enough wrapping materials and contents to fill the orders, but still have the option of adding it to your regular lineup if it's a hit. The pre-order strategy is also helpful with seasonal and holiday gift baskets that won't be in demand all year long.