"Where do you see yourself in five years?" Nearly everyone is asked that question at some point, and for most people, it evokes a certain amount of fear. It's often hard to look that far into the future, especially when you're a small business owner.
The sad reality is that most businesses don't survive for five years, so being on the receiving end of this question forces you to confront that reality. But if you want your company to succeed, this is the type of question you need to ask yourself. 
What the 5-years question is and why it's asked
The five-years question started as something hiring managers and HR staffers asked during job interviews. They used this question to get a sense of how the candidate's long-term goals and ambitions lined up with what the company was looking for. Today, the question is also used in creative, casual environments, such as when a celebrity is being interviewed for a magazine profile. An actor, for instance, may discuss where they see their career in five years.
As an entrepreneur or business owner, you may receive this question from business partners, investors and other stakeholders in your company. When people pose this question, they are trying to determine a few things. First, they want to know if you have a long-term vision for yourself and your business. Second, they're trying to figure out if you're adequately planning for the future. Business owners that don't try to anticipate future changes in the marketplace are far less likely to succeed, so this question can be a good gauge of whether or not an entrepreneur is equipped to ensure their company's longevity.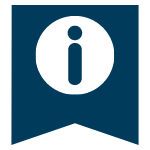 FYI: Are you thinking about starting a company but haven't made the leap yet? Beyond pondering the five-years question, here are 12 steps to take before opening a business.
Why you need a good answer to the 5-years question
If you have stakeholders supporting your business, you must be able to deliver a succinct and thoughtful answer to the five-years question. Your response will give them more confidence in your business and in you as a business owner. A poor answer could make stakeholders question their investment and even pull their funds.
But it's also important that you are able to answer this question for yourself. A long-term vision for your professional life will keep you focused and provide clarity around decision-making. It will also improve the odds that your business will still be around in five years. 
How to answer the 5-years question
Nobody likes being asked where they see themselves in five years, but it's critical to have a good answer. Here are four ways to craft a great response. 
Look at the competition.
Your business can't survive if it can't compete. You should have a solid understanding of the marketplace and the ways it is poised to evolve. First, look around your market. Find the businesses that are thriving and, if you can, the signs of those who failed. What is their niche? How did they set themselves apart? What are you going to do differently?
An analysis of your rivals isn't meant to provide a blueprint to follow exactly (no one likes a copycat, and your competition can't predict the future any better than you can), but it could point you in directions that you might not have uncovered on your own. The point is to force you to think about where you want to be in five years and see what insights you can glean from those around you on how to get there. You can't plot your company's course well without looking at what's around you.
Define your goals.
Countless studies have shown that individuals who take the time to write down their goals are more likely to accomplish them than those who simply think about their goals without committing them to paper. Write out clear objectives for yourself as a business owner and for your company overall. The time spent refining your thoughts on paper versus keeping them in your head can help you streamline your goals and identify the steps necessary to accomplish them. [Related article: Tips for Setting Better Business Goals]
Understanding the distinction between goals and actions is where a lot of entrepreneurs falter. A goal is something you hope to achieve, like becoming profitable within your first year of business. An action is part of your overall plan to reach that goal – like cold-calling at least 50 potential clients a month, for example. When answering the five-years question, you'll want to prove that you don't just have a goal, but a reasonable idea of how you'll get there.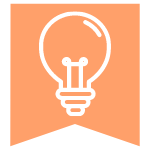 Tip: A business growth plan is the best way to create a concrete revenue road map for your business. Also develop a marketing plan to ensure you have a strategy to capture consumer attention. Both are key to your company's success five years (and longer) down the line.
Determine how to stay on track.
You can have the best of intentions, but your plan for the next five years will fall by the wayside if you can't stay on track. The best way to accomplish your objectives is to combine written goals and actions with some form of regular accountability. You are always accountable to yourself, but having a third party to report to significantly enhances the likelihood you will meet your goals.
When you're asked the five-years question and you begin detailing your vision, you should be ready to explain what's going to keep you focused. Accountability doesn't have to be frightening. You can use friends, mentors, co-workers and family members – all people who would probably be happy to regularly check in on your progress. As long as you are open and honest about your business's growth potential, that extra bit of accountability stokes your inner entrepreneurial fire.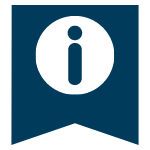 FYI: Goal-setting and tracking tools are a great way to stay motivated without relying on the help of another person.
Acknowledge reality.
Entrepreneurs are optimistic – they tend to believe, or at least hope, their businesses will grow in the years ahead. No one likes to admit there could be serious problems with their company, and someone who is overly positive could miss signs their products are destined for failure. Not to mention, people with big dreams may hesitate to confront the fact that many businesses fail in the first five years. But to effectively answer the five-year question, you have to balance optimism with reality.
No one knows where they will be in five years, so no one is expecting rock-solid predictions or guarantees. Consider what's reasonable and realistic and what isn't. "Where will you be …" isn't intended to make you panic and question your life choices. Rather, it's to spur you to at least sketch a rough image of what you want to achieve within a set time frame. That sketch helps you map out achievable goals punctuated with actionable milestones for which you are accountable.
As your business evolves, you can look back in five years and see whether or not your answer was correct. Then you can objectively measure how your company has fared and evaluate how to answer the five-years question again – this time better than before, thanks to the knowledge you've gained along the way.
Deborah Sweeney contributed to the writing and research in this article.