Maintaining a positive work-life balance is challenging in a digital world where everyone is constantly connected online. This is especially true for entrepreneurs and small business owners weighed down with the relentless responsibilities of keeping their businesses afloat, including budget planning, hiring, business taxes and reducing expenses.
An OECD study found that the United States ranks 29th out of 41 countries in terms of work-life balance, with more than 10% of U.S. employees working 50 hours or more per week. Taking on too much work for an extended period can lead to burnout, disengagement and even failure. Instead, business owners should focus on achieving a work-life balance that meets their needs personally and professionally.
How entrepreneurs can achieve work-life balance
What constitutes work-life balance for one entrepreneur may look different for another. Finding the right work-life balance is something you can achieve over time through trial and error.
Here are five ways to work toward achieving work-life balance as a small business owner.
1. Stop relating stress to work.
We live in a culture that's constantly assuring us that stress is due to work. We "live for the weekend," we strive to conquer that "2:30 feeling," and we try not to "watch the clock."
It sounds so simple, but if you stop thinking about work as, well, work, it can become a place of creativity and fulfillment.
If you dedicate yourself to doing the best you can, you will walk away feeling productive, positive and accomplished – all healthy feelings. Who knew a day at the office could produce so many positive feelings?
2. Take time off (the entrepreneurial way).
Entrepreneurs never really leave their work at the office. They're constantly checking emails to stay on top of things and thinking of ways to improve their business. This level of dedication means most vacations include connecting to a Wi-Fi hotspot and some degree of phone checking.
Taking time off is an excellent way to separate yourself from your business for a couple of days so you can come back inspired with a fresh mind. However, if you can't separate from your business entirely while on vacation, create a schedule and limit your business interactions.
When on vacation, dedicate most of the day to vacationing, but set aside a couple of hours early in the morning before everyone else gets up or before bed at night to respond to emails and take calls. Rather than sporadically checking all day – giving half of your attention to your business and half to enjoying yourself – separate the two to give both your full attention.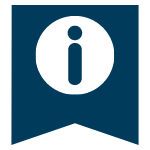 FYI: Prioritizing wellness sets an excellent example for your staff, ultimately benefiting your organization. Create a company culture that supports employee mental health and well-being to prevent employee burnout.
3. Delegate tasks when you can.
Many small business owners get into the habit of doing everything themselves. While this may be necessary initially, it can quickly become overwhelming and lead to burnout.
When your business starts to grow, hire people who can take some of the weight off your shoulders. Employ flexible workers you trust, and delegate tasks that aren't critical to maintaining your company's mission.
For example, hire an accountant to help manage your finances, or bring on an HR professional to help manage everything related to human capital.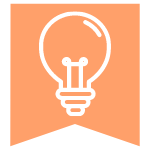 Tip: To ease your workload, research tools to automate specific processes. For example, use email automation for customer service, and automate content marketing tasks like keyword research and proofreading.
4. Set a schedule and routine – and stick to it.
As an entrepreneur, you may feel that you must be ready and available to deal with your business at all times. While this is true to some extent, this constant availability is a recipe for burnout.
For a healthier balance, create a specific schedule and routine that dictates when and where you work. For example, maybe you want to wait until you get to the office to check your morning emails instead of checking them in bed when you first wake up. Also, setting a hard stop time each night allows you to completely unplug and have quality personal time with your family. These boundaries are essential for sustaining entrepreneurship and work-life balance over the long term.
5. Celebrate the flexibility of business ownership.
Owning a business is attractive to many people because of its schedule flexibility. You get to set your hours, and only you can hold yourself accountable.
As every small business owner knows, you may end up working many more than 40 hours a week, but it's still worth it to control your working hours. You also have the pleasure of working in an industry that you chose.
As an entrepreneur, you get to set your schedule for a job you're genuinely passionate about. Work doesn't really feel like work when you know you're living the dream, does it?
Defining work-life balance as a small business owner
Before you can achieve a positive work-life balance as a small business owner, it can be helpful to understand what exactly work-life balance means.
Work-life balance is the state of equilibrium that occurs when someone's personal and professional lives are equally fulfilled and aligned. Instead of focusing on one aspect or the other, someone with a positive work-life balance effectively balances both their work life and personal life.
Business owners have difficulty achieving work-life balance, but it is possible. Before you can achieve the right balance for yourself, it's essential to take the time to evaluate your priorities and how much time you need to dedicate to each priority to feel satisfied. This will help you identify what work-life balance looks like for you.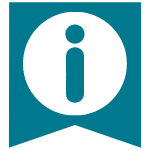 Did you know? Maintaining a work-life balance is one of the biggest challenges entrepreneurs face in running a business.
The importance of work-life balance
Running a business comes with challenges and responsibilities that can cause many entrepreneurs to put their personal lives on the back burner. However, personal neglect isn't sustainable over the long term, so it's crucial to achieve a work-life balance as soon as possible.
Achieving a positive work-life balance minimizes stress and burnout, increases personal fulfillment and happiness, and maintains long-term engagement and health.
In addition to personal benefits, work-life balance is good for your business. It may seem counterintuitive that taking a break from work can be good for your company, but the best way to help your business is to take care of yourself. If you've ever been on an airplane, you've likely heard the instruction "Put on your own oxygen mask before assisting others." This phrase rings true in business as well.
Achieving a positive work-life balance will ultimately allow you to sustain your business operations more effectively over the long term.
Deborah Sweeney contributed to the writing and research in this article.