Ready to see more sales in your future? Learn how to boost your sales performances with the use of the mention outreach technique.
Prospect research refers to gathering relevant information about possible clients with the hope of converting them into customers.
It happens frequently that this research to be made superficial, quantitative only or on the rush, before an upcoming pitch.  
The truth is that there's no secret weapon to ignite your sales strategy. And it isn't just a state of mind.
But what if we analyzed the prospects in-depth and drew significant conclusions about their values, motivations and interests?
The web is an endless source of vital information if you know where to look for it and this covers documentation.
Pitching is where salespeople get to highlight the importance of the information they've gathered because it's a lot easier to make an outstanding proposition from a competitive point of view when you know what the future client wants.  
Related Article:You Can Do It: Unique Ways to Motivate Your Sales Team in a New Year
1. Documentation Is Key to Success
In life, in general - and particularly in sales. And before trying to understand your client, you have to know your product inside out. From the least important feature to that one bad review from the bottom of the web that someone wrote one day when they were sad without even meaning it.  
Getting to a meeting shouldn't happen without you having the answers to all possible questions with you. And, under no circumstance, should you be taken by surprise. And while it's vital to benchmark each step on this continuing sales process and make it look as fluid and natural as possible, this isn't an easy step.
Whenever documenting sales tips - just like most things out there on the web there will be false or inaccurate data everywhere. For instance, something that I find of most value is the source. Reliable information usually comes from people who've got the inside perspective.
Take this image.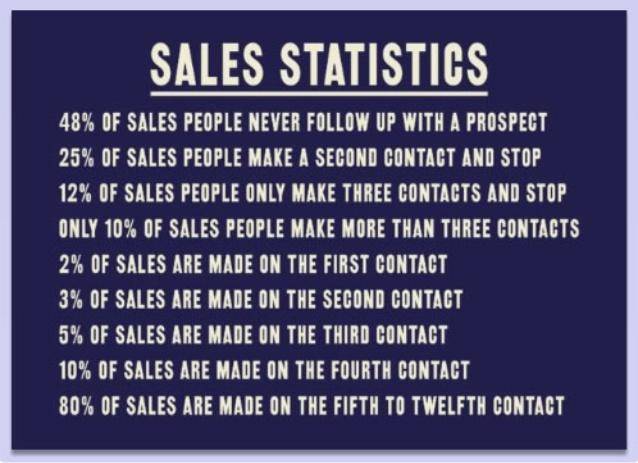 It's widely popular on the web and presented as an insightful perspective. Despite not being accompanied by a trustworthy source, it's literally everywhere.  

More on how these stats are actually fraud, here. Valuable information doesn't grow on trees. And it surely feeds on serious intents. Often, trying to document for something you're really interested in, takes a lot of time but once you're used to being exposed to unreliable information, you'll know how to identify the one that helps.  
2. Run an Extra Mile, Win the Race
Documenting is imperative. But it's not nearly enough. Every professional out there would research the client's (or persona's, this be the case) status before proposing solutions there's nothing outstanding about that. Before any face to face meeting happens, there are some elements that have to be crystal clear for your sales offer to be taken into consideration. As you can't propose the best solution when the problem is knotted and foggy, these are the main areas that have to be researched in detail:  
Understand The Market Structure: Who occupies the best position in the market share and what are the mammoths doing?
You've got to research the company's strategic objectives in order to propose something viable for their business put it all down. The narrower the niche, the more you should pay attention to competitive factors.
Besides understanding the major outline of your competitors' strategies, you should also be aware of how popular they are in the industry.
Suppose my potential client represents a company in the yogurt industry in the U.S. I'm going see how mentioned the competitors are, what market share they've got and who's more popular.
The market share data in the screenshot below is taken from public data found here. Let's say that our prospect is Fage Yogurt and I want to see how are they standing in terms of online mentions. I used BrandMentions to get all the mentions from the last month, in English, relevant for us.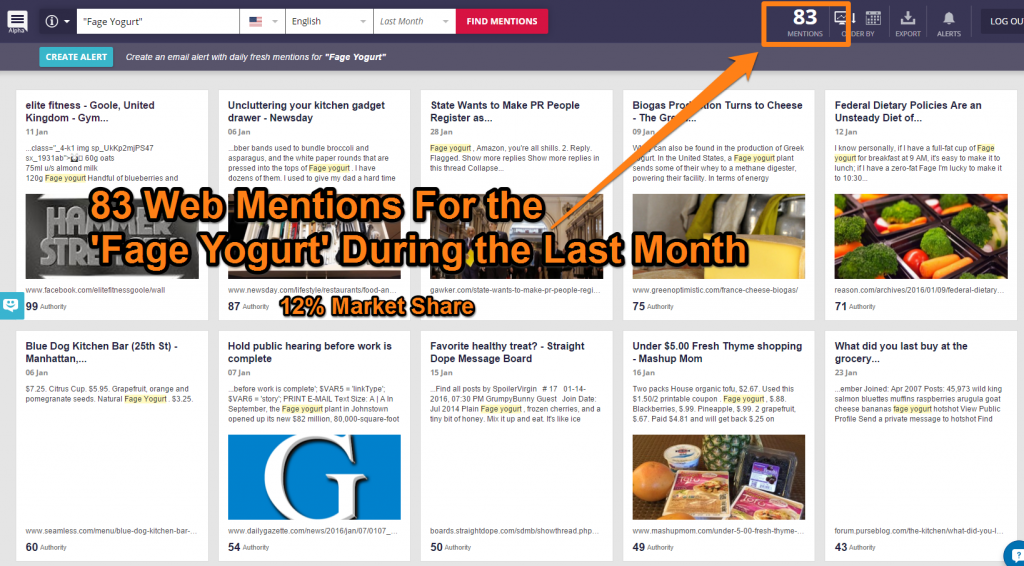 For this number of mentions to be correctly analyzed in a competitive niche, I should also search for this company's competitors' web mentions. Therefore, we do a similar mention search for "Chobani Yogurt", "Dannon Activia", and "Yoplait Greek".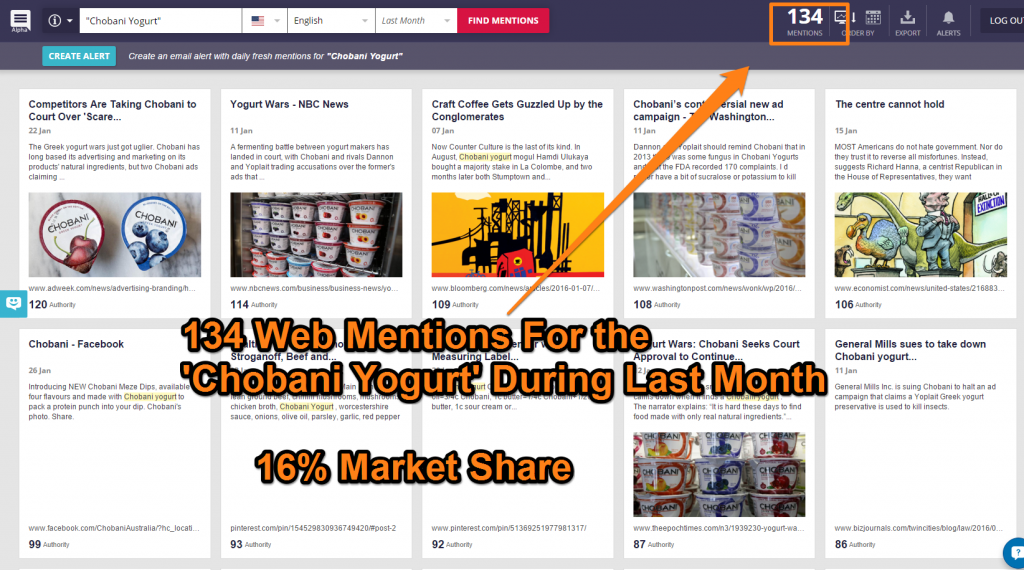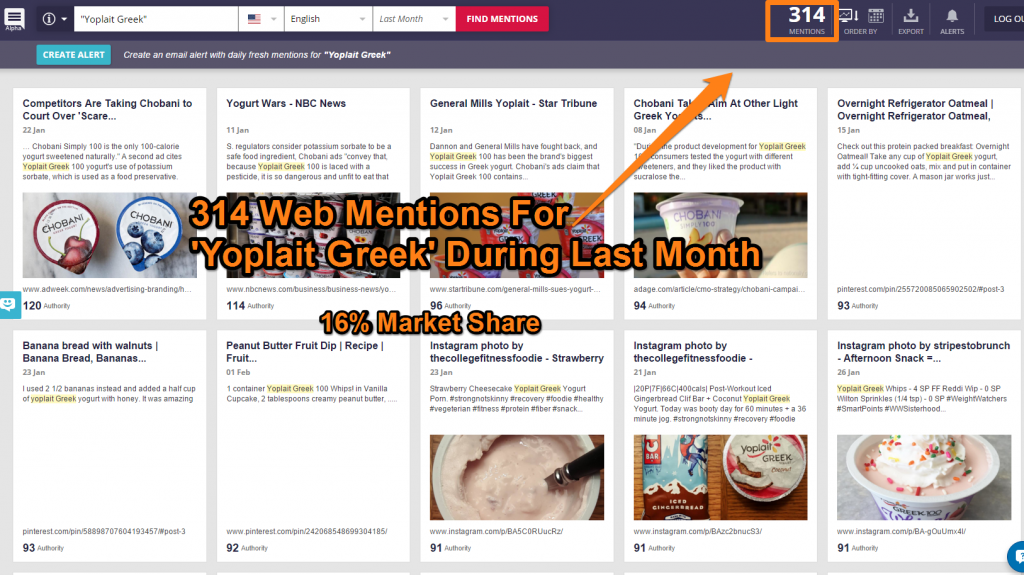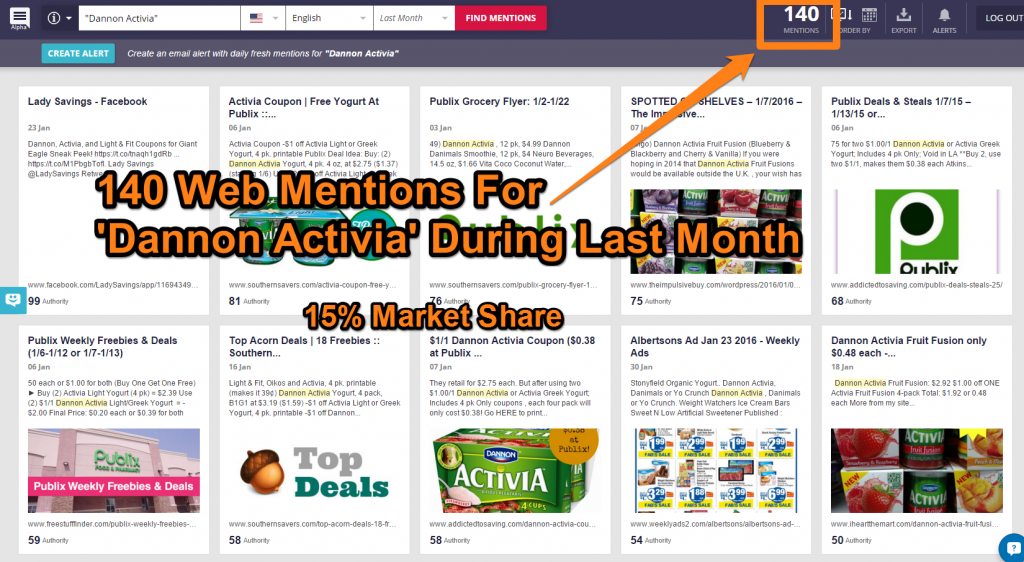 Related Article:Motivated to Sell: Proven Sales Compensation Strategies
The "winner" at the mentioned analysis is the last example Yoplait Greek yogurt which has around 16 percent market share and 314 web mentions within a month. Compared to the other actors of the industry, this is a promising number and I should be taking a closer look at its strategy, closely analyze its mentions, their tone, the context they appear in, etc.
Therefore, your sales pitch should include a visibility opportunity something to help your prospect become one of the notorious actors in the chosen market.
The Sales: Speak the Same Language as Your Prospect
Numbers often speak for themselves. Depending on the nature of my product, I will have to be very careful in making a proposition. More often than not, framing my selling pitch will be made after carefully studying the sales of my client's company.
The figures aren't that hard to find - as some of them are public. Search for the profit of the company, as well as the fiscal value. These constitute the most generic premise that allows you to outline an idea of the future approach.
Also, whenever the situation's imposing it, try finding clues as to what is of most value from a sales point of view. Let me give you an example. If the customers of my client-to-be are confidential, therefore I cannot know what percentage of the total sales they're making, I can always ask how many subsidiaries my client has this way, I can get an idea of an estimated value of the business.
If there aren't too many offices around the area/country/world, it will be only fair to assume that the marketing efforts aren't centered around building new clients. A small network is sometimes a powerful network and I've just figured out step one.  
Spy Social Media. Make It Seem Like Every Client Is the Most Important Client
Just having a good attitude and possessing convincing speaking skills cannot take you far away. However, they make the difference between a pitch and a company that believes in you. See what the LinkedIn account of your prospect looks like identify the strengths and weaknesses. And, why not, look up the personal profile of the client or the person you're going to be in touch with find some common grounds to build a business relationship.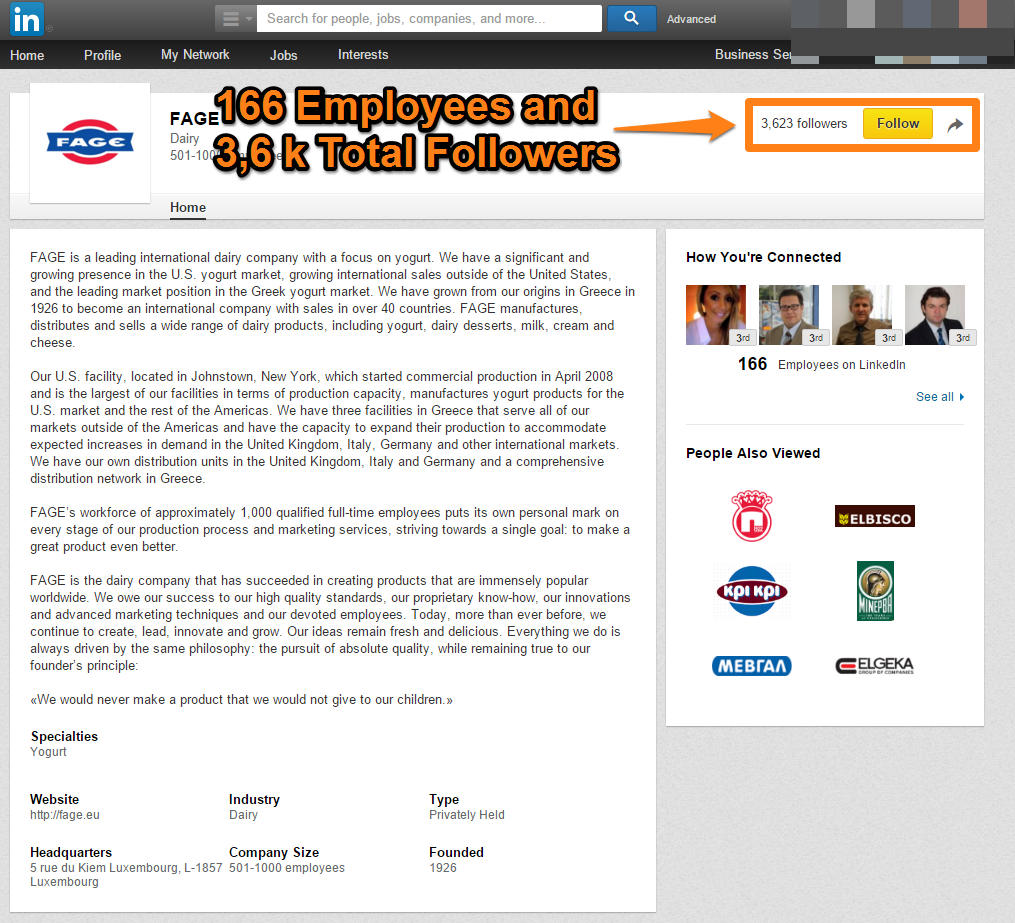 Only 42 percent of people have lead contact information before salespeople reach out, according to this post. While this statistic doesn't say anything about face to face meetings, it pays off to be knowledgeable.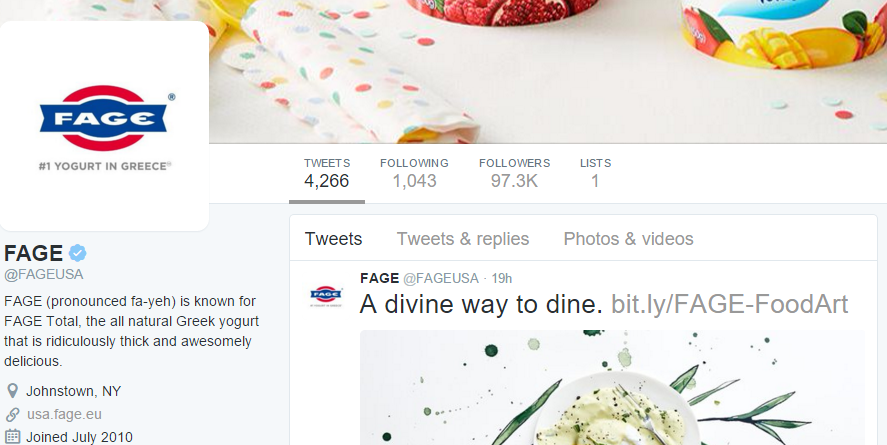 To complete your perspective, a background check including the About Us, Contact, and Home pages give you real sapience into the company's values and interests not to mention effectively studying the site. In this case, the communication consistency cross-channels itself makes a good positioning statement of the company.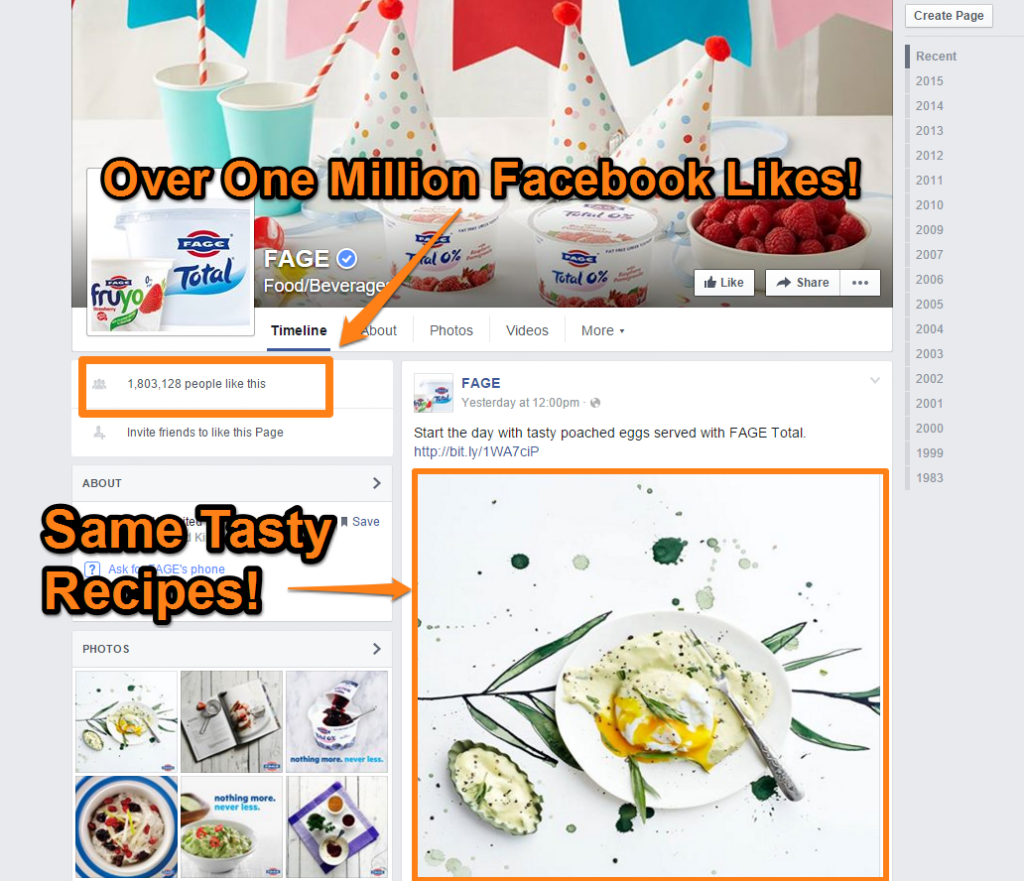 While the site's got its special section with delicious recipes, their Twitter account also presents crazy, exotic cooking ideas.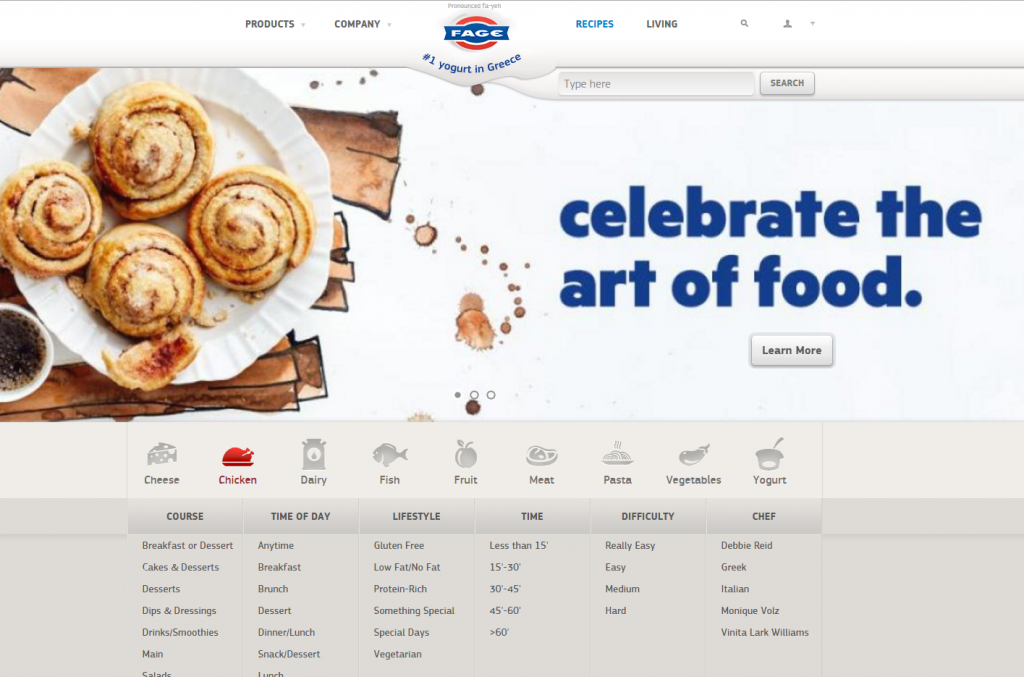 In the end, social media shows us what's important for a business, in this case, it's flawless communication, healthy energy boosts, the company's primary concern.  
3. Analyze Data About Customers' History
Benchmarking your practices is crucial during this documentation phase - it gives you a sense of objectivity that you'll need when persuasion steps in this sales equation. For instance, according to this article posted by Emma Snider on Hubspot, the sales numbers from 2015 reveal some shocking news: almost 25 percent of the businesses out there don't use a CRM system, and around 46 percent don't even use dedicated technology for their customer support.
While, all in all, this is bad news it shows that we're not as socially developed as we'd like to think it also brings room for some competitive advantage near this area. After all, there must be a lot of unhappy customers, if we're to follow these numbers. Being documented should be one of the main requirements of any sales person. But it seems that it's neglected as much as other sales values, such as treating your clients personally, not like numbers.
Making customers happy isn't an ideal USP, it's a compulsory requirement for long time development. But since more than a half of the companies in the U.S. don't quite realize this, the ones that do can make a really strong impression using this detail. At the end of the day, it's an opportunity. Make it count.
It doesn't even depend on how competition looks like in your industry. In fact, the alternatives are simple:  
your competitors neglect CRM, so you should be the one taking advantage of it;
your competitors have excellent CRM strategies and you have no alternative but to align to it.
The only thing that differs, depending on the market status quo, is how much you have to gain from it, varying from maintaining your position on the market share to increasing sales a lot because of being, above all else, personal.
Documenting your strategy doesn't only involve reading about your client it's vital to know what major competitors do to maintain their sales supremacy. Once you've got insight on that, it's time you started to think how to do it better.  
Related Article: How to Maximize Your ROI with Proper Sales Compensation Planning
Conclusion
Success cannot be achieved without smoothness in sales unlike other departments, the relationship with the client has to be spotless. Birds of a feather do flock together, this study says. We're more tempted to associate with people who we believe are like us they seem more credible, more reliable and very personal.
It's one of the reasons why a good salesman will always know everything that's being said about his prospect online.   Knowing how to pitch a product or service isn't about its inherent qualities anymore. It's about how I can take advantage of them from my position and who's more reliable than someone in the same place as me to tell me that?