Blog owners and publishers are seeking ways to capitalize on the growing affiliate marketing space. Affiliate marketing has matured from its early days, when publishers made personal arrangements to work with individual affiliates. Today, platforms offer hundreds of affiliate partnership opportunities and helpful tools for tracking and monitoring links.   
To become an affiliate marketer, you must have a blog, a website, social media content that gets traffic and an offer that motivates people to buy. Publishers are generating more buyer's guides and positive customer reviews to highlight quality companies and explain their products and services, thereby influencing the buying process.
We'll explore affiliate marketing and its benefits and share an interview with a successful affiliate marketer that may inspire you to launch your own affiliate marketing program.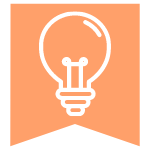 Tip: Use an affiliate network to get started. These networks have platforms that track your performance, customer analytics, and payouts, and they offer many affiliate options.
What is affiliate marketing?
Affiliate marketing is a type of advertising in which a creative blog content writer or website publisher promotes a product, service or website in exchange for a referral fee and possibly commission (generally a percentage of the sale or a flat fee). 
Promotion can come in the form of banner ads or buttons, product image hyperlinks, or an online store with links to products related to the blog or website.
Depending on the business agreement and the brand's digital marketing strategy, the brand will pay site owners via one of these methods:
Pay per click: Each time a person clicks the ad
Pay per sale: Each time a person purchases a product
Pay per lead: Each time a lead is generated
You can promote various products via affiliate marketing, including physical goods (e.g., clothing, accessories, tools, toys, appliances), digital goods (e.g., e-books, software) and subscriptions.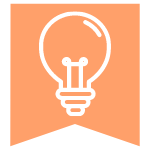 Tip: If a company you want to represent isn't on an affiliate network, contact its marketing department or sales team to negotiate a deal directly.
What are the benefits of being an affiliate marketer?
Affiliate marketers get into the industry because it's an excellent money-making opportunity that offers some advantages over other strategies. These are some of the benefits of being an affiliate marketer:
Low startup costs: With affiliate marketing, you don't need an office or inventory, and you don't have to purchase ads; you can start your business with a good website.
Low risks: Because you aren't laying out a lot of cash for the business or holding on to inventory, you face little risk.

High return on investment (ROI): You'll see excellent marketing ROI because the people reading your content are the target audience for the product or service you're promoting. All revenues above the cost to run the website are profit. Affiliates pay anywhere from 5% to 30% for the business.

Flexibility: With affiliates, you're not locked into marketing any one product or service. You can adjust your business plan and content to move in a new direction anytime you want. 
Interview with a successful affiliate marketer
To help inspire your affiliate marketing journey, we spoke with Jonathan Volk, a self-described "make money online" guy. He's president and CEO of Surge Marketing Inc., a company that helps generate millions of dollars in sales annually for companies using affiliate marketing.
Volk's business roots began growing when he was in seventh grade, when he'd buy candy bars in bulk and sell them to students for 25 cents cheaper than the school's vending machine charged. He went from hawking candy to coding, which led him into the web-hosting business, where he learned about SEO tools and affiliate marketing techniques.
Today, Volk is a highly successful affiliate marketer who runs a group of e-commerce sites. We checked in with him to find out what it takes to make a good living from affiliate marketing.
Q: What do you do day to day?
A: As an affiliate, there is a lot of monitoring advertising campaigns, optimizing the ads, discovering new offers, etc.
Q: When did you first learn about affiliate marketing?
A: It was roughly around age 11 that I began to learn to code – first in C and C++ and then website languages. I've been doing it ever since, and it's really what began this passion for everything internet-related. It was then, in 2004, that my dad had called me into his office and told me that he was interested in starting another business with me: web hosting. This was my first venture into making actual money online. While attempting to get a successful hosting business up, my dad invested tens of thousands of dollars in learning SEO and other techniques.
For example, one conference with Brad Fallon and a few select others cost $10,000 for two days. While there was a lot of great information, the hosting business still failed. The business might have failed, but we did not fail. It really was this foundation that enabled me to reach the level that I have reached currently. Through that business failure, I had learned quite a bit about SEO and affiliate marketing.
Early in 2007, I really decided to get serious about affiliate marketing. I had been running some [Google AdSense] websites and such for a while and had made up to $250 a day during the peak of my AdSense days. The AdSense income was very inconsistent, and the profit margins were very, very slim. I was essentially buying traffic and sending it to my heavily ad-ridden websites. 
As I began to apply my techniques to affiliate marketing, I began to learn how much potential affiliate marketing had. I researched everything I could about affiliate marketing through forums, friends, and my friend Google.
Q: What interested you in affiliate marketing?
A: Affiliate marketing to me was like cutting out the middleman a bit. I had websites with ads. How were those ads making money? Many of them were affiliates. It was really my quest to increase my profit margins that got me interested.
Q: How successful have you been? One blog said you were making more than $300,000 a month. Is that true?
A: I have been very blessed to have earned in the range of $5 million to $10 million as an affiliate. It's not all gravy, though. My best month, I spent over $400,000 for advertisements. 
While $5 million to $10 million might seem like a lot, there are a lot of costs involved when you get to that level. Let's just say, my wife does not need to work but has a successful online business, too, that she enjoys. We enjoy a comfortably frugal lifestyle. I don't drive a sports car or own a 20,000-square-foot mansion. I drive a sweet '08 Honda CR-V – and maybe a motorcycle, if I can market it well enough to my wife. 
Success to me is being able to do what I love: work online with an awesome team of brilliant minds, be an active member of my church, enjoy some occasional free time with my beautiful wife and not worry about paying for the grocery bill. With the remaining profits, I continually reinvest into other online ventures and further grow the business.  
Q: Who can try affiliate marketing?
A: Anyone. Really. The people who are generally successful are the ones who have a good understanding of the internet, create websites and are driven. I've met some 40- to 50-year-old affiliates, and I've met affiliates, like myself, who started before they were in their 20s.
Q: What's the best way to get started with affiliate marketing?
A: The best way to start is to start now. Don't go into it thinking about how you'll be the next affiliate millionaire. Try being an affiliate for something you know something about first. Get the concept of selling, marketing and advertising down with something you're familiar with. Set a goal: $10 per day, $50 per day, $100 per day.  
Q: What expertise or skill sets should someone have to get into affiliate marketing? Is there any sort of special training needed?
A: Being an affiliate is harder now than it once was. Really, you need to be able to create a website. If you can't make a website, you're going to need to hire someone, and it will make starting out quite a bit more difficult.  
Q: Where do you find leads for businesses that want to work with affiliate marketers?
A: Mostly, I recommend people use affiliate networks when starting. You can contact companies directly, but affiliate networks cut the risk down and give you direct access to many more offers than you would have previously. There are hundreds of affiliate networks, so search around for one that fits you.
Q: How much can you make with affiliate marketing? 
A: It's the old 90-10 rule: 10% of the affiliates are the ones pushing 90% of the volume. Most affiliates can make a little extra income here or there. But if you're willing to persist, take the time and invest the resource; it can be a very lucrative business.
I'm not the most successful publisher there is, by far. I would say a very successful affiliate would earn around $1 million per year in profit. That's what the best individuals I know are making. But really, you have big corporate sites that are making tens of millions or more that are essentially just affiliates. Think Expedia: an affiliate for hotels and airlines.  
Q: What's been the biggest lesson you've learned about affiliate marketing?
A: Don't put all your eggs in one basket. Although focusing on one project is important, putting 100% of your time into one project can be deadly. One of the downsides of affiliate marketing is how quickly an advertiser can request you no longer send them traffic due to budget caps, quality, etc. 
There have been projects that I focused all my time and energy into, only to have them end, and I was stuck dead in the water. That's another reason why I have expanded from just affiliate marketing to running a group of e-commerce websites.  
Q: What's the best advice you can give someone who's looking to make a living in this business?
A: If you do not have a passion for online business, don't let the potential income sway you. … You'll probably never earn those amounts without the passion to push you through the incredibly boring, tedious and stressful late nights that can come. Also, you would not believe the amount of people who lost their jobs, have no money, and are looking to affiliate marketing to strike it rich and pay off all their debt. Seriously, I used to get several emails monthly.
Affiliate marketing is an online business, just like anything else. I would not recommend starting a new "business" without having some sort of income (read: a job). It's not a get-rich-quick scheme.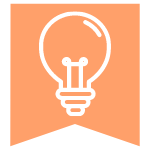 Tip: If you're selling products on your website, you'll need an e-commerce marketing strategy to boost traffic, increase repeat customers and add new customers monthly.
Affiliate marketing resources
Check out these resources if you're thinking about joining the affiliate marketing space: 
Affilorama is an online community where you can learn how to make money as an affiliate.
Flippa is a domain marketplace where affiliate marketers can buy and sell websites. 
MissyWard.com is a place for affiliate marketing advice, opinions and resources. 
Semrush is a platform for SEO, content marketing and social media marketing.
AffJet lets you see your earnings from various affiliate marketing networks.
ShareASale is a popular affiliate network with more than 241,000 affiliate partners. 
Awin is an affiliate network that represents physical and digital offerings. 
Voluum is a tool for tracking advertising campaigns. 
Udemy has a course on how to build high-quality affiliate websites. 
Source interviews were conducted for a previous version of this article.