Trade shows are a great way for businesses to network and stay up-to-date on the latest trends. Leaders and employees can make new connections and find ideas to implement into their business. Since the COVID-19 pandemic, many trade shows have evolved to become hybrid or fully virtual events, allowing a more diverse pool of companies to attend. 
For businesses who are looking to expand their internet marketing strategies, there are many online and in-person trade shows for leaders to attend. Here are some of the top internet marketing conferences for the rest of 2022 and the beginning of 2023.
The best internet marketing conferences
E-commerce conferences
Jan. 15-17, 2023; Opening Party: Jan. 14, 2023
Jacob K. Javits Convention Center
New York, N.Y.
The conference features hundreds of exhibitors from communications and marketing, consumer electronics, data analytics and processing, finance/banking, human resources, IT, merchandising, music video and licensing, operations, security, and more. These leaders come together to inspire and instruct one another on the upcoming trends in the retail industry. 
While 2023's speakers have yet to be announced, past guests included: Sumit Singh (Chewy Inc.), Carla Harris (Morgan Stanley), Marvin Ellison (Lowe's Companies), Vivek Sankaran (Albertsons Companies), Pete Nordstrom (Nordstrom Inc.) and Mindy Grossman (WW International).
Feb. 27-March 2, 2023
JW Marriott Desert Springs
Palm Springs, Calif.
The eCommerce & Omnichannel Retail Conference is a four-day retreat for e-commerce business leaders to increase their profits and make new connections. Thousands of retailers attend each year, including major brands such as Amazon, Coca-Cola, Target and Nike.
September and October 2022
Various locations
In the past, Shopify Unite was a two-day event where e-commerce businesses met to connect and dive into the forces shaping e-commerce. Earlier this year, Shopify announced that in 2022 their annual developer conference would no longer be one event in one location. Rather, Shopify is expanding and creating a series of Shopify Unite events, with this year's conference in London, Toronto and Melbourne.
June 13-15, 2023
McCormick Place 
Chicago, Ill.
The 2023 Retail Innovation Conference & Expo will bring together a cross-section of C-suite executives and business leaders to learn about and share the most recent retail trends. Their internet marketing conference, Internet Retailer Conference & Expo (IRCE), will take place on the same days as part of this event.
IRCE will return after an absence caused by the COVID-19 pandemic. The event will feature e-commerce business owners showcasing and learning about the latest tech trends to help create big business moves. Speakers and vendors for both events have yet to be announced; however, interested attendees can visit Retail Innovation's blog for updates and retail insights. 
Technology conferences
Sept. 9-11, 2022
Town and Country Resort San Diego
San Diego, Calif.
WordCamp is taking place for the first time in-person since 2019 and for the first time in San Diego after previously being held in St. Louis. This is a comprehensive WordPress event featuring expert speakers, panels and workshops. This three-day event will include sessions on Friday and Saturday, and Contributor Day on Sunday. The latter features WordPress teams who are looking for collaborators to weigh in with feedback on their projects. For those unable to attend, there is an online component of the conference as well.
Speakers include Chris Lubkert (Extendify), Christina Deemer (Lede), Joey Daoud (New Territory Media) and Lee Levy (Nex Graphics).
April 20-21, 2023
Miami Beach Convention Center
Miami Beach, Fla.
This conference has become one of the most important tech conferences in the Southeast, drawing a number of heavy industry leaders, investors, government officials and entrepreneurs from North America, Latin America and Europe. The event features the top minds and business leaders discussing entrepreneurship, fintech, cybersecurity, health tech and WIT. Details for the 2023 conference are still being developed, but interested parties can sign up for updates and register for the event.
Notable 2022 speakers included Serena Williams, Alexis Ohanian (Reddit), Staci Warden (The Algorand Foundation), Kevin O'Leary (venture capitalist), Pitbull and Hong Fang (Okcoin).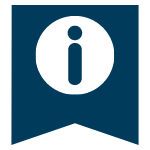 FYI: Often, the earlier you register for a conference, the cheaper it is.
The benefits of internet marketing conferences
Networking
Conferences provide an opportunity for people to network with their industry peers. Networking can lead to fruitful relationships that help your business grow. Meeting and connecting with others gives you different perspectives on your industry and insight into what competitors are doing. 
You can also meet potential clients and vendor partners with whom you can do business with in the future. The goal of networking at a conference isn't to instantly make a sale or hire a new recruit, it's to form relationships that can grow into strong business connections.
Learning
It's easy to get stuck in your own bubble working at your company and focusing on your industry. Conferences allow business leaders to see new technologies and developments in their field that they can take back and implement into their own work process. And leaders don't just learn about innovations in their own industries. Vendors at conferences often showcase new software and technology that can improve internal workflow and client relationship management, such as productivity tools, highly rated email marketing software and CRM solutions.
Connecting with your audience
Internet marketing trends seem to change in an instant. If you're following and using the same techniques from a year ago, chances are you're out of touch. Attending an internet marketing conference allows you to connect with influencers and industry experts who can discuss the latest trends and where things in the future might be headed.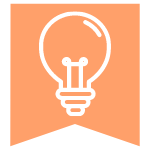 Tip: When permitted, share your experiences at the conference you're attending with your social media followers to see what they respond to.
Planning future strategies
As you learn more about your industry and meet your audience, you and your team can take your findings and develop future marketing strategies. Attending a conference together sparks creative thinking about how to implement what you learned into your own company. After you and your team attend an event, take time to discuss what you saw and how it can influence your company moving forward.
Seth Rand contributed to the reporting and writing of this article.