When you have the right product, marketing to parents can be a breeze. Parents comprise an enormous demographic that's receptive to products and services to improve their families' lives. Many have similar spending patterns and respond to good values. 
If you have a product or service that can benefit parents or kids, learn how to effectively market to parents and get your solutions in front of this motivated group.
What's the value of marketing to parents?
Parenting can be a bewildering, hectic and exhausting experience. The parenting journey requires purchases to accommodate a growing family's needs, including homes, cars, clothing and other myriad expenses. 
Parenting stages often focus on specific needs: 
New parents. New parents are often surprised to discover everything they need to haul around with them, including diaper bags, strollers, teething toys, blankets, extra clothes and much more.
Parents of school-age children. Parents of elementary-school-age children have to buy new clothes and shoes as their children grow. They also purchase educational products, toys and books, and spend money on sports and enrichment activities.
Parents of older kids. Parents of tweens and teens shift their dollars to electronics, including smartphones and laptops. They also spend money on sports and other activities, orthodontics, music lessons, tutoring, college counseling and additional vehicles. Eventually, college and dorm expenses come into play.
Along with buying products and services for their children, parents spend money on experiences for the whole family, including bicycles, family vacations and family-friendly restaurants. They may also invest in parenting books or classes to help them develop and hone their parenting skills.
What makes parents a great demographic? 
The parenting market can produce a significant portion of sales for companies specializing in family-based products and services. Here are some reasons parents are an excellent, receptive market: 
Parents are highly motivated. Parents are often very determined to secure the items their family needs and to provide experiences to enrich the family. Parents act out of love and a profound desire to provide for their children.
Parents prioritize safety. Parents want their children to be safe and happy. Products and services that promise safety can tap into this primal need.
Children's needs grow and change. As children get older, their needs evolve. Parents make purchases based on their children's ages and stages.
Parents are willing to spend. Parents don't think twice about providing for their children's needs, and they're often receptive to products and services that can enrich their family's life.
Parents seek convenience. Family-related products and services that can reduce parents' stress and workload are a relatively easy sell.
Parents are easy to reach. Parents tend to congregate in person and online, so it is relatively easy to reach them with advertising.
Parents can be influenced by others' purchases. Parents may feel inclined to provide their children with products and services that other families in their social circles have purchased for their children.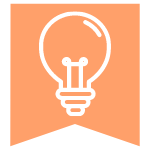 Tip: After you successfully market to a demographic like parents, ensure repeat business by providing after-sale support, addressing questions and offering excellent customer service.
Tips for marketing to parents
When you're creating a marketing campaign aimed at parents, keep the following tips in mind:
Identify your real target audience. Parents purchase items for themselves and their children. If you have a children's product you're advertising to parents, ensure that you stress what your product can do for their children. Most parents tend to purchase educational and safety products for their children and convenience products for themselves to use with their children.
Understand the value of your reputation. Word-of-mouth advertising works particularly well when you target an advertising campaign to parents. Be upfront with parents about your products, especially regarding safety. If a customer is unhappy, do your best to resolve the situation to their satisfaction. Parents listen to other parents, who influence their decisions. Manage your reputation on social media to mitigate customer complaints, and respond to online customer reviews to demonstrate that you care. 
Consider the importance of cost. Many parents consider cost a primary factor in their decision-making process. If possible, create a low-cost product or service or one that offers significant value, particularly if you're addressing a middle-income market. If your product has more than one use or converts to something else as the child grows, emphasize this excellent selling point. For example, a crib may have a removable side, turning it into a toddler bed, or a high chair may break down into a booster seat. These types of products provide longer-lasting value.
Identify how your product helps parents. Consider the problems your product or service solves to help you determine where to advertise. Does your product or service make children safer, more comfortable, smarter or healthier? Perhaps it benefits parents by providing convenience and organization. Your primary selling point should become the center of your marketing strategy. When you know your primary selling point, search for online and offline resources where parents congregate to discuss or solve that problem or similar issues, and advertise there. 
Consider hiring a consultant. If you don't have much experience with advertising and marketing, consider consulting a professional. A marketing agency, advertising consultant or digital marketing expert can help make your product successful.
Use emotion. Parent-focused marketing campaigns should be about more than your product's features and benefits. Parenting is innately an emotional venture comprising love, care, wonder, pride and worry. Parents respond to marketing that highlights these emotions and features children's faces.
Give out samples. If your product lends itself to sampling, giving out free samples is an excellent way of marketing to parents. Giveaways allow parents to try your product; if they like it, they'll spend money on it. 
Go mobile. Busy parents do a lot of shopping on their mobile phones, so it's crucial to ensure that your business website is optimized for mobile. Parents also spend plenty of time on social media platforms such as Facebook, Instagram and Pinterest, where they show off their children and look for parenting and time-saving tips and advice. For this reason, social media marketing can be highly effective. [Not sure where to start? See our step-by-step guide to social media marketing.]
Sell in megastores. Because they're pressed for time, parents appreciate the convenience of buying at big retailers such as Amazon or Walmart, where they can make multiple purchases. Consider selling your products on Amazon or getting them into other major retailers.
Make it simple and convenient. Parents of young children may shop at odd hours, like at night after the kids have gone to bed or early in the morning. If possible, offer extended hours in your brick-and-mortar location. If you sell online, ensure your website has all the product and customer service information shoppers need. Be responsive to inquiries; hurried parents don't have time to wait on hold. If they can't find an answer right away, they may move on to a competitor. When you're selling online, don't make customers jump through hoops. Create a website where the buying experience is straightforward, fast and error-free.
Make the most of referrals and reviews. Parents trust other parents, so it's crucial to get your happy customers talking about your company and products. Encourage reviews after purchases, and offer referral bonuses and customer loyalty programs to reward your brand ambassadors. Video testimonials are an excellent way to build credibility.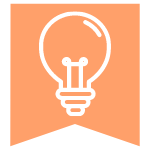 Tip: Build an online community around your business. Community members' testimonials of their positive experiences with your offerings create invaluable credibility and word-of-mouth advertising.
Examples of successful parent-focused marketing campaigns
Here's a look at some companies that struck the right tone and found success with parent-focused marketing: 
McCain Foods
McCain Foods is a global food company specializing in prepared french fries and potato dishes. While the products' immediate practical use is to feed people, the company positioned itself as part of meals that bring families closer. 
McCain Foods' advertising inclusively depicts people of various ages, races, genders and abilities while communicating the idea that family is universal. All parents want to have a close and loving family, and the company's Here's to Love and We Are Family campaigns do an excellent job of making its products central to that theme. With these campaigns, metrics such as brand meaning, perception and differentiation soared.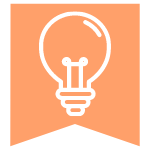 Tip: Use A/B testing to see how viewers receive various ad versions. You'll learn which messages are worth broadcasting to the masses and which messages may alienate or anger customers.
Lego
The COVID-19 pandemic was challenging for children and parents. Months of in-person school were canceled, and parents had to figure out how to fit educating and supervising their kids during the workday into their schedules. Kids couldn't interact with people outside their immediate family and were kept from birthday parties and other activities. 
Lego saw these challenges and created its #letsbuildtogether campaign, a series of videos with interesting and challenging Lego projects and tips from Lego masters. Lego's efforts engaged children and parents in a safe activity they could do at home with hours of hands-on interaction.
To add variety, Lego created downloadable coloring pages with Lego characters. The company also showed empathy for children by donating $50 million to support learning through play for underprivileged children. Lego's videos got more than 4 billion views on YouTube and plenty of social media shares.
Delta
Delta Airlines serves more than just parents, of course. However, parents are a huge market that arranges travel for family trips. In the airline's Close the Gap campaign, Delta shows the world from the perspective of diverse babies and toddlers, highlighting humanity's shared characteristics. 
Many parents are worried about their children growing up in a divided world. This campaign positions Delta as a unifying force, soaring above differences, to establish a level of trust and comfort with the brand that addresses parents' anxiety.
Horizon Organic
Horizon is an organic milk brand. Although milk is a product people of all ages enjoy, Horizon decided to target the parent market with a specialized product. The company created Growing Years milk to tap into parents' desire to buy healthy food to help their children grow and develop properly. While the product's organic nature appealed to parents, the brand went a step further: Horizon consulted with pediatricians to identify nutrients that help children ages 1 to 5 develop, and used these nutrients to fortify Growing Years milk.
To market Growing Years milk, Horizon created videos that addressed parents' concerns about toddlers' picky eating and nutritional needs. The videos were presented by a mother with a parenting podcast called "The Mom Hour." Using this influencer gave the content more credibility, helping it stand out as more informational than promotional.

Chad Brooks contributed to the writing and research in this article.