Implementing best practice policies, employing experienced managers and being hands-on all go a long way toward managing quality assurance. But hiring professional mystery shoppers is still one of the best ways to see whether your customers are receiving the desired experience.
Like most industries, the mystery shopper business has been impacted by technology in both positive and negative ways. With the advent of online review websites and an increase in low-cost mystery shopping companies, there have never been more ways for busy entrepreneurs to get third-party feedback on customer service. But sometimes, all this information can be paralyzing. Businesses need a way to understand the data and use it to develop actionable strategies to improve.
Mystery shopping technology
Mystery shopping services employ high-tech methods for capturing information and verifying and standardizing the mystery shopping process. This means you'll receive more accurate and actionable data. 
Here are some of the most significant advancements in mystery shopper technology.
Faster access to data 
Many companies now use geotracking to ensure mystery shoppers go where they say they are. And most mystery shopper reports are submitted online, so you'll receive the shopper's feedback faster. 
Specific feedback available
Inputting the information on an app allows business owners to request specific feedback from the shoppers they hire. For example, an entrepreneur who owns a chain of auto supply stores might notice an increase in online complaints regarding the tire department in one of her three store locations. 
This individual might then request an in-depth mystery shopper report specifically about the customer service in that tire department at that specified store location. 
Better reporting
If you're in the market for a mystery shopper company, one of the first things you should ask for is a sample report. Many mystery shopping companies give their customers the option to look at different mystery shopper assessments in an online portal.
Video and audio files of mystery shopper encounters can be stored alongside reports. This further enhances the experience of receiving feedback and gives the business owner an up-close and personal look at customer service. 
More accessible for all types of businesses
In the past, this type of customized service was only available to enterprise-level companies that could pay top dollar for a fleet of specially trained mystery shoppers. Thanks to improved technology, these services are more accessible for all types of businesses.
Why do businesses hire mystery shoppers?
The popularity of websites like Yelp have drastically changed how business owners in service-related industries receive customer feedback. And many business owners are unsure of how much stock they should put into online reviews. 
Most entrepreneurs agree that consistently negative reviews shouldn't be ignored, especially ones that revolve around the same issue. But the accuracy of negative one-off reviews can be difficult to determine. 
Depending on the source, you may receive conflicting reports about your business's customer service. That's why many business owners still employ mystery shoppers for an objective perspective of their business.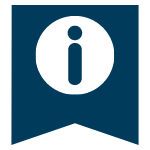 FYI: Mystery shoppers can help you better understand how your stores operate, but don't forget about the online experience. Most customers expect the same level of service on social media as they'd receive in person. So ensure their messages and comments are being responded to and addressed promptly. This can help significantly with customer retention.
The problem with online reviews
In addition to offering an unbiased opinion, professional mystery shoppers bring a lot to the table that online customer reviews don't. One of the most significant issues with online customer reviews is the lack of industry knowledge. 
For example, a reviewer might say they received bad service in your store because an item was out of stock. While stock issues need to be addressed, this isn't the sales associate's fault, and doesn't necessarily indicate there's a problem with your staff. 
Similar issues happen with online food service reviews when non-professional reviewers ream servers for long wait times or poorly executed food. The real issue may be in the kitchen or how the front of the house is being managed. 
The main advantage of employing professional mystery shoppers is that they are, first and foremost, professionals. Reputable companies hire mystery shoppers because they have a keen attention to detail, high standards, and industry experience. So rather than relying on websites like Yelp to understand how your business is performing, you should look at online reviews as just one part of the puzzle.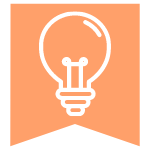 Tip: Although there are problems with online reviews, it's still essential to monitor and respond to every review your business receives. Learn how to respond to positive and negative online reviews.
Fighting online mystery shopper scams 
The online culture of leaving reviews for everything has led many people to believe they have what it takes to become mystery shoppers. Because of this, the online landscape is cluttered with scam mystery shopper companies that promise jobs to inexperienced reviewers.
These jobs often promise high pay and flexible work in exchange for a one-time registration fee. And the businesses who hire these fake companies can end up spending a lot of money on substandard services – assuming services were rendered at all. 
The Mystery Shopping Providers Association (MSPA) was formed to combat these scam services. The MSPA is a global association dedicated to creating professional standards and ethics throughout the mystery shopping industry. 
The organization also raises awareness among service providers and business consumers regarding best practices. The MSPA has 450 member companies worldwide and offers SMB owners free access to a search tool for reputable mystery shopper companies, with filters for need and region.
For business owners who want to hire mystery shoppers, the tools provided by the MSPA are invaluable. If you use resources from professional organizations and cross-check mystery shopper companies with the Better Business Bureau, you can avoid wasting time and money on subpar services.
Bottom line
Online customer feedback is valuable, but it's not the only way – or even the best way – to find out how your business functions when you're not there. Assuming you complete your due diligence when selecting a mystery shopper company, these professional services can provide you with the detailed insight you need to make better process and hiring decisions.
Mona Bushnell contributed to the writing and reporting of this article.