Are you someone who loves fashion? If so, you have to check out this list of 10 of the coolest fashion startups of 2016.
Staying trendy in the fashion department is something that much of society aims to do.
It is difficult to keep up with the ever-changing fashion trends. Newer startups, like those introducing themselves in 2016, make shopping easier.
They also make it easier to know what is in style is at the moment you're shopping with them.
These 10 fashion startups are just the tip of the iceberg as dozens of new fashion startups are emerging this year.
1. Cuyana
Based in San Francisco, Cuyana focuses its efforts on providing products that last. This fashion startup provides quality content for shoppers to read to help maintain a smaller wardrobe while fitting into current and changing fashion trends.
The idea of Cuyana is to embellish upon the "Lean Closet Movement," meaning that clothing items are bought for a purpose and with the intention of being worn frequently rather than making purchases just for special occasions.
2. Nineteenth Amendment
Those that like early access to new fashions will be fans of Nineteenth Amendment. This brand allows designers that are breaking into the fashion industry and those that are not well-known to reach the masses in a different way. Independent designers can offer collections for sale in limited production numbers (pre-production access) to items before mass production begins.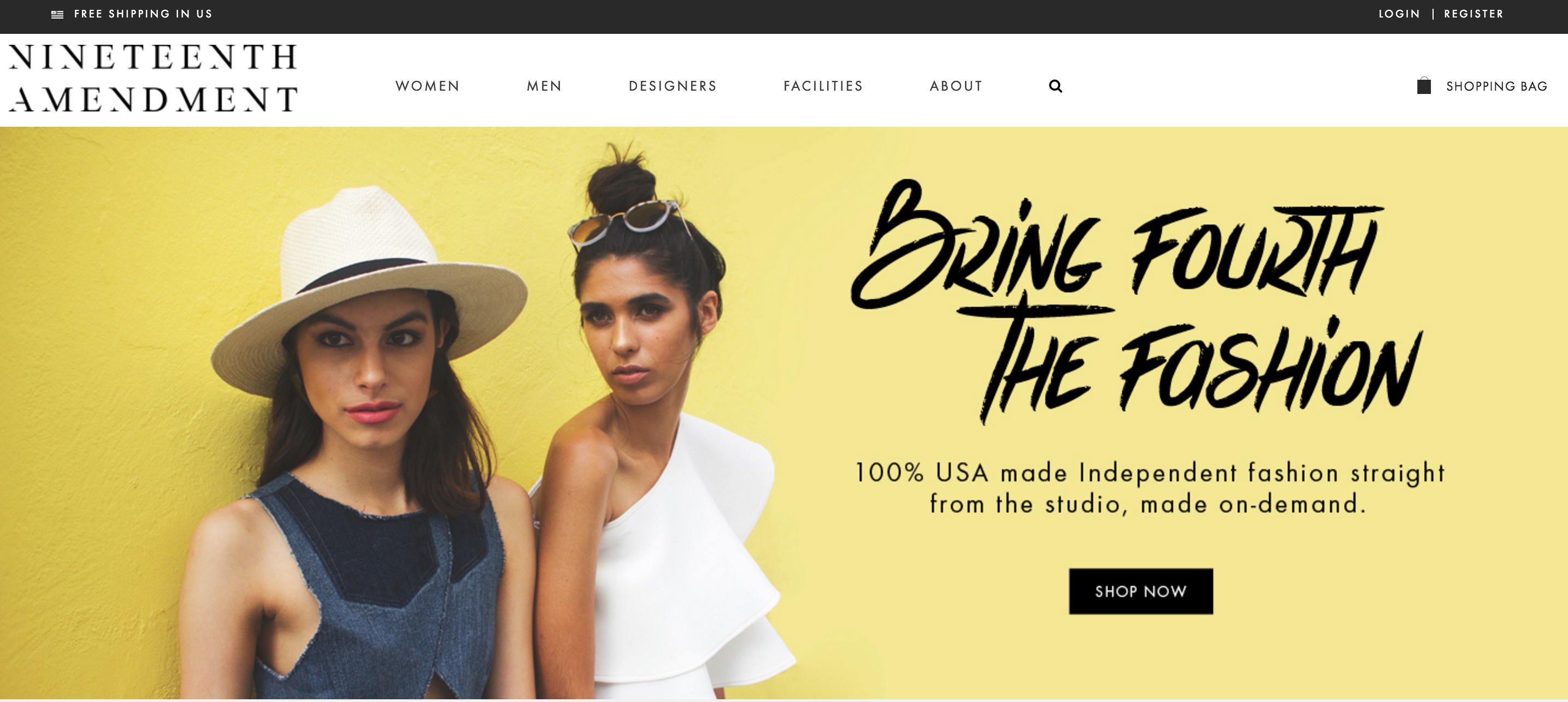 3. Electroloom
With 3D printing gaining industry attention, it was only a matter of time before it became part of the fashion industry. Electroloom makes 3D seamless fabrics. This will allow clothing designers and manufacturers to complete on-site orders for custom-made clothing. Electroloom will stay focused in the textile industry for use in making clothing before branching off into other industries.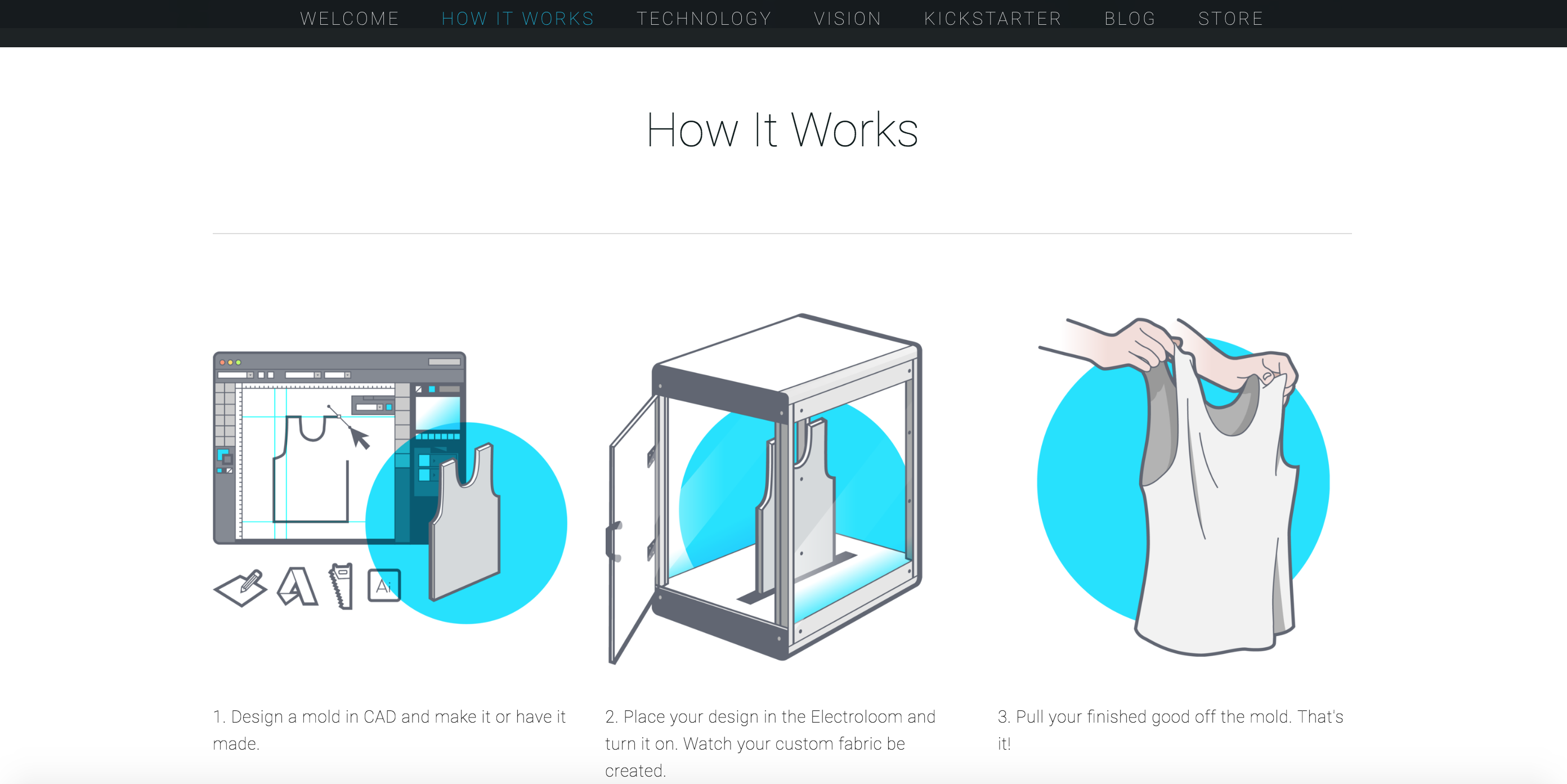 4. Daniel Christian Tang
Three founders came together to form Daniel Christian Tang. This startup re-invents jewelry using 3D printing. Each piece of jewelry is considered to be a "wearable piece of art". The designs can be more intricate and customized. Using inspiration from the arts, architecture, and fashion, timeless pieces of jewelry can be re-imagined to fit modern preferences.
5. Ellison Eyewear
The rising costs of fashionable eyewear is what led Ellison Eyewear founder Aristotle Loumis to develop a more affordable product. On a trip to Greece, Loumis began working on ways to create fashionable eyewear that helps communities, is affordable for most of society, and is comfortable to wear. Part of his vision was to design classic styles with modern twists to fit today's society.

6. Modavanti
Modavanti is a leader in eco-friendly fashion retailers. It is very particular as to the designers it features in its online store. Designers must meet a long list of criteria to certify that the products are American made, organic, and eco-friendly. For those that are environmentalists, this service is ideal because the founder, David Dietz believes that shoppers should be able to shop based on their personal values.
7. Palm Angels
Palm Angels is still in the infant stages of its business as it just released itself in the final part of 2015. The brand focuses on making skateboarding clothing that is a little dressier and socially acceptable. Palm Angels does have stock interest from major fashion industry brands already like Colette in Parris and Saks Fifth Avenue. Comfortable hoodies can be dressed up; Palm Angels proves it.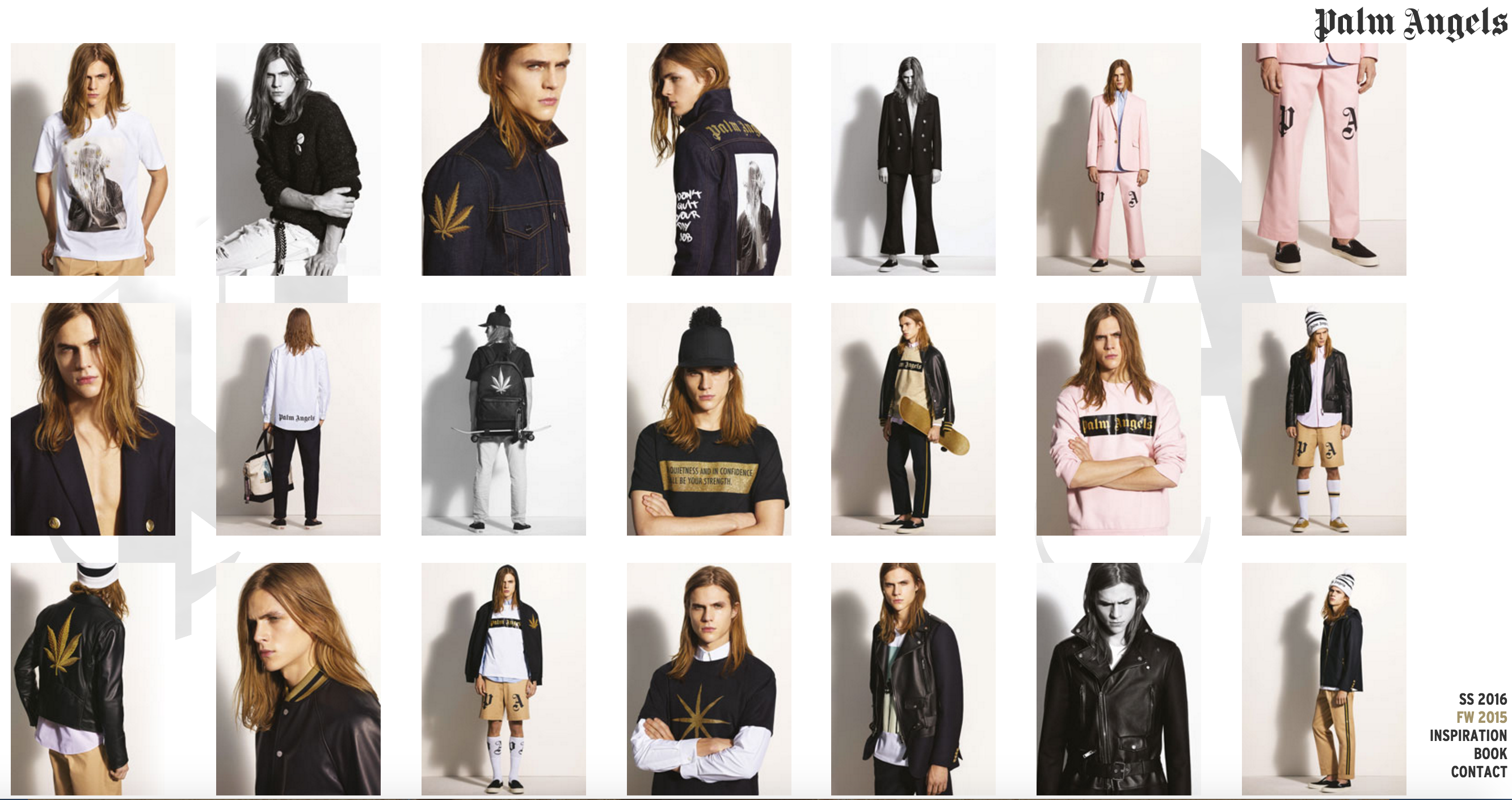 8. Ms. Dress Up
Ms. Dress Up emerged with assistance from the Joe Fresh Innovators program in Canada. This program's founder has invested $1-million in developing Canadian fashion-inspired businesses. This startup focuses on helping women create innovative styles of their own along with helping them see how easy it can be to look and feel beautiful. It is a program based on fashion sense and the empowerment of women.
9. Wear Your Label
Mental illness awareness is important to society. Wear Your Label creates clothing and household items that each have inspirational messages to support various mental health awareness initiatives. One of their messages is "It's Okay Not to Be Okay" and "Stressed". The online-only retailer understands the difficulties of suffering from mental illness and acceptance, which is how Wear Your Label came to be.
Related Article: Turn It Up: 5 Aggressive Marketing Strategies for Startups in Any Industry
10. Made Safe
Made Safe focuses on ensuring that textiles, clothing and other goods are made from safe materials. This fashion-related startup actually takes the time to visit facilities to deem their ingredients "safe". The entire process from where ingredients/materials are sourced to what is added to them and how they are processed are all taken into consideration. 
Final Thoughts
Many of these startups came to be from issues experienced when shopping with other retailers. The founders used their experiences and found holes in the retail market for products that are necessary. Some are focused on recycling items and becoming environmentally friendly while others are focused more on making shopping for fashion more convenient for consumers.