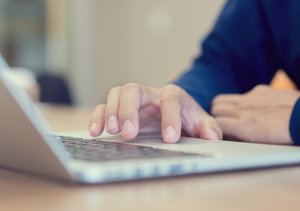 Project management (PM) is hot territory for small and midsize businesses. And it's one of the key areas where technology can ...
Project management (PM) is hot territory for small and midsize businesses. And it's one of the key areas where technology can greatly improve your results – and your bottom line. In the big business world, project management has become a highly specialized discipline. Universities offer project management study courses and degrees, and project management professionals (PMPs) can receive special project management certifications.

There's also an explosion of technology to help management projects, including software and web-based services. The online solutions in particular are attractive to smaller businesses because they let you get projects up and running instantly without the hassle of software installation and training, and give you more spending flexibility since there are no up-front investments or long-term commitments.

First, some PM basics for small business:
1) Realize that "project management" isn't just for big business. You're managing projects all the time – even if you don't think of it that way. Anything requiring multiple steps and multiple people is a project.
2) Technology can help. Web-based systems and PM software beat spreadsheets and conference calls.
3) Chuck the old "top down" thinking. Projects stall when there's only one "mover." Successful projects bring everyone involved into the loop to share in milestones, progress – and kudos.
4) Projects die without collaboration. Even if a project involves just two or three people, manage it with a team approach so everyone has a stake in the outcome. Motivation and enthusiasm will increase – guaranteed.
5) Go beyond Excel. Use software and the web to your advantage. PM solutions delivered online are fast and efficient to use. An online project management site is also a great way to bring everyone together in one spot where they can share documents and other information, as well as track time and resources.

Get more free business tips at BizBest.
New web-based service targets small and midsize biz
Managing projects online saves time and trouble.
Clarizen launched a new web-based solution for small and midsize businesses in Oct. 2007. It's essentially a web-based home for your entire project, where you can manage it from start to finish. The cost is $50 monthly per user, with discounts if you sign up for 6 or 12 months. There's a 30-day free trial available. One nifty feature is Clarizen's "ProjectMail" which lets you collaborate with team members, vendors or other outside sources via email without having to buy more subscriptions. ProjectMail also lets you view and edit tasks, get updates and mark items completed without having to login.

"More dedicated to you than your dog."
These folks are sticklers for customer support.
@task which received the 2007 "Gold Award" for project management software from Top Ten Reviews, is a web-based service that offers versions for different sized businesses starting at about $32/month. @task likes to tout its customer support that includes a hotline, forums, training boot camps, phone coaching and more. Their motto: "We're more dedicated to you than your dog." @task also has tools to integrate with SalesForce.com and Microsoft Outlook. View a demo online, and get a free 30-day trial and 30 minutes of coaching.
A lower-cost online solution
Service here starts at $14.95 monthly per user
Celoxis is another complete web-based solution to manage projects with teams of 5 to 100. Celoxis is also largely geared to small and midsize businesses, with many users in industries such as IT development and outsourcing, web design, healthcare, tourism and engineering. You can create customized applications such as bug/issue tracking, sales tracking and others to suite your needs. Time sheet and expense features let you do billing and project costing with online approvals. Cost of the online "hosted" version of Celoxis is one of the lowest, starting at just $14.95/month per user, with two additional months free if you pay annually. Sign up for a free 30-day trial at the site.

Other web-based PM solutions to consider
These also received high ratings from "Top Ten Reviews"
A few other web-based project management services to consider include eStudio from Same-Page (www.same-page.com) which starts at $50/month per user, and Smooth Projects (www.smoothprojects.com) starting at $39/month for the hosted service.

PM software you buy and install yourself
MS Project is nice, but others cost much less.
For PM software you buy and install on your own computers, consider Microsoft Project, which is a bit pricey at around $600, or a low-cost alternative called MinuteMan (www.minuteman-systems.com), which is just $49.95 via electronic delivery.
Great PM software includes support for the financial side of your project, as well as personal accountability.
PM tools should include basics such as task and resource management tools, and a way to match your resources -- inhouse and outside -- to tasks and projects.
Most project management solutions offer a free trial period. USE IT! Test drive the system to see how easy or difficult it is to learn and use. Have others on your team try it out, too. Try out several before you make a choice.