Love usually cannot be quantified.
Can you put a number on how much you love your family or friends? I even have a hard time measuring how much I loved the pizza and gelato at a quaint, little restaurant I dined at, near Tuscany.
But when it comes to users' love for your app, that I can help you measure.
Back for More
Love at first sight is great in Romantic Comedies; but in reality, sometimes it takes longer to truly fall in love. According to research by Statista, last year, 1 in 4 apps downloaded worldwide were only used once in their first 6 months. When users come back to a second date with your app, they are giving you a clear indication that the love is blossoming.
Related Article: Time to Tap? How to Know If Your Business Needs a Mobile App
Another tell-tale sign is how much users are sharing your app on social media.  Measuring social shares, how often people actively recommend their peers to use your app, and how many of those referrals install and register will help you determine how enamored your users are with your app.
To measure and grow the love:
1. Track your second visit retention rate and use that as a baseline
2. Optimize your onboarding process to remove complexities and reduce friction
3. Keep track of the number of likes and shares your app has on social channels
4. Monitor as your referrals and retention rate increase
Long-Term Usage
Celebrating those second visits is momentous; however, longevity is the true definition of love. An average app, according to Andrew Chen, loses 77 percent of its DAUs within the first three days after install; after 90 days, it loses 95 percent.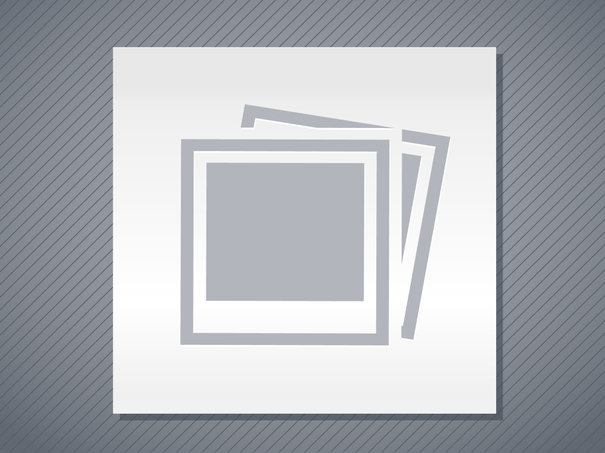 Your long-time users can provide a wealth of information about what is right with your app, your onboarding, and even your on-going engagement activities. Using reverse cohort analysis, group your long-time users together and study their in-app behaviors. Once you understand their journey, you can guide your new users on a similar path.
Also, know that the longer a user stays with you, the better your chances are to affect their usage habits. Whatever your goals are (in-app purchase, exposure to ads, service registration, etc.), test new engagement tactics on this cohort.
To measure and grow the love:
5. Calculate your rate of retention at the day marks that are common in your industry (three-day mark, 90-day mark, etc.)
6. Further, optimize your onboarding process to lead new users on a journey similar to your long-time app lovers. Some apps and segments require a complete feature carousel while others should help users get started with a small but meaningful tooltip
7. Measure the impact on your onboarding tactics have on your retention rate. You will probably learn that different audiences require different onboarding methods
Getting the Contact Details
When you are interested in someone and start a conversation, your goal is often to get their contact information, so you can continue the relationship. Your app can be measured in a similar fashion. While the nature of every app is different, most app owners value receiving information from their users (i.e. email address, Facebook connection, etc.). Users, however, want to get value from the app and feel a connection before they give their digits.
Track users' app activity, learn what's interesting or valuable for them, and then offer related suggestions that will help them understand, find, enjoy, or expand on whatever it is they liked in your app. Once you do this, users will start to feel connected, will appreciate the value of your app, and will be more likely to complete the registration.
Related Article: On the Go: Mobile Apps to Help Run Your Business From Anywhere
To measure and grow the love:
8. Determine the rate of registrations and the point in the journey when users are most likely to register
9. Aim to provide personalized value leading up to that point. Experiment with finding the compelling mobile moment to determine when people are most inclined to register
10. Measure the registration rates rise ARPU
One KPI that apps are often keen on measuring is Average Revenue per User (ARPU). Whatever your baseline is, when your ARPU goes up, it is a sign that users are finding value and eventually getting more enamored with your app.
To measure and grow the love:
11. Increase your ARPU by paying extra attention to your loyal users and use personalized offers to:
Create purchase intent
Direct users back to complete abandoned transactions
Suggest contextual cross-sell opportunities
 
12. Chart your ARPU over time and witness a steady increase
Ask Users How They Feel
A great way to measure users' love for your app is to simply ask them. Their reviews and ratings will give you invaluable information. Be careful about sending them directly to the App Store to log their feedback, though that would be moving too fast, too soon.
Ask your users how they feel, privately. Consider sending a quick in-app message (after they have completed an action, of course) which can be as blunt as "Do you love this app?" with options for "Yes" and "No." You can also opt for a more robust survey about their satisfaction with the product and their experiences.
When asking for their insights, be sure to have a plan in place to respond to negative or constructive feedback. Do not accept it as "just feedback," but instead, use it as an opportunity to engage with your users and show them how you will use their comments to improve.
To measure and grow the love:
13. Ask your users while in the app for their feedback, ratings, and suggestions
14. Measure their responses over time to track improvement
Public Proclamation of Love
When users respond to your private questions and let you know that they do love the app or give you other positive feedback, the time is opportune to link them to the app store so they can post their feedback for the world to see. The star ratings and reviews left by your most loyal users are the ones you should promote. They will act as social proof for new users considering your app (or comparing it to your competitors).
To measure and grow the love:
15. When you identify satisfied users, ask them to rate your app in the app store
16. As you accumulate five-star ratings, it will fuel downloads, installs, and activations. At that point, go back to step #1 and celebrate your second-time visits
Related Article: 9 Most Effective Apps for Internal Communication
You Can't Manage What You Don't Measure
It may seem like a lot of work, but measuring and growing the love for your app can be simplified by using in-app marketing platforms. They will enable you to implement and test your personalized messaging, offers and guidance so that you can analyze and optimize the user experience (and therefore the "love").
Measuring the love for your app is a means to an end, and that end is increasing the love for your app. After all, while in life you may be looking for a single soul mate to share your life with, for your app, eternal bliss comes when you get the most love from the most users who share your app with the most friends.