Spirit Hub identified a large barrier to acquiring customers: People didn't know what the company was or what it did. Solving this problem required the company to rebrand itself.
Building an efficient team and setting clear long-term goals are key steps for rebranding and expanding into new markets.
The company seeks to promote independent distilleries and connect them with customers. 
There's far more to a company rebrand than just a website redesign and a few social media posts. Whether you're a small business rebranding your e-commerce store for the first time or a large corporation trying to redefine your target audience, it can be difficult to rebrand on your own. You need a strong, loyal team to help you effectively launch your new strategy and meet your long-term goals.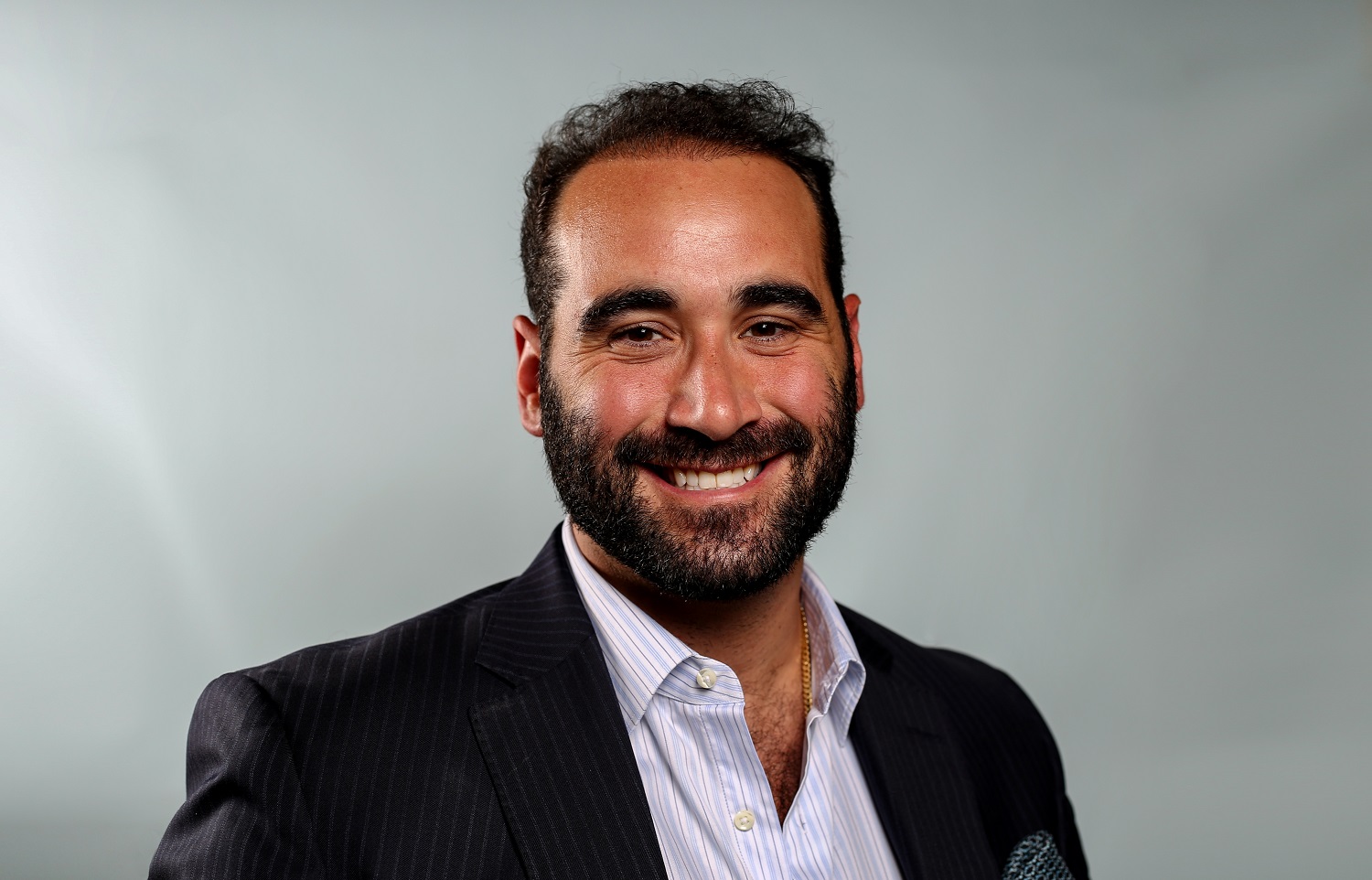 An important part of successfully rebranding your e-commerce business is educating potential customers and business partners about your product or service. Spirit Hub, formerly BigFish Spirits, is one example of an e-commerce business that's done this well. Built by a strong-minded leader and supported by a team of like-minded individuals, its rebrand focused on not only brand awareness, but product education as well. 
Spirit Hub aims to deliver the vision of the business
Since its inception five years ago, Spirit Hub has worked toward one major goal: unlocking the potential of its distillery partners and leveling the playing field for independent distilleries trying to grow outside their home states. 
Founder and CEO Michael Weiss knew that the alcohol e-commerce industry was a field he could thrive in and change for the better in the years to come. 
"I became aware of the three-tier distribution system's limitations for independent distilleries and the craft spirits industry," Weiss told business.com. "I believed [that] with my energy, drive and resources I had the ability to drive change, and therefore founded BigFish, which is now known as Spirit Hub." 
The three-tier system of alcohol distribution consists of importers or producers, distributors, and retailers. The system allows manufacturers to provide alcoholic products to wholesalers, who distribute the products to retailers, who then sell to consumers. Spirit Hub operates as a retailer in this system, connecting the distilleries that make craft spirits directly with online consumers. 
"As a company, we have always strived to give fans of craft spirits access to independent distilleries that they could not access before," said Weiss. "This includes product education, brand awareness, great online experiences, bringing new distilleries to market regularly, and connecting distilleries directly with customers." 
Rebranding by furthering industry education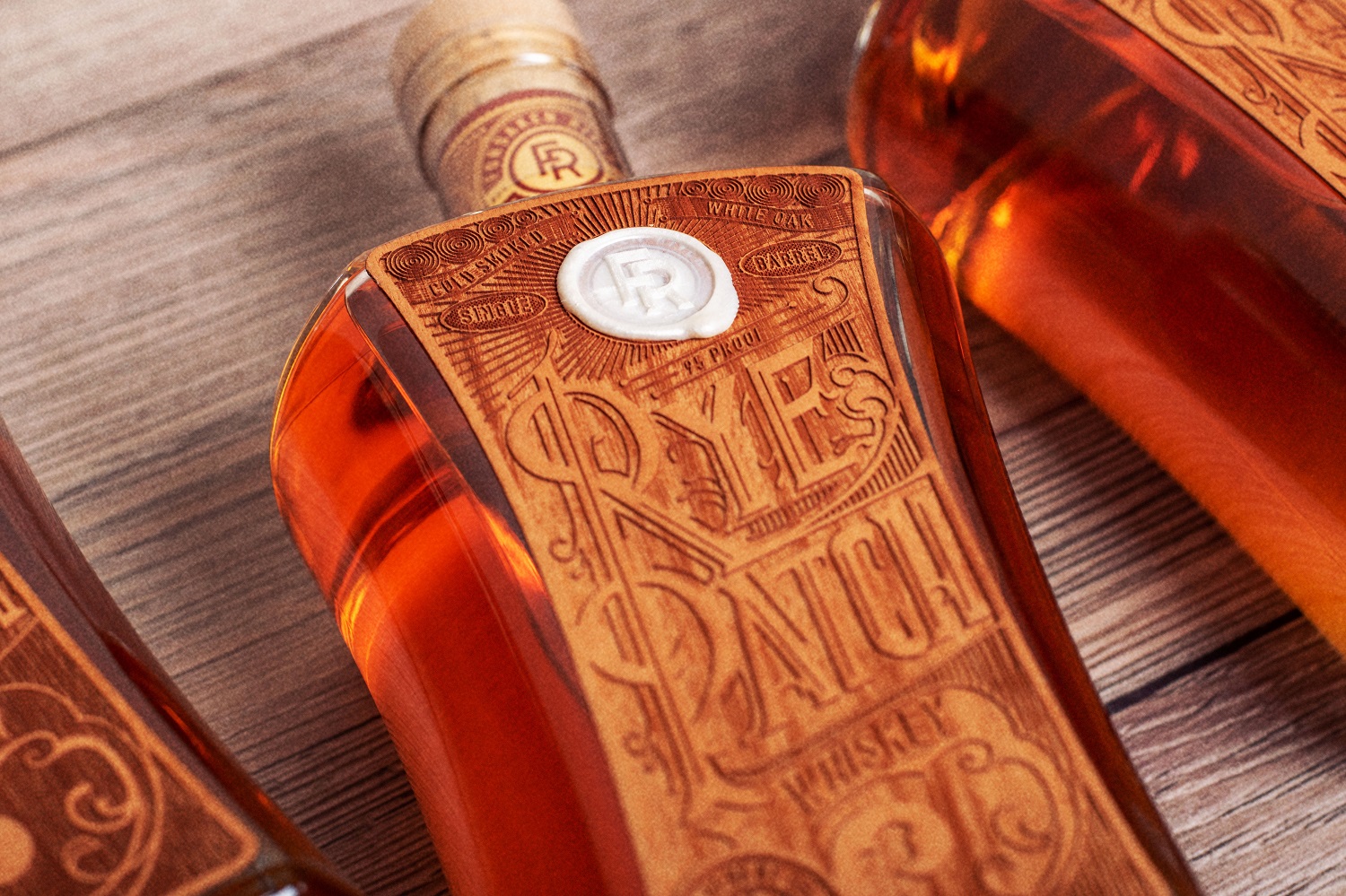 Spirit Hub identified a large barrier to acquiring customers in the evolving digital world: Its customers didn't know what the company was or what it offered. This required a big change for the company – a total rebrand. 
The first thing Spirit Hub needed to do was ensure it could deliver a value proposition to its distillery partners, ultimately providing customers with craft spirits from independent distilleries. 
"In doing so, we identified that we as a company needed to be able to educate our customers on what exactly it is that we do," Weiss said. "Therefore, we as a team decided that rebranding was the next appropriate step." 
When Spirit Hub was named BigFish Spirits, its brand spoke to its distillery partners but not its customers. So, Weiss had to make sure that when the company rebranded as an e-commerce business, it could quickly convey to customers what it is and what it does. 
With such a big task at hand, the rebrand faced many challenges, each concerning how fast Spirit Hub could deliver on its mission. 
"A major turning point was when the brand guidelines were finalized and the creative team could finally grasp the effect this brand would have on customers, as we began our expansion into multiple markets," Weiss said. "When it comes time to flipping social media accounts to the new brand, it's totally out of your control. You need a little luck and a lot of faith." 
With big challenges come big surprises, but not all surprises are bad.
"There are always surprises, but the most pleasing one was how the team came together at the crunch point in the effort, and that was truly humbling," Weiss said. Seeing his team's faces when the website refreshed for the first time was the most rewarding for him. 
Rebranding early
For a business owner or entrepreneur considering a company rebrand, there are several lessons to be learned. For someone who's invested millions in a company and expanded the careers of many, it can be difficult to say goodbye to what once was. Is it truly possible to take a brand you've worked on for years and simply dive into something new? Weiss believes so, and he learned a valuable lesson during Spirit Hub's rebranding process. 
"The lesson I learned in this process was to bite the bullet and do it sooner than later," he said. "This mountain only gets bigger with time. The sooner you rip off that Band-Aid, the simpler it gets." 
Weiss says that the saying "fail fast and fail hard" comes to mind. It's best to test new processes quickly to find out what doesn't help. 
"Waiting won't help, so keep pushing," Weiss said. "That's from John Osborne, my business partner. Follow the rules, figure it out, but always have agility and move things forward." 
While the mountain to climb may look steep, having a close-knit group of people in your corner can make the rebranding trek easier. Weiss believes you must have a team that is committed to the company effort and able to roll with the punches. It's a team effort – everyone is involved in the process.
The importance of family in the process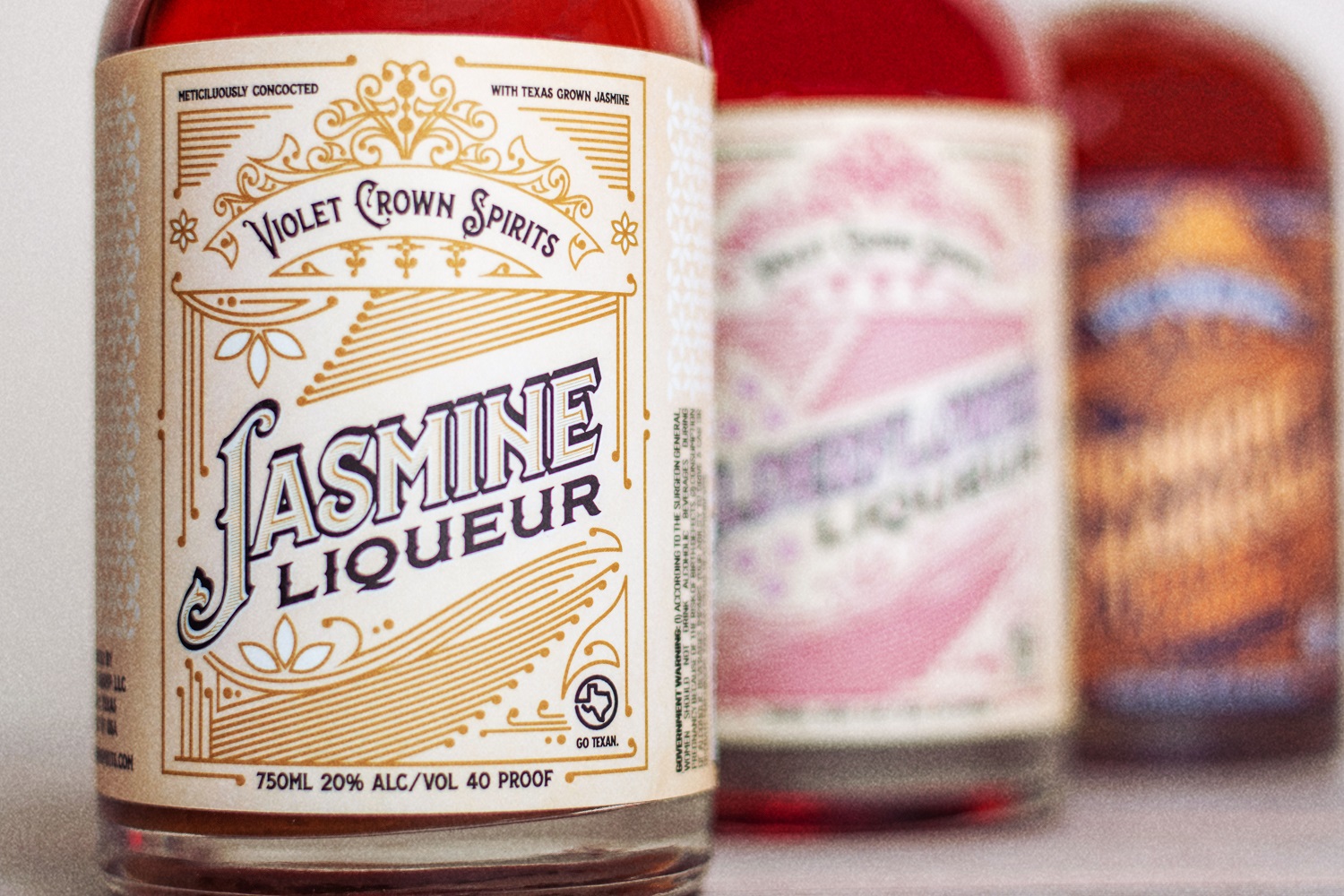 Weiss encourages e-commerce business owners to make sure family is part of the process too. He believes a business is operated by the people in it along with their families at home. 
"People need to know what you're doing," he said. "It doesn't just affect your office; it affects their loved ones. You need to be transparent with them. At my holiday party, I thank my employees first, and then their families and loved ones." 
Weiss said his employees and their families make the difference at Spirit Hub. Teamwork can extend outside the workplace, and massive company changes can touch the lives of people you may have never imagined would feel the effects. 
Weiss was raised around close family and supported by key mentors who deeply influenced who he is, what he believes in, and why he's so committed to bringing Spirit Hub's vision into reality. Growing up in Lincolnwood, Illinois, a suburb north of Chicago, Weiss considered his hometown a tight-knit community where everyone thought of each other as family. 
"The individuals who lived there were primarily hardworking people and business owners; they played a large role in my life," Weiss said. "I studied business administration at Touro College in New York City while I cut my teeth in the fintech space. This was a good experience and platform for me as I stepped into my business career." 
Weiss had three key mentors by his side throughout his business endeavors: his father, his grandmother and business owner Ruben Azrak. His father provided him with support, friendship, counsel and business direction at all times, while his grandmother played a critical role in helping him assess risk tolerance as an entrepreneur. 
Ruben "Ruby" Azrak, former owner and president of Phat Farm, taught Weiss that a goal is always achievable with great people around him. If his goal was to get people to perform well, he'd have to invest in them. 
While he believed he was born to build Spirit Hub, Weiss understood that he needed to deliver a solid marketing strategy while educating consumers and industry peers about the alcohol e-commerce industry. Rebranding an e-commerce business is no simple task, and he knew he couldn't do it alone. 
Teamwork makes the dream work
Building an efficient team is an important step for nearly every business, and Weiss knew it was critical if he wanted to see his vision of expanding his business into new markets come to fruition. Employing like-minded team members who want to see the company's success just as much as the founder does is an essential part of rebranding an e-commerce business. Weiss also recommends learning about the people on your team and the issues they face. 
"I really leaned on my team and mentors along the journey," he said. "One key skill I would highlight is listening. Your team is an endless resource to you when solving problems, and providing the forum to ideate on issues and challenges cannot be underestimated." 
Spirit Hub's next steps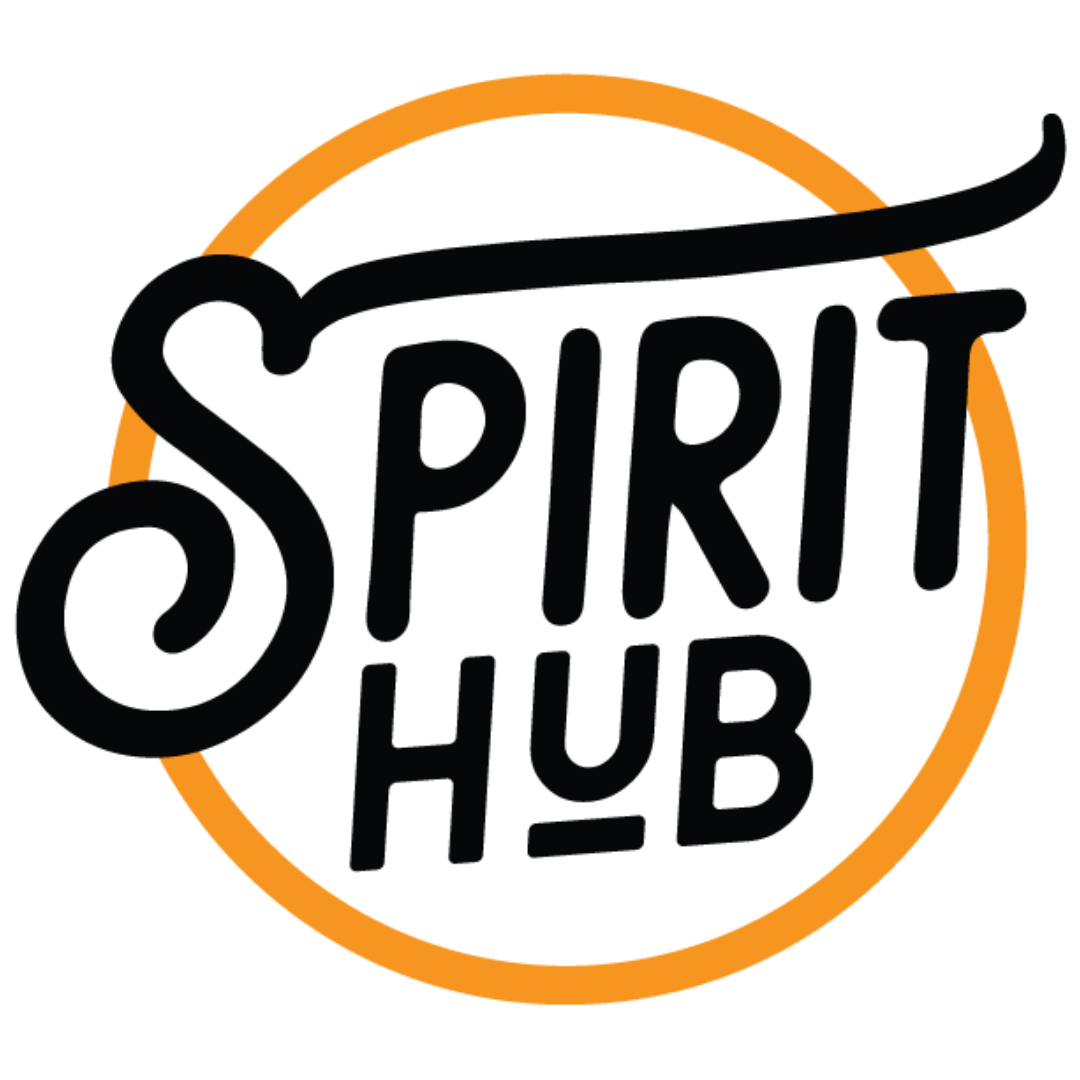 Alcohol e-commerce will continue to grow, and with online grocery shopping currently thriving, the two industries are a match made in heaven. This is where Spirit Hub steps in, pushing the alcohol e-commerce industry forward and providing newfound excitement for what's to come. 
Spirit Hub plans on expanding into three to five additional markets beyond Illinois state lines. 
"Up next is customer acquisition and education – that's critical," Weiss said. "For Spirit Hub, it's expanding into multiple states so we can extend the proposition for our distillery partners and reach customers around the world."