Reservations are a critical aspect of the dining experience. Online reservation software has modernized itself for the digital age by allowing diners to book reservations at their favorite restaurants online or via an app. Commercial platforms such as OpenTable also allow diners to browse menus, reviews and restaurant photos.
Bryan Hooper, vice president of IT restaurant operations and enterprise architecture for Bloomin' Brands Inc., a global restaurant company that houses notable brands like Outback Steakhouse and Fleming's, said the company took a hybrid approach to solve its restaurants' reservation software needs.
"Since reservations are a key part of fine dining, Fleming's has long used a commercial reservation and seating management product that integrates with OpenTable," he said. "When working through our waitlist solution aimed at our casual dining brands, we included reservation capabilities, which gave us great flexibility. We actually use this with our polished casual brand, Bonefish Grill, that leverages a hybrid of waitlist and traditional reservations."
He went on to say that the company's other brands moved to a proprietary platform, "since OpenTable access is especially important for Fleming's, but less so for our casual dining brands."
Editor's note: Looking for a restaurant POS system? We can help you choose the one that's right for you. Use the questionnaire below to receive information from a variety of vendors for free:
What is restaurant reservation software?
Restaurant reservation software is a way for customers to schedule and manage their dining reservations digitally. Additionally, it allows restaurants to customize and elevate the dining experience for their customers before they even walk through the doors. The software is available as either a website or an app. Customers use the software to find availability and make reservations at restaurants online without needing to call. This saves time and resources for both the restaurant and customer. 
Businesses can use the software to track and organize their reservations, maintain relationships with their customers, and grow their business by reaching new audiences. 
Key factors in choosing online reservation software
Competition in the online reservation market is fierce. In a sea of providers that are all very similar, here are six key considerations as you look for a solution:
Overall technology integration: How would your website, payment gateway, customer relationship management, inventory management and accounting software integrate with the online booking software? As you adopt more technologies, ensuring compatibility with your booking system, website, CRM and other apps is critical. Certain reservation software allows you to integrate top POS systems, such as Toast, with the app. This streamlines operations by having all your business's information, inventory, customer data, reservations and reports easily accessible in one place. Not every app allows you to integrate your POS system, so pick the right software for your business based on the programs you already use. 


Personalization: "Many of the better products let you collect and leverage customer information to drive a more personal dining experience for your reservation guests," Hooper said.


Brand and website integration: An online reservation tool should feel like part of your brand, not some clunky outsider. Look for web widgets that you can easily fold into your existing website.


Overall marketing strategy: If you go with well-known reservation marketplaces, such as OpenTable, you may get leverage in your efforts to increase your incremental reservations. These major players offer several channels for marketing suggested restaurants and more.


Customer lifecycle strategy: "Online reservations are just one part of the guest-management story, so think about how this solution fits into your own broader guest visit lifecycle of plan, wait, seat, order, dine and pay," Hooper said. "Your online reservation system either needs to handle many of the early phases of the guest visit, such as seating management, or integrate well with the system you use to deliver those functions." 


Fees and commitments: As with any new tools, evaluate the cost versus potential gain. Online reservations run the gamut, from membership-style models to ones that charge fees per reservation. Make sure you understand your rights for opting out or switching programs, should the need arise, and find out what support the software provider will deliver if you need it.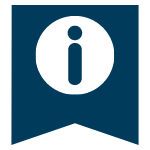 FYI: In a restaurant technology report published by Toast, 73% of diners agreed that restaurant technology improves the guest experience, and 95% of restaurateurs said it improves their business efficiency.
Reservation software features to look for
If you are considering purchasing reservation software, you should look for the following features.
Email automation: According to reservation software company Bookinglayer, this is an essential feature for this type of software, as tracking your online reservations can become tedious. This is especially the case for the workers who are expected to send emails to confirm reservations, send reminders, and so on. 


A calendar: This may seem like a no-brainer, but a calendar makes it easier for diners who are making reservations on your site to check their schedules and figure out which dates and times work best for them.


Online payment processing: According to booking company Little Hotelier, you should look for software that allows you to process your restaurant payments online. Otherwise, you will have to find other ways to collect payments, which essentially defeats the purpose of using the software.


Advanced reporting: As Little Hotelier also asserts, you want reservation software that offers advanced reporting. This will allow you to create custom reports that show your daily, weekly, monthly or annual performance. It will also allow you to view payments and outstanding payments.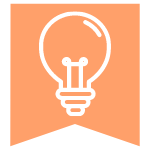 Tip: If you want a program that manages more than reservations, consider a complete restaurant management system. This type of software manages staff, sales, inventory and more.
Benefits of restaurant reservation software
Reservation software benefits restaurants just as much as their customers. 
Efficiency: The software can streamline business operations and take over administrative tasks such as answering phone calls and emails, manually managing a waitlist, and, depending on the app, notifying customers when their table is ready.
Customer convenience: Customers can schedule their reservation online, use features such as waitlist tracking to see how long until they'll be seated, manage and cancel reservations to avoid no-shows, learn about new company updates and dining promotions, and review their dining experience.
Customer satisfaction: Restaurants can obtain customer feedback, track returning customers to customize their experiences, and offer personalized promotions and deals to new or returning diners.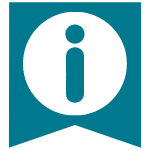 Did you know? In a survey conducted by OpenTable, 30% of Americans said they didn't show up for a reservation within the past year. Offering customers an easier way to book and manage their reservations online can benefit customers in terms of convenience, but it can also help your businesses avoid no-shows.
These programs are some of the most popular restaurant reservation software.
OpenTable: This software allows restaurants to keep track of reservations, customers, how many have been served, and so on. You can also use it to manage capacity and provide a better experience for customers. OpenTable's Connect plan has no monthly fee but charges $2.50 per cover. Its GuestCenter plan costs $249 per month, plus $1 per seated online cover. 


Eat App: This table management software is designed for all restaurant sizes. It offers automation services, collects guest data to serve customers better, and easily integrates into existing software. Pricing starts at $119 per month for the Basic plan and $209 for the Pro plan. The premium Enterprise plan's pricing is available upon request.


Yelp Guest Manager: Formerly known as Yelp Waitlist, this app allows users to easily make reservations while also helping restaurants to keep track of everything their customers are booking. It is straightforward to use and easy to train staff on. In addition, it has excellent features for businesses, such as automated text alerts to customers when their tables are ready and predictive wait-time trackers. Yelp Guest Manager costs a flat fee of $249 per month. 


Yelp Reservations: This software provides everything necessary to manage the front of house for your restaurant. You can handle reservations, assign and rearrange tables, and more. It also offers live support for those who may have trouble learning how to use the software. Like Yelp Guest Manager, Yelp Reservations charges a flat fee of $249 per month to access its online reservation and waitlist management services. 


Resy: This reservation app offers several tools for businesses to customize the user experience and help their restaurants stand out. The Resy At Home feature allows businesses to create virtual and pop-up events to boost revenue. Resy also enables restaurants to customize confirmation texts to customers who book using the service. It can also integrate with numerous POS systems. Resy offers multiple price options, with the Basic Platform starting at $249 per month. The Pro Platform 360 offers customizations and support for $399 per month. The Enterprise Full-Stack Platform is available for $899 and comes with added custom metrics to learn more about your customer base. 


Tablein: This app is designed for smaller businesses and offers scaled-back options that are great for businesses looking to modernize administrative tasks. Customers can book a table and use the app to receive a notification when their table is ready, allowing businesses to turn over tables faster and avoid customer complaints due to wait time. The cost is $80 monthly for the Basic Tablein plan, which enables up to 150 table reservations per month. For unlimited bookings, you will be looking at $115 per month for the Premium plan.


TableAgent: This software is excellent for small businesses that want a program for basic reservation management. TableAgent allows customers to book reservations, access existing reservations, and make changes from any device. It does not include as many features as its competitors, such as POS integration or floor plan arrangements, but the software is free, with no monthly fees or installation costs. 
Business.com editorial staff contributed to the writing and reporting in this article. Source interviews were conducted for a previous version of this article.