According to global information services group Experian; nearly half of organizations in the United States have experienced an online security incident in the last 12 months; nearly as many have increased their investment in security-related protections as a result.
Though preventative tools like cyber insurance policies (which are now held by nearly 30 percent of the businesses Experian surveyed) can help organizations mitigate the financial risk that ensues following a data breach, all businesses accepting credit and debit card payments from customers must take proactive security measures.
As customers' financial behaviors evolve to include digital banking and financial technologies—like peer-to-peer payment, virtual currency, mobile payments and mobile wallets—tokenization is one of the most important new technologies merchants can leverage to stand in the way of cybercriminal access to customer payment information.
Here is a look at the basics of tokenization, how it works and why it has become such an important technology for any business that accepts credit and debit cards.
Related Article: Swiping Safely: How To Safely Exchange Payment Data
How Tokenization Works: The Basics
Financial experts often recommend that consumers use a paper shredder to destroy bank account statements, checkbook registers, tax forms, payment receipts and similar documents that include sensitive data, for a simple reason:
Theoretically, any account number reflected on the document that wasn't destroyed beyond recognition could be used fraudulently. Much like a paper shredder renders account information meaningless so that it's made nearly impossible to re-assemble, repurpose or identify, the same theory applies to tokenization—through technology. 
With tokenization, a consumer's personal account information is re-assigned with a "surrogate" number called "a token."
The token may or may not use the same number of digits shown on the card along the same number of digits in the expiration date. The token "number" does not tie back to the account owner, or correlate to his/her account information in a way that a person could "decode," other than for use by the intended parties involved in transaction processing. The cardholder typically won't be aware that a token has been assigned to his/her card or know what the token is. Likewise, the tokenization assignment or approval process shouldn't change the customer's experience during transaction processing compared to a non-tokenized transaction (other than to make it more secure).
In the case of technologies like mobile wallets, which house any number of customer accounts within the mobile wallet, tokenization ensures that a customer's card information isn't stored on a mobile wallet provider's server, which could be breached. While tokenization doesn't inherently prevent a breach, it does lessen the chances of one:  
Token numbers accessed by thieves are essentially meaningless. The "token" numbers can't be used to initiate and conduct fraudulent transactions, or to identify other aspects of the account owner's identity.
Related Article: Lock It Up: 9 Tools to Keep Your Company's Data Safe
Why Tokenization Is Important
Though the payment card industry has taken steps to better protect consumers who use credit and debit cards (as well as the businesses that accept them) with proactive payment industry security standards known as PCI compliance, and the recently mandated industry-wide shift to EMV smart cards in America, tokenization is an added layer of protection in payment processing. As the authors of the "EMV Payment Tokenization Specification Framework" explain, EMV cards address security for "card-present transactions" (when the customer physically completes the payment by inserting his/her card into the EMV terminal at the point of sale).
However, tokenization addresses the fraudulent use of account data during processing and data transmission. This includes payment transactions initiated at a point of sale, in e-commerce, and those that use emerging payment technologies like mobile or digital wallets.
Related Article: Getting Ready for EMV: The Liability You Face If You Don't Switch
How Businesses Can Use Tokenization
Tokenization involves a "payment ecosystem" that is dependent on communication between the merchant payment terminal, the acquirer, the payment network, the token service provider and the card issuer. Nevertheless, merchants that want to benefit from tokenization do not need to adjust their processes at the point of sale:
Simply choose payment providers that use tokenization in their transaction processes.
Tokenization presents a more secure way of transmitting customer data, and ultimately, is a means to better protect your business from a potential data breach. Tokenization may sound like a complex technology, but most of the work takes place on the back end. Simply choose a provider that guarantees tokenization is installed in transaction processes to mitigate risk and enhance payment security.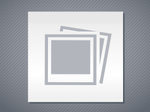 Best Low Volume Processor - PayPal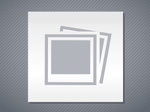 Retail Credit Card Processors - First Data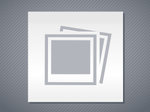 Lowest Processing Fees - Square