Online collaboration platforms have given us a way to collaborate in a variety of ways that a simple phone line did not have the capability to deliver.
Modern platforms that operate on the web or mobile devices such as Yammer, Trello, Asana, Basecamp and Podio all present different ways to communicate with employees and customers, capturing much more than a simple voice conversation can.
As a result of this, some businesses are wondering whether or not it is worth it anymore to have a traditional phone line or at least a voice-over-IP (VoIP) solution.
A PEW survey among consumers demonstrates that the importance of the landline is declining significantly.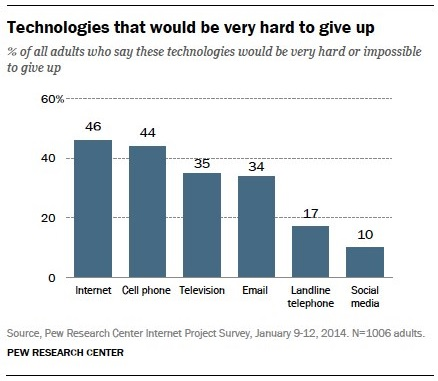 This may lead to the notion that voice communication doesn't carry much weight anymore, but the truth is that we're simply shifting to a newer medium for making our voices heard.
Not only is the VoIP market exploding, but worldwide smartphone sales are also going through the roof. Voice communication isn't dying—it's transforming into something more flexible.
This all ties in together to bring me to my next point: Businesses themselves can also benefit from this trend through virtual PBX systems.
Let's have a look at some of the reasons why you should not totally retire using voice communication and why you should adopt a virtual phone system for this purpose.
Related Article: 5 Reasons the VoIP Market Will Reach $88 Billion by 2018
Voice Is More Accessible
Right now, there are officially more mobile devices in the world than there are people. Because of this, you can safely assume that all of the people you come into contact with on a regular basis have cell phones.
Making a phone call doesn't just send a notification to someone; it makes that little device in their pocket ring constantly, compelling that person to answer. Phone calls can provide instant gratification whereas email and anything else that sends push notifications would probably take some time before they are noticed, or before people send back a response.
The immediacy of a phone call is, by and large, the most compelling reason why you should not abandon voice communication. Couple that with the fact that the number of mobile devices in circulation is constantly growing at an astounding rate, and you can still ensure good reach.
Telephony Service On IP Networks Is Advancing
The word "telephone" is often associated with a voice call, but this isn't always necessarily the case. Some virtual hosted PBX solutions will allow you to connect with a video calling provider so that you may have voice and video calls within one unified interface.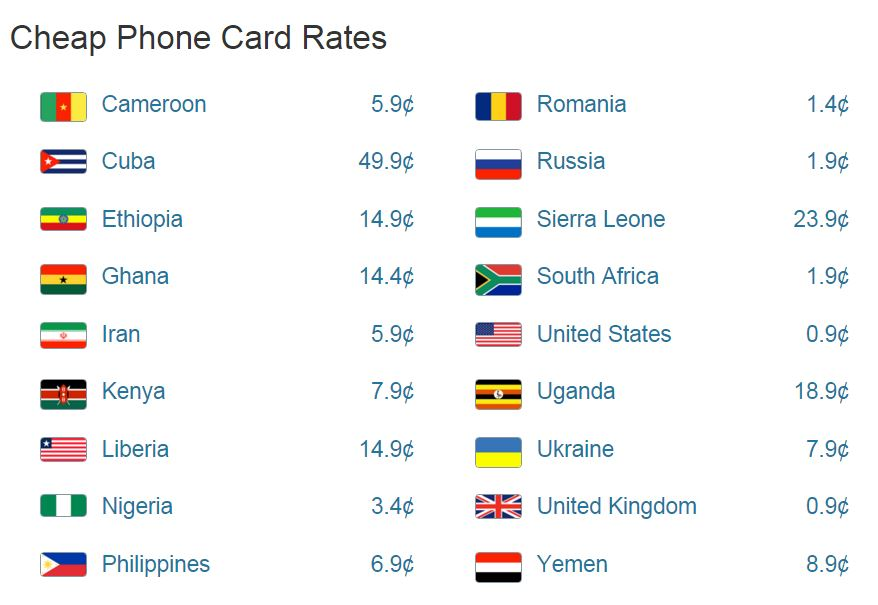 Others will allow you to enter and host conferences, which make team chats with geographically-dispersed teams much easier. Almost anything involving communication and collaboration can now be done on a smartphone.
For example, NobelCom Phone Cards has created an app that lets you use its cards directly from your mobile device rather than having to dial a series of codes.
Your Office Is Everywhere
It's safe to assume that you carry your mobile phone with you everywhere you go outside of your home and office. With today's PBX offerings, your phone can become much more than a personal communication device.
Many services will allow you to take your office number and extension with you in the form of an application. By doing this, you would be able to respond to clients and partners with an unprecedented agility from any location in the world.
Being accessible as such makes you look more professional and better-attuned to the needs of customers, partners, employees and other contacts.
Following the same idea, you can do this for your team as well, allowing them to be agile and available even when they are not working in one central location. It gives your business a line of communication that is easily accessible.
Your Colleagues Have Easier Access to You (and Each Other)
While keeping an open line with your clients is a crucial part of ensuring that your business grows, we mustn't forget that our colleagues need us, too! By having a virtual hosted PBX, your colleagues can also easily remember how to contact you by using an extension rather than dialling the entire number. They will also be able to make quick phone calls to each other to collaborate on various large-scale goals.
For example, if you are developing an app, the team members writing the various modules can communicate rapidly whenever they need particular details on the code that they are working on. This increases productivity across your connected organization, again even if the team is dispersed across different locations.
Related Article: Get It Together: 7 Quick Ways to Make Your Business More Organized
The Bottom Line
The market for cloud-based virtual PBX services is growing, according to analysts, who say that it will reach around $12 billion by 2018. Because these new phone systems provide mobility, these allow newer businesses with different models to operate fluidly from one number, transforming them into more professional entities.
If you're often on the move, having a virtual PBX is likely the best way to maintain a good "packaging" image in front of your clients and potential partners.