Companies always talk about having a great A-team – these are the go-getters, the ones who are looking to climb the ladder as fast as possible. Businesses invest a tremendous amount of time and money to develop these people. But what about your B-team? Should you work to develop them?
What is a B-player?
B-players are the employees on your team who, with some direction, do their jobs well. They execute tasks when given directions and when followed up on consistently, according to Krisi Rossi O'Donnell, chief recruiting strategist at LaSalle Network.
"They may not completely understand the full implication of their jobs on the overall business (bigger picture), but they do realize that their jobs are important and they act as such," O'Donnell said. "They typically fly under the radar because most organizations focus on either the top 20% or bottom 20%. B-players land right in the middle and are most often the group getting the least amount of attention."
Types of B-players
According to Tomek Mlodzki, CEO of PhotoAiD, there are four kinds of B-players:
| | |
| --- | --- |
| Type of B-player | Description |
| Recovered A-players | These professionals were once A-players but decided to give more space to their private lives. |
| Truth-tellers | Truth-tellers have established a relationship of trust, honesty and loyalty with their superiors. |
| Go-to people | The go-to staff members are those who know how things are going and are often a reference point for others. They are the most likely to move up to A-player. |
| Middling employees | Middling employees do their jobs and are usually risk-averse and not particularly dynamic. They don't stand out in the company, but they also don't do anything to harm the company. |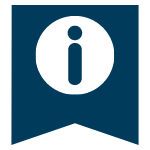 FYI: Some say there is a fifth type, "the workhorse," who works long hours and takes on extra work without complaining, but has no desire to be an A-player.
A-players vs. B-players vs. C-players
A-players
These team members are easy to distinguish.
"They are the top producers week over week and are the employees you trust to delegate projects to," O'Donnell said. "They are the high-potentials who need little – if any – guidance and are able to take a project and execute beyond what is expected. A-players are self-aware and able to make independent decisions autonomously."
B-players
O'Donnell said B-players, on the other hand, are the potential high-potentials. 
"They need guidance, but are able to take direction and apply the feedback the first time it is given. B-players are able to come up with resolutions, but need reassurance that their choices are correct. When asked about the hows and whys of what they are doing, they get it but lack confidence that their answers are correct and sometimes don't understand the bigger picture of their impact on the organization."
C-players
C-players are those who give minimum and sufficient support to the company, according to Mlodzki. They might do just enough to not get fired, but never go above and beyond to try and excel or move up in a company. Some say C-players still get work wrong even after being shown how to do a certain task.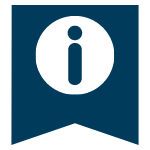 FYI: It's possible that C-players are simply the newest on the scene. They aren't familiar with the company yet, or maybe even with the job if it's an entry-level position. It doesn't mean they're a bad hire, just that they have a lot to learn.
Why not just employ A-players and get rid of the B-players?
O'Donnell said that to keep an organization growing at a healthy pace, there needs to be a plan in place for the future. 
"In a perfect world, the A's will stay at the company and not be tempted to leave for other opportunities, but we don't live in a perfect world, and if offered a higher salary, they could leave," O'Donnell said. "Managers can't assume their A-players will be there forever; therefore, recognizing and training the next generation of leaders needs to happen early on." 
B-players are the core of the succession-planning process. While you should always be looking for A-players, don't think that you can't teach a B-player to be an A-player. However, it's important to have consistent B-players and not try to turn them all into A-players.
"B-players stay in their positions a little longer, really learning the craft, and when they are ready to be promoted, they have a strong understanding of the operations of the group," O'Donnell said. "Homegrown growth affects all employees positively. Growing your B's into your future management/leadership team has long-standing positive effects on an organization."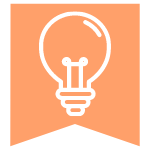 Tip: A company always needs B-players, so if you promote a B-player to leadership, look for another B-player to replace them.
How to manage and develop B-players
Here are a few tips on how to foster your company's B-players:
Put in the time. Time is the greatest gift a B-player can receive from a manager, according to O'Donnell. "Oftentimes, managers want to spend time with A-players because it's more enjoyable – they are easier to manage and the conversations are richer. However, managers need to focus on building the skills of the B-players too."

Be patient. O'Donnell said managers need to have the patience to help B-players learn from their mistakes. That will pay off in dividends. It's also helpful to determine what a B-player wants to accomplish at the company. If their goal is to move up, the managing style they need will be different than for a B-player who is content staying in a B-player role.
Let others help manage. Managers also need to realize that an employee can gain valuable experience from other employees, not just from the manager in one-on-one situations. "For example, move desks around and have B-players sit next to the A-players on their teams," O'Donnell said. "This gives them the opportunity to listen to them on the phone and watch how they handle in-person interactions with other co-workers. A mentorship program can be extremely helpful and beneficial too."
It's not impossible to develop a B-player into an A-player if that's the goal of both the B-player and the company. However, Mlodzki has his doubts about whether a B-player can become an A-player.
"It's not a question of intelligence or competence, but a set of intrinsic factors that cannot be modified, a way of approaching work or life in general," he said. 
Ben Hartwig, web operations executive at InfoTracer, agreed that turning a B-player into an A-player might backfire, since the personality traits of a B-player might not be suitable for an A-player role, and they might have already reached their maximum potential.
But it really is up to the B-player to determine if they're ready to become a top performer. Here's how a company can develop a B-player into an A-player:
Identify what motivates B-players.
The first step is to outline their strengths and weaknesses in the workplace. That will help determine what engages or disengages them. 
"From there, focus on the things that drive them to strive for development," said Nunzio Ross, owner and head director of Majesty Coffee. "Use company surveys and individual assessments to help you identify these things and reward them for their improvement. This way, it transforms them into a more motivated workforce."
Give B-players space.
"Managers need to give [B-players] space, not increase their load like they would to an A-player who thrives under pressure, and let them grow naturally by supplying positivity and motivation," Hartwig said. 
Benefits of having B-players in your company
B-players are necessary to the proper functioning of a business and shouldn't be dismissed as extra weight. Here are the benefits of B-players in a company:
B-players can fill in for A-players. 
"Managers and leaders are moving 100 mph to get things done so the company can continue growing, and depending on the company culture, some managers only care about immediate results, not necessarily helping employees grow," O'Donnell said. "What happens as a result? The A-player that is producing leaves, and there is no one to immediately fill that gap." 
O'Donnell added it might take another six weeks to fill that position, which can have a real negative impact on your productivity. However, companies that are focusing on building the B-team early on will have someone ready to jump into the game.
B-players perform tasks that A-players and C-players can't or won't. 
There are many aspects of an organization that require different skill sets to run optimally, according to Greg Provance, owner of GP Hospitality Partners LLC.
"A company needs each and every quality on board in order to match strength with these different aspects and run as efficiently as possible," he said. "Too many leaders, and no work gets done despite all of the great ideas. Too many workhorses, and little to no innovation. Even the C-players are necessary in order to identify where improvement may be needed and to allow non-performers to be replaced by those more capable."
A B-player might secretly be an A-player. 
If you have a B-player who is actually an A-player but took a little extra time to get there, your company has now benefited from that person as a B-player, and might benefit from them as an A-player in the future.
"I find that some B-players are actually A-players that took a timeout to just be a cog in the wheel as a way to take a break from responsibility, perhaps while dealing with a life change or just to assess their commitment to a particular industry," Provance said. "These players, given the right opportunity and mentorship, can easily be coached back into being effective A-players."
Suzanne Lucas contributed to the writing and reporting in this article. Some source interviews were conducted for a previous version of this article.