First impressions are always important. As a business owner, you already know that.
In the Internet age, however, customers get the first impression of your business even before meeting you or using your product.
Research shows that nearly 85 percent of customers search for companies on Google before making a purchase.
This stats-rich blog post by ReputationX, an online reputation management company, shares several other interesting stats:
Almost 65 percent of customers consider online search results as the most credible information source about a company.
63 percent of consumers need to hear something online at least three times before believing it.
70 percent of recruiters in the U.S have rejected candidates based on the information found online.
In simple words, if you don't manage your online reputation carefully, you can lose business without even knowing it.
But reputation management is not just a set of activities. It needs to be a part of your broader marketing and branding strategy.
Here are a few ways you can create a solid online reputation for your business.
Related Article: Reputation Management: The Missing Ingredient in Your Marketing Strategy
1. Clearly List Down Your Branding Objectives
Reputation management is a core part of branding. Which is why you need to look at them collectively.
How you go about building your brand's reputation depends mainly on your objectives and long-term branding strategy.
It's a decision that needs to be made at the very top of your company's hierarchy since it defines the way you communicate with your target market.
So be clear about your branding objectives first. Decide what tone of voice you'll be using to communicate with your audience.
What are the core benefits and features of your product that you want to highlight. What is your competitive advantage, and how you want people to perceive your brand.
Spend time thinking about these questions and answer them comprehensively before start taking action.
2. Identify Your Most Effective Communication Channels
The effectiveness of your online reputation management strategy depends largely on the communication channels that you choose to reach your target audience.
There are hundreds of online forums, social networks and communication platforms where people discuss brands and share their feedback.
It's easy to think that you need to be on all of them.
For example, you must've seen brands with profiles on Facebook, Twitter, Google+, Pinterest, LinkedIn, Instagram and every other social network in the world.
But how many of their profiles are active? In most cases, not more than one or two.
Dead social media profiles do more damage to your reputation than having no profiles at all.
So don't try to stretch yourself too wide.
You just need to identify the most effective communication channels that your audience regularly uses.
Look around your industry and see what modes your most successful competitors are using. Research well, and then stick to the platforms that your audience is most likely to use.
3. Listen To What People Are Saying About Your Business
Monitoring the web and listening to what people are saying about your company is important for online reputation management.
It not only helps you understand the needs of your audience but also allows you to counter any negative campaigns that your competitors might run against you.
There are several ways you can keep an eye on what people are saying about you.
Google Alerts: Set up Google alerts for your company name and other brand keywords so that any time there's a new page about your brand you get notified about it.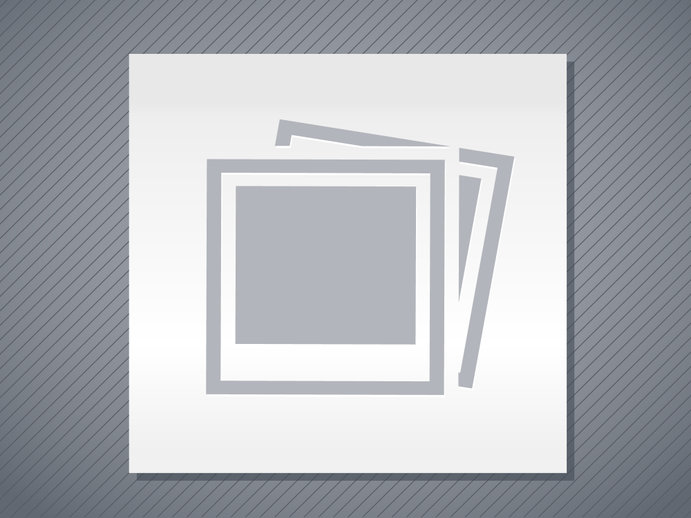 Also set up alerts for the names of your leadership team and any common misspelling of your brand name.
Social Media Monitoring: Search your brand name on Twitter, Facebook, Google+ or any other networks where your audience is more active. There are several free tools you can use to automate this process and get alerts every time someone mentions you on social media.
Things happen quickly on the web so you always need to keep an eye on what's being said about you and react in a timely manner.
Related Article: Reputation Management 101: How to Ensure People Love Your Business
4. Establish Your Reputation by Creating High-Quality Blog Content
Content marketing in general, and blogging in particular, is one of the best ways to build a solid reputation on the web.
When you regularly create high quality, actionable and useful content on topics that are closely related to the needs of your audience, people start seeing you as an industry expert.
It quickly builds your credibility and allows you to demonstrate your expertise and understanding of different industry issues.
Research shows that blogging has a direct impact on your online reputation and how people feel about your business.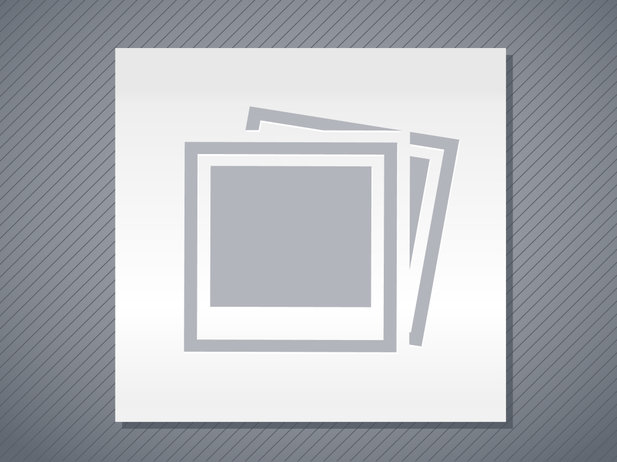 Shopify is a great example. Their E-commerce blog has helped them build a strong reputation and is considered as one of the best in the industry.
Regular blogging is also the most cost effective way of staying on top of Google search results on competitive keywords.
5. Associate Yourself With Credible Publications and Platforms
An old fashioned, but highly effective, way of building a strong reputation is to associate yourself with trusted and credible platforms in your industry.
There are several ways you can do that.
Guest Blogging:
Feature on the top publications and blogs in your industry as a guest author. In fact, guest blogging benefits you in several other ways as well.
It exposes your content to a much bigger audience and helps you expand your network.
Client Testimonials:
Display the logos and testimonials of the clients who're well-known in your industry. This instantly makes you trustworthy and boosts your reputation
Influencer Outreach:
"A man is known by the company he keeps", this applies to brands and businesses as well.
When you build connections and relationships with influential people in your industry, you effectively borrow their credibility.
Review Sites and Forums:
Online review platforms like Yelp, Google+, Facebook reviews and industry specific forums are also crucial for the reputation of your business. You need to find ways to generate positive reviews and discussions about your brand. 
6. Create a Strong Profile of Your Leadership Team
The reputation of your founders and leadership team has a direct impact on your brand's reputation. You can't separate the two from each other. This is why many companies display the social media profiles of their founders on their web sites
You can't control how all your employees use social media. But you should, at the very least, have a set of guidelines for your top leadership team on managing their Facebook, LinkedIn, and other social media profiles.
Modern day consumers don't differentiate between the personal and professional lives of brand owners and founders.
If the personal social media profiles of your top decision makers have anything that your consumers find offensive, your company's reputation is likely to suffer.
7. Avoid Arguments and Be Prepared to Apologize
No matter how hard you try, you will always have a few bad reviews and dissatisfied customers from time to time.
You need to accept that as a part of business and handle such reviews with care.
The worst thing you could do for your brand's reputation is to start arguing with dissatisfied customers online. People don't like brands that fight and argue with their clients.
Be kind and respectful in your responses, and try to keep the relationship with your customer intact.
And in case there's a genuine complaint, never be shy to apologize and compensate. It does wonders for your reputation.
Related Article: Your Reputation Is Your Reality: How to Strengthen Your Company's Public Image
Wrapping Up
Your brand's online reputation is one of your biggest business assets. You need to carefully manage it to ensure that your customers see you exactly the way you want.
Follow a proactive and aggressive reputation management strategy so that you competitors cannot defame you and take advantage of any strategy loopholes.