I've always been the kind of girl who would wear yoga pants and flip flops everywhere I could get away with, unfortunately, that's not always appropriate.
Prior to starting a career in marketing in the corporate world, I frankly did not pay attention to fashion.
My motto was always, "cute, comfy or bust". My mother, a "fashion diva," has always been the complete opposite.
She has joked that she did not know where I came from due to my lack of caring for shopping, fashion, and other things she feels the typical sophisticated woman would be interested in.
Related Article: Dress the Part: What to Wear In An Interview to Get the Job
I remember when I landed my first full-time job back in 2010. Not only was my mother ecstatic that I would be working a nine-to-five out of the house, (as opposed to the freelance work I had been doing), she could not wait to dress me up for the job.
Naturally, if I was not comfortable, I was not interested. Over the years, I learned that the two could be friends.
Unlike mother dearest, I don't need enough shoes and clothes to fill a small apartment, I just need a few staples.
Like many of you, I am a career woman who wants to look professional in the workplace, so I've learned to embrace my inner fashionista.
You don't need a hundred outfits, just a few that can be mixed and matched, will do.
Pieces of Business Clothing Every Woman Should Have
Black pants. 
Black is timeless, classic, and goes with everything (although mom would argue, never brown). I have one comfortable pair that I've had for years. They were a bit of an investment at the time but have been worth every penny.
Monica Lek, the Creative Director from Forcast, an Australian fashion brand that specializes in women's desk to dinner clothing, recommends having a pair of black pants in either straight leg or tapered leg. 
"While I'm personally a big fan of slim pants, straight leg and tapered leg tend to be a bit more conservative. Wear them to a meeting with the CEO or your investors," she said.
Black suit jacket.
You need a suit jacket to go with the black pants or dress up a pair of nice jeans. I've collected a few over the years. Long sleeve, short sleeve, three quarter sleeve, does it matter? Either are appropriate, says Lek.
Black shoes: to heel or not to heel?
There has been a lot of discussion over wearing heels. Sheryl Sandberg and Marissa Meyer sure know how to the pull them off.
Apparently, in the tech world, women are still being judged on their style and appearance rather than talent, according to Forbes. Ultimately, if your feet kill you because of heels, you're not going to be your best you, so opt for the flats.
A neutral colored, solid print day dress.
Pieces with patterns can be busy and distracting in meetings. Save the patterned pieces for slow days at the office. If you have a big meeting to attend, a solid print day dress is an excellent choice.
A piece like the Sarah Boat Neck Midi Dress is sleek and sophisticated. The paired belt dresses it up a bit.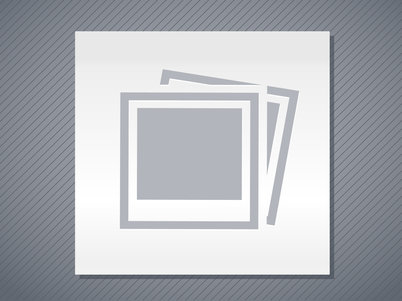 The Naomi Pleat Shift Dress is different than your traditional day dress due to the curve on its neckline. If you're tired of the same old shaped tops, consider curves.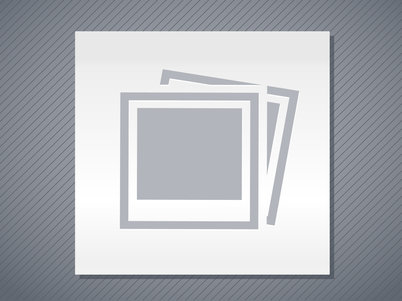 Related Article: Interview Success Secrets: How to Project Confidence With the Right Attire
Dressy suit jacket.
Pair it with your plain black pants for a whole new look. A lady can never be overdressed, Lek added. So make the dressy suit jacket work by styling it for work and the weekend.
A dressy suit jacket is the perfect finishing touch to any outfit; it can be worn with a classic shift dress for power dressing, or it can elevate your weekend look by being paired over a tee and denim.
When investing in a dressy suit jacket, there are some things to look out for according to our expert, such as:
A great fit. When garments fit well, they look that much more expensive and refined.
A single button closure. It creates a modern feminine look without looking too corporate.
Length. The length of the jacket should be just right at the hip, as this length will offer versatility.
Something in leather.
In her article Making the Most of Leather Apparel for Women, fellow Business.com contributor Lori Rogers-Stokes wrote, "Leather is now seen as a versatile luxury material, and average women are buying leather in new ways." That was in 2011. Today, leather at work is still hot.
Fashion Weekly recently published an article stating, "Leather is everywhere … [while it's] sexy, it's also chic and stylish depending on how you wear it."
The article also noted that leather pants in the workplace are a no-no and suggested mixing materials.
A pair of dress pants in anything but black.
Add a pop of color to your work wardrobe by adding a colored pair of pants. Color psychology is alive and well. It can evoke emotional responses, spark creativity and more. 
A basic top.
When selecting one, choosing pieces that can be mixed and matched offer more outfit choices. These two go with anything.
Kristy Panel Cap Sleeve Top: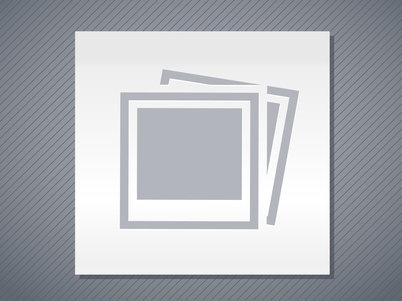 Olivia Sweet Heart Top: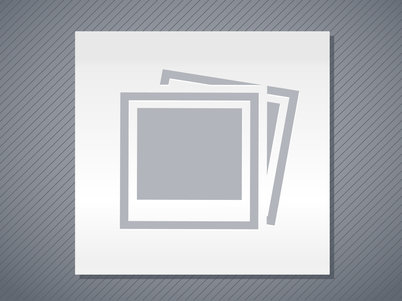 Related Article: Why It's Time To Change Your Company's Dress Code

Marisa Sanfilippo is an award-winning marketing professional who has more than six years experience developing and executing marketing campaigns for small and medium sized businesses with a focus on digital marketing. After graduating Stockton University with a B.A. in Communications and minor in writing, Marisa worked as a freelance journalist for numerous publications, ultimately earning a position as an e-marketing specialist for a credit union. While in that position, she earned HubSpot's Inbound Marketing Certification and helped build the organization's digital marketing strategy from the ground up. Her efforts helped lead the credit union to success on and offline including: a 200%+ organic increase in Facebook followers, a sales generating blog, and much more. Later on, she worked on a social media campaign that gained recognition by The Huffington Post.