For business owners who don't have enough cash in the bank but who have a strong business credit score, using a business credit card that has a 0% annual percentage rate (APR) can be an option. Business credit cards with 0% APRs allow you to pay off your expenses without incurring interest for a set period of time. There are several 0% APR credit cards to choose from with varying terms, rewards and qualifications.
"There are really few options for startups to get financing," Gerri Detweiler, education director at online business lender Nav told business.com. "Small business credit cards are often a good choice; you just have to make sure you're using the right card."
What is a 0% APR business credit card?
A 0% APR credit card is a type of business credit card that doesn't charge interest on eligible purchases or balance transfers for a predetermined period. That predetermined period can range from six months to 15 months. Some credit card issuers waive their annual fee and throw in extra rewards points to win your business.
A small business owner may use a credit card with a 0% APR introductory period to cover a large purchase, like startup costs or business expenses or cash flow needs.
Once your introductory APR period is up, you pay interest on purchases and any balances. Some credit card companies give you 0% APR on a balance transfer, but Ted Rossman, senior industry analyst at CreditCards.com, said many card issuers no longer offer that incentive in the wake of the coronavirus pandemic. Many issuers have also lowered the amount they are willing to lend businesses.
"It's harder in general to get a credit card. On average, there's probably about 20% fewer cards being opened," said Rossman. "Among those, credit limits are down 40% or 50%."
Your credit score has a direct impact on the interest rate you pay once the small business credit card introductory period is over. The higher your credit score is, the lower the interest rate is for the card.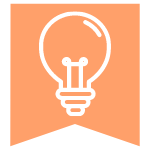 Tip: To avoid incurring interest, pay off your balance during the 0% APR introductory period. A zero-interest small business credit card is best suited for those who can repay their balance in the allotted time.
What are the pros and cons of using a 0% APR credit card to fund a business?
There are a lot of benefits to using a no-interest credit card, but there are also significant risks that need to be thoughtfully considered.
Pros of using a 0% APR business credit card
No interest. The biggest benefit of using a 0% APR credit card is the ability to finance purchases without paying interest. You don't have to come up with the cash upfront or worry about the interest compounding. There is one caveat: You must pay your balance before the introductory APR period expires."After the introductory period, the APR will be in the 11.99% to 20.99% range, which is typical, but a lot higher than you normally pay with a business loan," said Rossman.
Easy approval. Credit card issuers have underwriting standards, but they tend to be less stringent than lenders. When you apply for a business loan, the bank requires documentation and, at times, a lengthy review process. With a business credit card, though, you'll know in minutes if you're approved."Typically credit card issuers base their decisions on your personal credit score and income from other sources," said Detweiler. "There are some cards that accept scores in the mid-600s and some that might want the high 600s or low 700s."
Builds your credit score. New business owners often lack established credit but need to build their credit profile to get financing. A 0% APR business credit card is one way to do that. By using the card responsibly, your credit score increases over time, since your payments are reported to the credit bureaus.
Rewards you for purchases. From cash back to free airline flights, business owners can rack up cash and bonus points using a credit card for purchases. Some credit card companies include a welcome bonus on new purchases.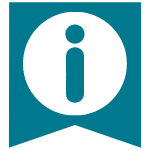 Did you know? Using a 0% APR credit card is a great way for new business owners to build their credit scores.
Cons of using a 0% APR business credit card
Higher interest rates than a loan. If you don't pay the balance before the end of the introductory period, the rate jumps considerably after the 0% rate period expires. Small business owners seeking financing typically get better rates from traditional banks and lenders that partner with the U.S. Small Business Administration. These lenders may require that you have a higher credit score or have been in business longer than what a credit card issuer requires, but they aren't going to overcharge you for a loan. The interest rates on SBA and small business bank loans range from 3% to 7%. In comparison, business credit card rates range from 11.99% to 20.99% or higher after the initial 0% period is over. [In need of a small business loan? Check out the lenders we recommend as best for small businesses]

Lower credit limit. A credit card company is willing to take on more risk, which means they typically cap the credit limit at a lower amount. Rossman said a business credit card backed by personal credit tends to have a credit limit of $5,000 to $10,000."If you have a really good credit score and healthy income, maybe you'll get $25,000, but in general, it's smaller amounts, because it's unsecured debt," said Rossman.
Fewer protections. Business credit cards don't have the same rate-increase protections that consumer credit cards have. That means the credit card issuer can raise interest rates, even if your payment is late by one day.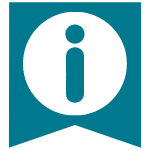 Did you know? Many small business owners use multiple credit cards to cover startup costs. The spending limit may be small, but when spread among multiple credit cards, you can amass sizable buying power.
Whether a 0% APR business credit card makes sense for you depends on what you need the cash for. If, for example, you need to buy materials for a product you'll sell in 30 to 45 days, then according to Stoyan Kenderov, chief product officer at Plastiq, it makes perfect sense. When the credit card bill is due, you'll have the cash to pay off the balance. It makes less sense, though, if you run a seasonal business or don't expect cash flow right away.
"If you're using the credit card today, you need to make sure you have cash coming in to pay off your credit card balance," said Kenderov. "You should try to align the expected cash flow cycle of the business with the payoff cycle of the card."
What are the most popular 0% APR business credit card providers?
There are several 0% APR credit cards available to small business owners. Here are some of the popular ones:
Chase Ink Business Cash Credit Card
Introductory APR of 0% on purchases for 12 billing cycles
There's a variable APR after 12 billing cycles, which ranges from 13.24% to 19.24%
5% cash back on the first $25,000 spent on office supplies, as well as internet, cable and phone services
2% cash back on the first $25,000 spent at gas stations and restaurants
1% cash back on all other purchases
No annual fee
U.S. Bank Business Platinum Card
Introductory APR of 0% for 15 billing cycles
After 15 billing cycles, the variable APR ranges from 11.99% to 20.99%
No annual fee
Discover it Business Card
Introductory APR of 0% on purchases for 12 months
After 12 months, the variable APR ranges between 12.99% and 20.99%
5% cash back on all business purchases
American Express Blue Business Plus
Introductory APR of 0% on purchases for 12 months
After 12 months, the variable interest rate ranges between 13.24% and 19.24%
Double points for the first $50,000 spent on purchases each year
Capital One Spark 1.5 Miles Select
Introductory APR of 0% on purchases for nine months
After nine months, the variable APR ranges from 13.99% to 23.99%
Unlimited 1.5 times miles on every purchase, with no minimums or expiration date
No annual fee
20,000 bonus miles when you spend $3,000 in the first three months