It's that time of year again – time to save bundles of money on essentials (and nonessentials) with Amazon Prime Day. Those with an Amazon Prime account can take advantage of several discounted items on June 21 and 22. Although an Amazon Prime membership costs $12.99 per month or $119 per year (plus taxes), new Amazon users can access Prime Day deals without a long-term commitment by signing up for a 30-day free trial. Amazon also offers student, EBT and Medicaid discounts for qualifying individuals.
The range of discounted products is vast, but one particular area where employers and employees alike can benefit this year is equipment to enhance their home office setup. Working from home has become the norm for many workers, and it is a trend that is likely to stick around in some capacity. This means it's probably time that you stop working from your bed, and start acquiring a few essential home office items to create a more practical work environment. Luckily, Amazon Prime Day has several deals for you to improve your home office, whether that means getting a new desk or investing in a better webcam for Zoom calls.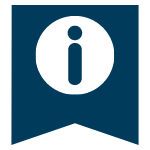 FYI: Take advantage of deals on office electronics for all of the post popular items and brands here.
Editor's note: The pricing and availability of these items were accurate at the time this article was written.
HP 24mh FHD Monitor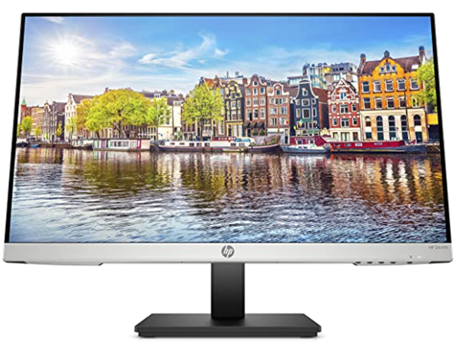 When it comes to display size, sometimes a laptop is not enough. Adding a desktop computer monitor can be a great way to enhance your WFH setup. The HP 24mh FHB monitor has a 23.8-inch IPS display (1080p), built-in speakers and VESA mounting. You can adjust the height and tilt of the screen for ergonomic viewing.
Original price: $154.99
Sale price: $124.99
You save: $30 (19%)
WisFox Wireless Keyboard and Mouse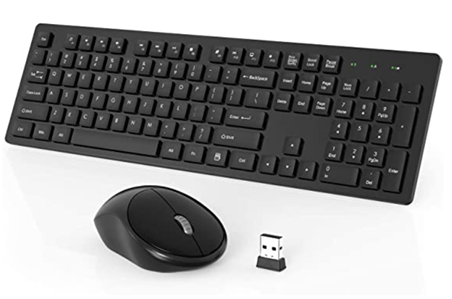 Upgrade your remote work setting with a full-size (16.9 x 4.9 x 1 inches) WisFox Wireless Keyboard and Mouse combination. This 2.4GHz silent USB wireless keyboard and mouse are perfect for pairing with PC desktops and laptops.
Original price: $35.99
Sale price: $21.67
You save: $14.32 (40%)
GESMA Webcam With Microphone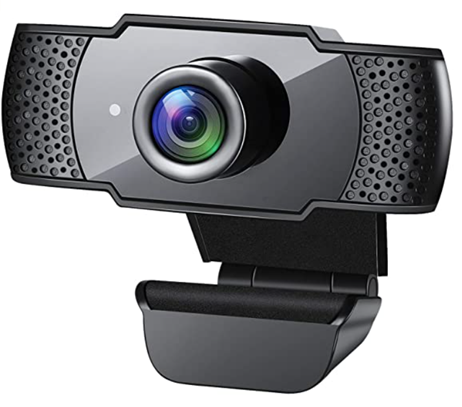 Zoom calls have become all too familiar in the workplace, but blurry video chats don't have to be. You can cop this affordable 1080p HD streaming USB computer webcam with a built-in 8m omnidirectional sound absorption and noise-reduction microphone. The microphone automatically filters out background noise, enabling you to communicate clearly with your virtual team. This plug-and-play device is ideal for PC video conferencing and calling. 
Original price: $34.99
Sale price: $24.99
You save: $10 (29%)
Aluratek 2K Ultra HD Webcam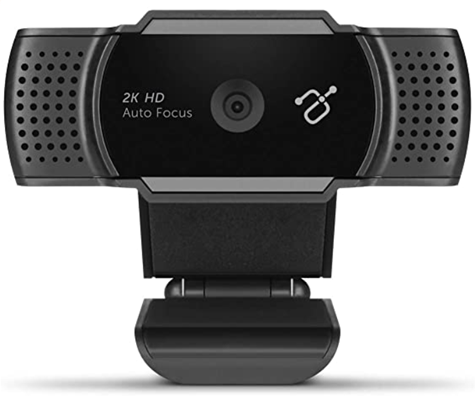 If video conferencing or video streaming has become an integral part of your job, you may want to invest in a nice webcam. This Aluratek webcam has autofocus, full-HD 2K video calling and video recording, and built-in dual stereo noise-canceling microphones. If you are video conferencing or livestreaming in questionable lighting, the webcam can automatically adjust the color and brightness for you. It has autofocus and can capture wide 80-degree angles.
Original price: $129.99
Sale price: $89.98
You save: $40.01 (31%)
NETGEAR Wi-Fi Range Extender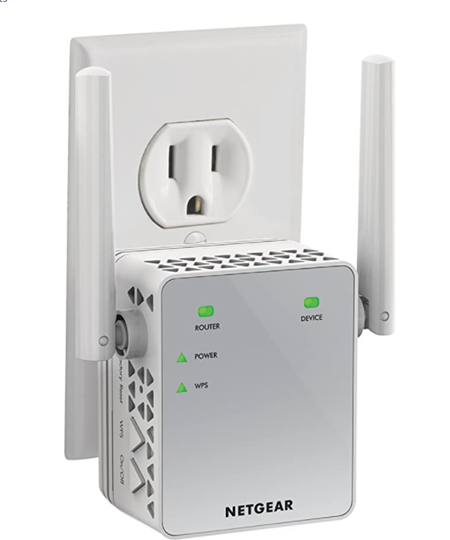 If your Wi-Fi only reaches certain points in your house, the NETGEAR Wi-Fi range extender EX3700 is the perfect addition to your remote office setting. Coverage reaches up to 1,000 square feet, and it supports up to 15 devices. The compact wall-plug design makes it easy to install.
Original price: $46.99
Sale price: $26.89
You save: $20.10 (43%)
Desk York Laptop Table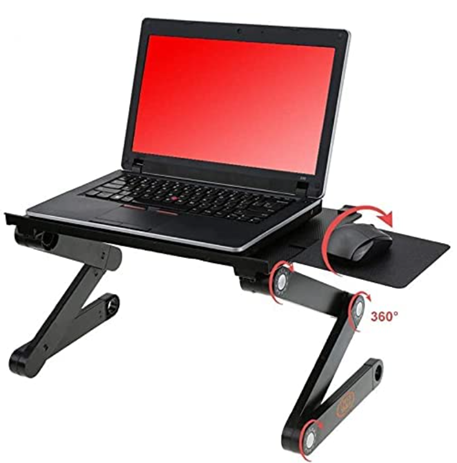 If you love working from your bed or the couch, this portable Desk York laptop table is the ultimate work-from-home companion. The adjustable computer stand has silent built-in fans, as well as left- and right-handed mouse placement capabilities.
Original price: $49.97
Sale price: $39.97
You save: $10 (20%)
Engriy Writing Computer Desk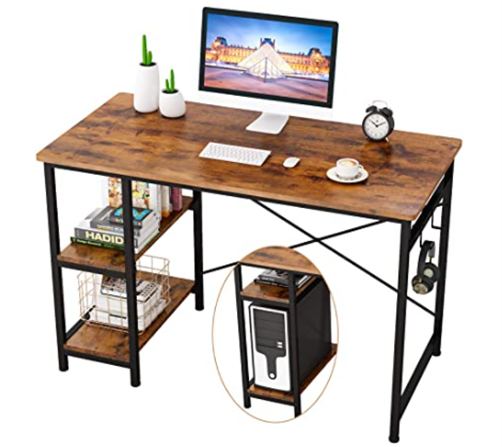 If you've accepted that it's time to finally buy an office desk, this 47-inch Engriy writing computer desk is on sale. It has a metal frame, a stylish wooden tabletop, and two storage shelves that can be placed on the left or right side.
Original price: $139.99
Sale price: $79.99
You save: $60 (43%)
FLEXISPOT Standing Desk Converter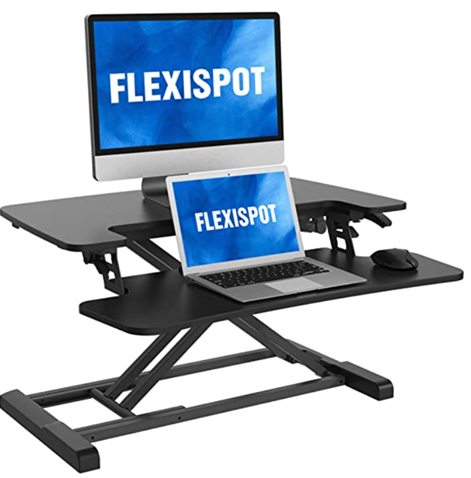 The FLEXISPOT standing desk converter is an adjustable tray table that can convert your sit-down desk to a standup desk. The ergonomic two-tier design has a deep keyboard tray for laptops. The frame and desktop come with a five-year warranty, and the gas spring system and other mechanisms have a three-year warranty.
Original price: $169.99
Sale price: $105.99
You save: $64 (38%)
Hbada Office Chair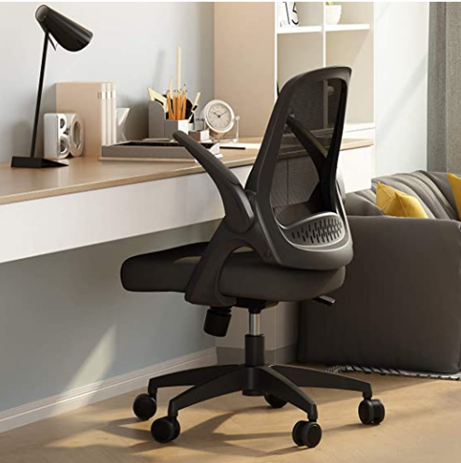 If your back is getting sore from working at your kitchen table or couch, it may be time to invest in an ergonomic office chair. This Hbada swivel office chair is adjustable in height (from 17.7 to 21.2 inches) and comes with flip-up arms. It has 120-degree tilt tension and a weight capacity of up to 250 pounds.
Original price: $169.99
Sale price: $109.99
You save: $60 (35%)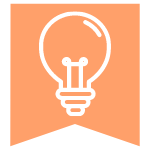 Tip: If you're planning a larger home office project, take advantage of the latest deals at Lowe's. Create your home office on a budget.
Blue Yeti X Professional Condenser USB Microphone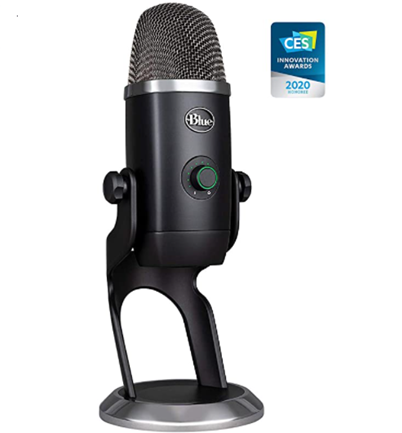 If your job involves gaming, streaming, or podcasting, you may want to check out the discount on the Blue Yeti X Professional Condenser USB Microphone. It has high-resolution metering, LED lighting and Blue VO!CE effects. This microphone is compatible with both PC and Mac devices. 
Original price: $169.99
Sale price: $149.99
You save: $20 (12%)
Echo Buds (2nd Generation)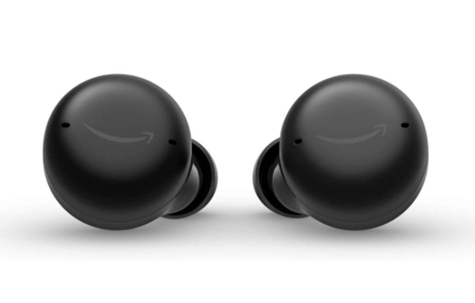 A good pair of noise-canceling headphones can be critical to getting work done, especially if you are working from home with kids. Amazon is offering second-generation Echo wireless earbuds with active noise cancellation and Alexa. Earbuds come in black or white, and they include a wired charging case (Echo Buds with a wireless charging case are on sale for $99.99).
You can get up to five hours of music playback per charge and up to 15 hours with the charging case. A 15-minute quick charge provides up to two hours of music. These earbuds are compatible with iOS and Android, and they support access to Siri and Google Assistant. To activate your Echo Buds, you will need to complete registration in the Alexa app.
Original price: $119.99
Sale price: $79.99
You save: $40 (33%)
Apple AirPods Pro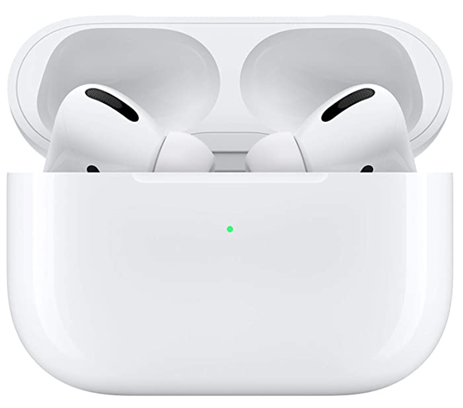 If you've been wanting to add a pair of Bluetooth Apple AirPods Pros to your home office setup, now is the time to buy. These active noise-canceling headphones have transparency mode, they are sweat- and water-resistant, and the adaptive EQ automatically tunes music to the shape of your ear. They come with a wireless charging case that delivers more than 24 hours of battery life.
Original price: $249
Sale price: $197
You save: $52 (21%)
Apple iPad (8th Generation)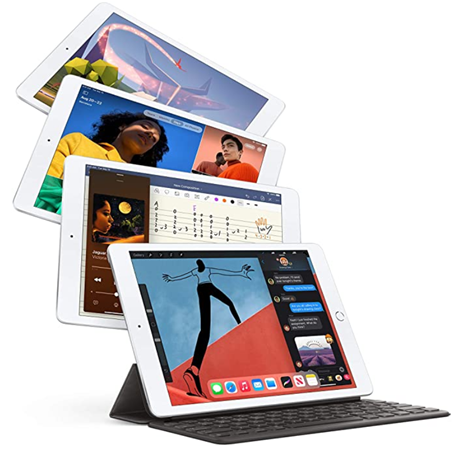 If you're looking for a way to make your remote work setting a little more portable, check out the savings on the eighth-generation Apple iPad. Measuring at 10.2 inches, this device has 128GB of storage, an A12 bionic chip with a neural engine, an 8MP back camera, and a 1.2MP FaceTime HD front camera.
Original price: $429
Sale price: $395
You save: $34 (8%)
Addtam Multi-Plug Outlet Splitter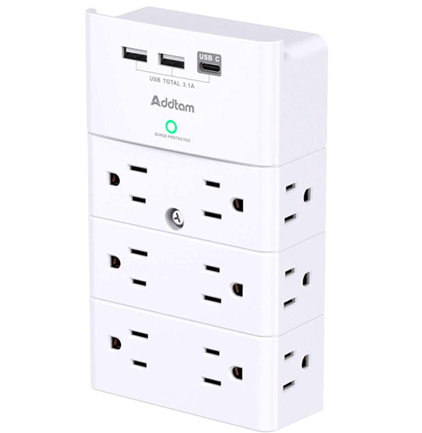 This multi-plug outlet is great for those who need additional outlets with a surge protector. The three-sided outlet extender includes 12 AC outlets and three USB ports (one USB-C). This power strip has overload protection, short-circuit protection, over-current protection, over-voltage protection and overheating protection.
Original price: $21.99
Sale price: $15.99
You save: $6 (27%)
Afrog LED Desk Lamp
This modern LED desk lamp is not only a light, but also has wireless charging capabilities. The multifunctional lamp has a USB charging port, five lighting modes, five brightness levels and an automatic timer.
Original price: $49.99
Sale price: $24.99
You save: $25 (50%)