Keeping your business, computers and employees secure is a top concern for all business owners. Security products cover a wide range of hardware and software, from cameras and entry locks to top antivirus software. You can quickly spend a fortune, so it pays to grab a good deal when you see it. This year's Amazon Prime Day offers many opportunities to do just that. The seventh annual Amazon Prime Day runs June 21-22.
Prime Day gives Amazon Prime members access to more than 2 million deals. Other major retailers, including Target, Walmart and Best Buy, are offering deep discounts as well.
To take advantage of the Prime Day event on Amazon, you must be an Amazon Prime member. If you're not currently a member, you can sign up for a 30-day free trial. Even those using the free trial can partake in all of the Prime Day sales.
Many of the deals on security products highlighted below are already underway, so you can take advantage of sale prices now before June 21. [Looking for savings on items for your home office? Check out top Amazon Prime deals on home office items.]
Sirgawain Mini Spy Camera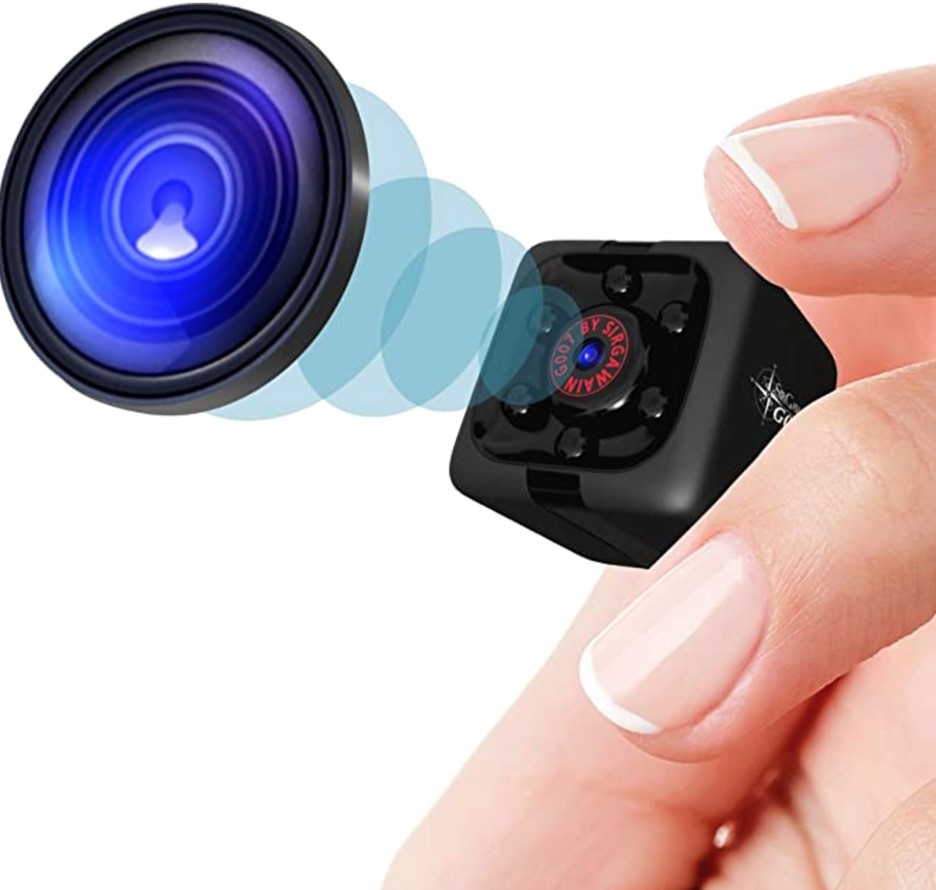 While sometimes you want a conspicuous surveillance camera present to put people on notice, other times you may prefer something more discreet. That's where Sirgawain's Mini Spy Camera comes into play. This tiny camera is not much larger than the tip of your finger. It offers 1080p day and night recording options, a 140-degree wide-angle lens, and motion detection and recording. These cameras are an ideal solution if you want to monitor a particular room or area of your business.
Original price: $61.00
Sale price: $29.99
You save: $31.01 (50%)
COOAU Wireless Outdoor Security Camera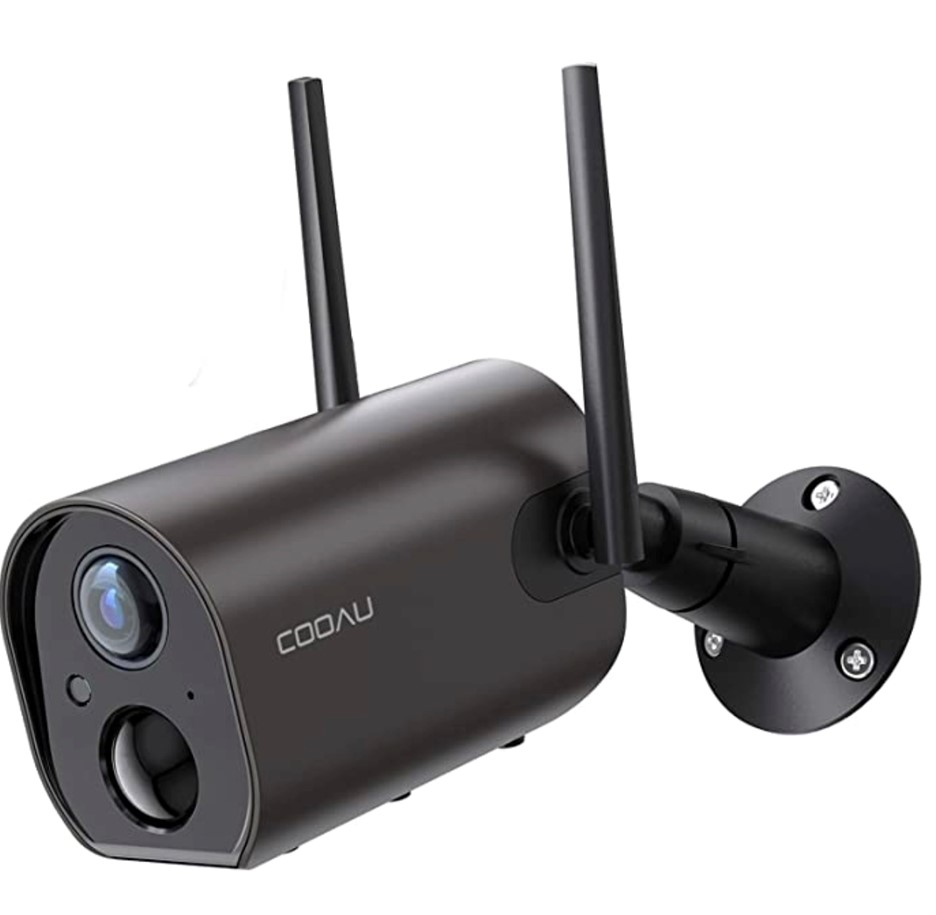 One security measure many businesses take is installing a video camera to monitor the outside of their business. COOAU's wireless outdoor security camera is an excellent choice for business owners who want a security camera without having to go through the hassle of wiring it. This waterproof camera is powered by an internal 15000mAh rechargeable battery and runs on 2.4 GHz Wi-Fi. It records in 1080p and features night vision. It features motion detection, instant alerts and has built-in microphones and speakers.
Original price: $79.99
Sale price: $67.99
You save: $12.00 (15%)
McAfee Total Protection 2021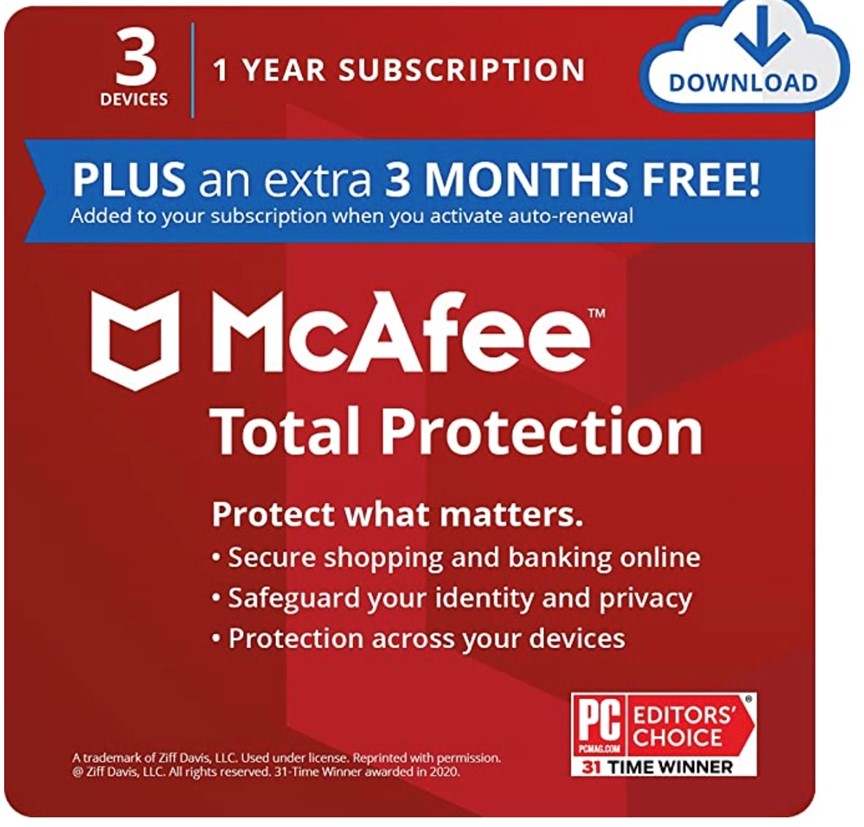 Protecting your business's premises (and its valuable contents) is one piece of the security puzzle. You also need to digitally protect your company. The first step in doing that is making sure you have antivirus software installed on your devices. McAfee Total Protection 2021 offers antivirus protection and password management for three devices. Amazon is offering steep discounts on an annual subscription, which includes an additional three months for free. The antivirus software is compatible with Windows, Mac, iOS and Android devices.
Original price: $89.99
Sale price: $21.99
Savings: $68.00 (76%)
Bonsaii Cross-Cut Paper Shredder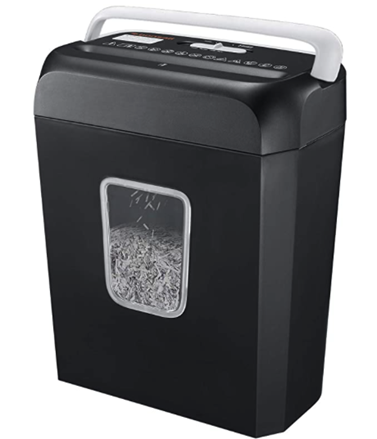 Every office needs a reliable paper shredder to destroy sensitive documents, and you can't go wrong with Bonsaii's cross-cut paper shredder. It accommodates up to six sheets at a time, including paper with staples, and it features a reverse mode to clear paper jams. The shredder features manual and automatic settings, and a roomy 3.4-gallon wastebasket to collect paper shreds.
Original price: $49.99
Sale price: $34.99
Savings: $15.00 (30%)
Kensington Laptop Cable Lock
Laptops used in high-traffic workspaces or remote environments are high risk for being stolen. Kensington's 6-foot carbon steel cable lock ensures devices stay put and includes a resettable combination lock. This lock is compatible with most popular laptop models and can also be used with other devices that have built-in security slots, including hard drives, projectors, and docking stations.
Original price: $32.96
Sale price: $20.76
Savings: $12.26 (37%)
LIZVIE Outdoor Floodlight Camera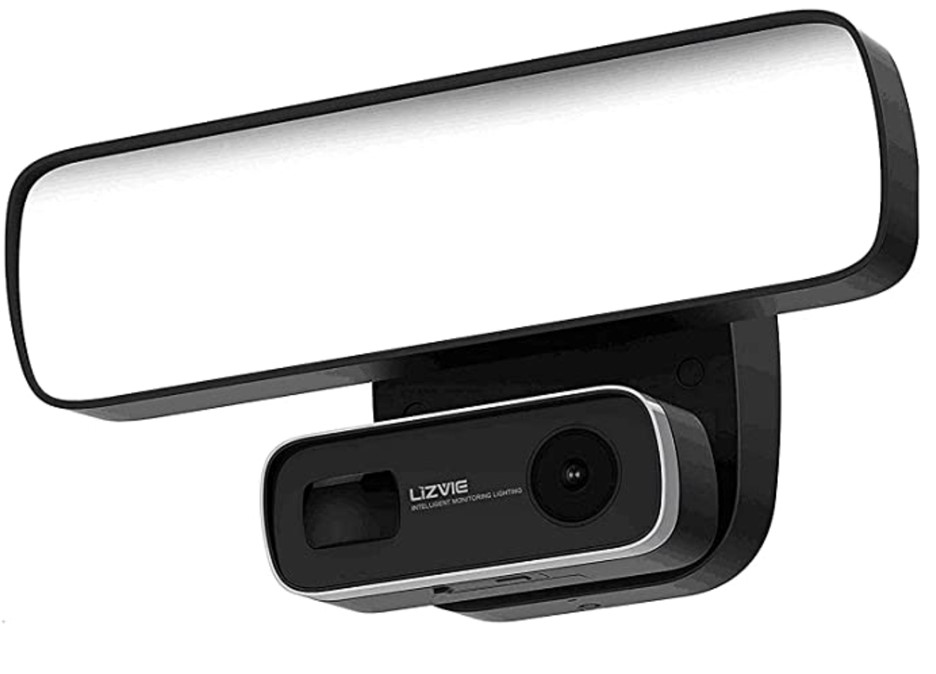 One way to scare away potential intruders is to shine a bright light on them when they step on your business's property. LIZVIE's outdoor camera and floodlight not only illuminates anyone who comes into range, but it records them in 1080p.
Original price: $59.99
Sales price: $53.91 (can save an additional 10% by applying for a coupon)
Savings: $5.99 (10%)
SightPro 27-inch Computer Privacy Screen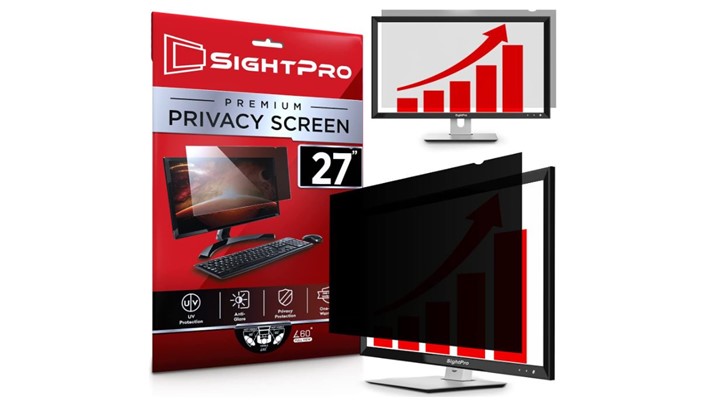 Prying eyes won't see a thing when you install the SightPro 27-inch computer privacy screen. Designed to be compatible with a range of monitor brands, including HP, Dell, Samsung, Lenovo, LG, Acer ASUS and ViewSonic, it installs in minutes. This privacy screen is ideal for businesses that have open workspace environments. Couple it with the SightPro laptop privacy screen, and small business owners won't have to worry about prying eyes whether they are working in the office or at the airport.
Original price: $65.99
Sale price: $58.99
Savings: $7.00 (11%)
Sonew Waterproof IP68 RFID Card Door Access Controller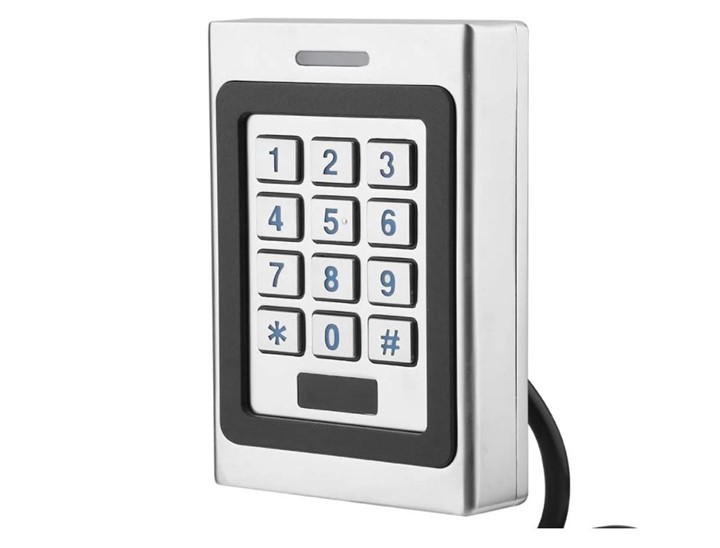 The Sonew IP68 RFID card door access controller is an affordable access-control solution for small businesses. Employees can easily enter and leave the office without compromising security. This waterproof access controller gives users three options: cards, code, and card + code.  Learn more about the best door access providers.
Original price: $41.69
Sale price: $33.35
Savings: $8.34 (20%)
Savito's Fake Camera Set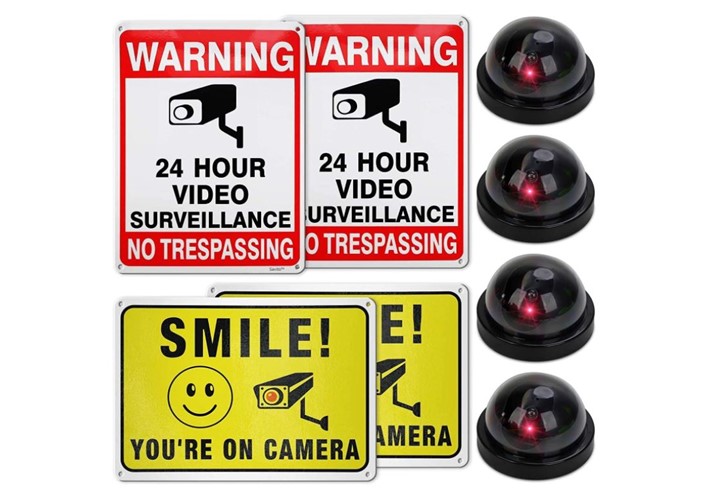 If your small business can't afford an elaborate security system, a fake one may do the job. Criminals may think twice about breaking in when they see these cameras and signs. Savito's fake camera set includes four dummy cams, two "no trespassing" signs, as well as mounting tape and screws to affix the fake security cameras to your ceilings or walls. It's great for indoors and outdoors.
Original price: $45.99
Sale price: $26.99
Savings: $19.00 (41%)
ZOSI H.265+ 16-Channel 1080P Video Security DVR Recorder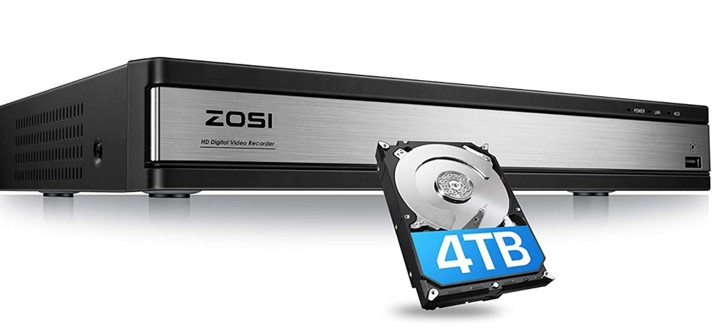 Having security cameras inside your office or store isn't enough. You need to record that footage, which the ZOSI H.265+ DVR can handily do. This 16-channel, 1080p video security DVR recorder comes equipped with a 4TB hard drive, it offers easy remote access and 24/7 support. Using the ZOSI app, you can view video of all your cameras. You can check your store or office wherever there is an internet connection. How is that for peace of mind?
Original price: $235.99
Sale price: $212.39
Savings: $23.60 (10%)
Modrine Security Safe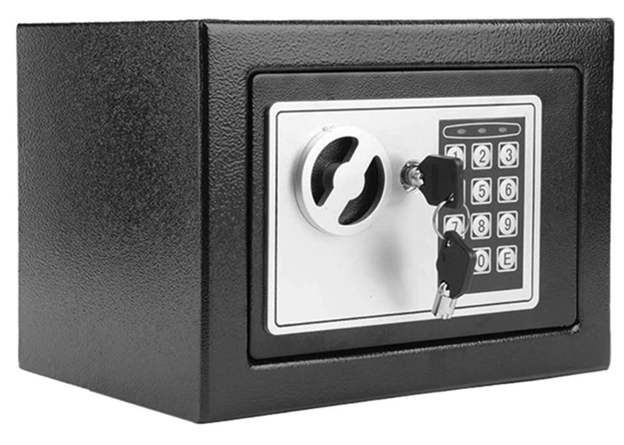 Secure important files and documents inside a Modrine security safe, which has a key lock and dual-deadbolt electronic lock for double the protection. Its concealed door hinges are pry-resistant, and adjustable interior shelf helps keep contents organized and accessible.
Original price: $42.99
Sale price: $34.39
Savings: $8.60 (20%)
BN-LINK Indoor Mechanical Outlet Timer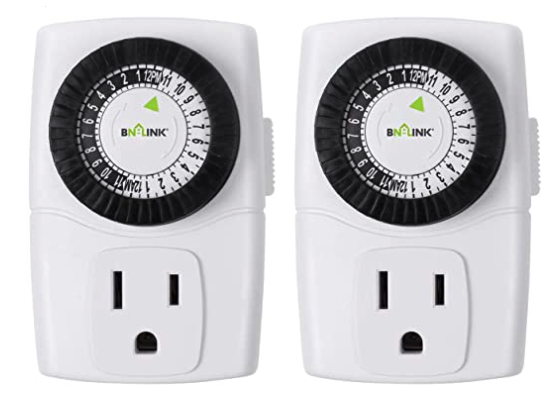 Use this pair of BN-LINK indoor timers to change the lighting patterns in your office, making it difficult for would-be burglars to tell when the building is unoccupied. It features 24 repeatable settings that turn lights on and off in as little as 30-minute increments, allowing users to create myriad unpredictable patterns that replicate the lighting of occupied offices.
Original price: $11.99
Sale price: $8.39
Savings: $3.60 (30%)
See All N12 Circular Glass Security Mirror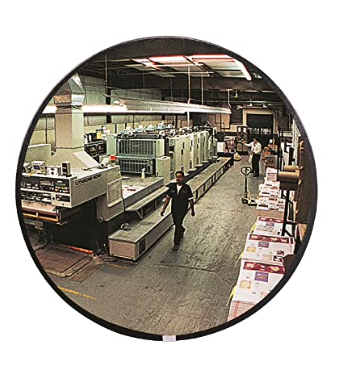 Keep employees safe around blind corners, hallway intersections and other obstacles with a See All 12-inch security mirror. Its convex design creates a wide-angle image, and the included swivel mounting bracket ensures the mirror is always positioned correctly for the largest viewing area.
Original price: $37.92
Sale price: $26.99
Savings: $10.93 (29%)
FIRST ALERT Professional Fire Extinguisher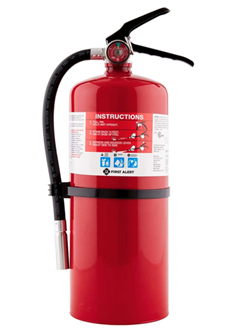 Many insurance policies require offices to be equipped with fire protection devices, but easily accessible fire extinguishers make sense in any work environment. This First Alert Pro10 fire extinguisher fights wood, electrical, paper, fabric and flammable liquid fires and is rechargeable after use.
Original price: $109.99
Sale price: $62.67
Savings: $47.32 (43%)
SUPERDANNY USB Surge Protector Power Strip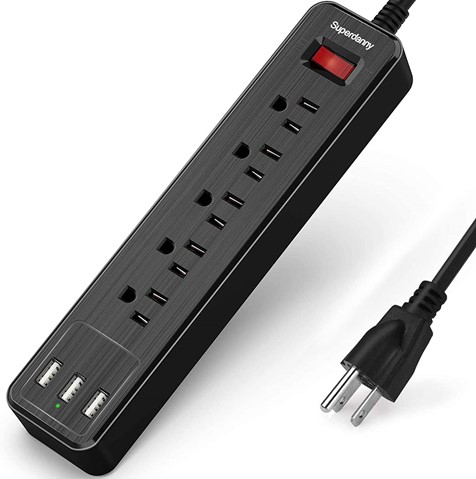 Protect your computers and other expensive electronics with this five-outlet SUPERDANNY surge protector power strip. It has three USB ports for charging smartphones and laptops. Available in eight colors, the power strip can be placed on the floor or mounted on a wall for easy access in tight spaces.
Original price: $14.99
Sale price: $11.24
Savings: $3.75 (25%)
Additional reporting by Lisa McGreevy and Donna Fuscaldo.