There are three popular types of human resources (HR) systems: human capital management (HCM), human resources information system (HRIS) and human resources management system (HRMS). While at the most basic level, these terms are used to describe internal HR systems, which have different functions and processes. Here's how to understand these HR solutions.
What is the difference between HCM, HRIS and HRMS?
While HRIS and HRMS are most like each other, all three initialisms represent different browser-based software solutions for HR departments. Identifying end goals, and understanding these systems' similarities and differences, will help you decipher which is the best choice for your company's HR needs.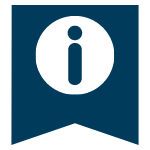 FYI: There aren't strict, universal definitions for these software systems, and functionality and features vary across vendors.
Editor's note: Looking for the right HR software for your business? Fill out the below questionnaire to have our vendor partners contact you about your needs.
What is a human resources information system (HRIS)?
HRIS software will organize and electronically manage employee-related data for your business. This date includes personal contact information, job title and salary data, benefits and enrollment information, and paid time off (PTO) requests.
Most often, the terms HRIS and HRMS are used interchangeably, but the functionality is different. HRIS software focuses on an employee's information and is more data-driven than HRMS solutions, which concentrates on management.
Your growing company should consider an HRIS software platform to protect your employees' personal information. The platform's benefits – including regulatory compliance and overall organization – will free up your busy HR department by automating processes and workflows.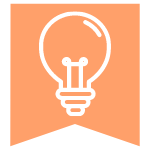 Tip: Learn about the most common compliance challenges your small business may face and how best to deal with them.
What is human capital management (HCM)?
HCM is a term for managing the people in your organization. Human capital management – while evident in almost every industry – tends to be most important for your company's "knowledge workers," or employees whose responsibilities focus on problem-solving rather than physical labor.
Human capital is the most vital resource and one of the most expensive budget items for your organization. Without investing in those who improve your business's day-to-day operations, your staff will be less likely to invest their time and talents.
HCM software follows your workers' lifecycle, including onboarding, employee retention, development, and termination or resignation.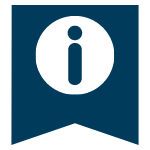 FYI: When choosing the best HR-related software for your organization, your HR professionals should research different technologies and find a solution that best fits the needs of your company's talent acquisition specialists and managers.
What is a human resources management system (HRMS)?
Comprehensive HRMS solutions organize important employee information and data, and act as centralized information hubs with integrations for payroll processing, benefits enrollment and employee self-service.
HRMS software usually encompasses most of the functionalities of HRIS and HCM systems, making many tedious HR responsibilities more efficient. It will be easy to input employee information, run reports and create schedules with an HRMS software solution implemented.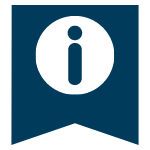 FYI: While the terms "HRMS" and "HRIS software" tend to be used interchangeably, an HRMS is the better choice for larger HR departments searching for an all-in-one solution for various functions, analytics and HR reporting.
HRIS functionality and features 
Here's a look at how an HRIS works, and its most common features. 
How does an HRIS work? 
HRIS software supplies your organization's HR group with a central hub of pertinent information about your employees and your overall business. HRIS solutions improve efficiency by managing the data generated by people, processes and policies.
When you adopt HRIS software, you'll have the benefit of saving historical data, the ability to pull reports and a greater understanding of workflows to continually improve your company's internal HR processes.
HRIS features
Here's a comprehensive list of HRIS features:
Recruitment: HRIS solutions may include an applicant tracking system (ATS), which optimizes the hiring process by electronically managing candidates' resumes, contact information, jobs applied and additional notes.
Benefits administration: When a new employee is eligible for benefits, HRIS systems facilitate employee benefits administration. The systems often include a self-service component, so your HR group can act as consultants for the employee that has questions or concerns about their policy.
Absence and compensation management: Your organization can utilize the system for tracking and managing pertinent employee information, such as absences, scheduled shifts, compensation and payroll.
Workflow: Automating and optimizing workflows are another HRIS system benefit. Users can implement workflows – like the hiring process – in an HRIS system to reduce paperwork or improve current processes.
Self-service: Some HRIS systems offer self-service functionality for potential new hires, employees and managers. Enabling self-service portals not only gives employees control over their information, but reduces the time your HR personnel spends tracking down or updating those facts.
Reporting: As HRIS systems are data-driven software solutions, they produce reports for HR departments to analyze and make strategic business decisions. HRIS software builds its foundation on an information database, so it's important to maintain the system and ensure accurate, up-to-date information remains on your employees' profiles.
HCM functionality and features
Here's a look at how HCM systems work and how their features can help improve efficiency.
How does an HCM work?
Like HRIS and HRMS software solutions, most modern HCMs are browser- or web-based to make information easily accessible. HCM software helps your HR department facilitate talent and employee growth throughout their employment lifecycle. HCM software takes the administrative burden off your HR employees, and automates electronic document signing, training, and scheduling. Processes and workflows can be customized to your company's needs – depending on the vendor or software chosen.
In the most notable difference from HRIS and HRMS solutions, most HCM systems include functionality for strategic training and development, and culture building. The primary purpose of an HCM is to optimize talent, manage employee benefits and expectations, and provide analytics-based reports to help your HR teams make data-driven decisions.
HCM features
While features vary by vendor, most HCM solutions include these functions:
Administration: Managing organizational data and your staff's information is a function in most – if not all – HCM software packages. These solutions also usually offer encryption to ensure personal information, benefits data and payroll remain secure. Administrative functions, such as employee and manager self-service, also fall under this category.
Service delivery: The benefit of implementing a cloud- or browser-based HCM software package is your business has instant, secure access to relevant documents from anywhere. The software enables access to your company's policies, procedures, regulation documents, organizational knowledge or case documents (in some industries).
Talent management: Talent management comprises a robust part of the software's features. Processes for recruiting potential talent, onboarding new hires, conducting performance management evaluations for current employees, compensation, career and succession planning can be part of an HCM solution.
Workforce management: HCMs can help manage and run reports for your employee absences, attendance, shift planning, task management and budget forecasting.
HRMS functionality and features 
Here's a look at HRMS software, how it works and its most important features.
How does an HRMS work?
HRMS software works the same as its counterparts, offering secure access to essential information anywhere in the world. While HRIS software's main draw centers on its information-based functionality, HRMS solutions also focus on managing various information and business aspects, in addition to keeping historical records of important employee information.
HRMS features
Many popular HRMS solutions include all the features of an HRIS and HCM rolled into one comprehensive, robust HR package. HRMS solutions can include a variety of features, which is why it's crucial your HR professionals research before purchasing an HRMS solution.  The first step when choosing an HRMS is to have a clear picture of your company's needs, wants and goals.
These are some popular HRMS software features: 
Payroll
Talent acquisition
Recruitment
Compensation and benefits
Time and labor
Scheduling
Professional development
Onboarding
Reporting
Personnel and positions
Which HR solution is right for you?
Finding the perfect HR software solution for your business depends primarily on your organization's size, industry and future growth plans. An HR system may not be necessary if your company has fewer than 10 full-time employees. However, your for-profit business with 1,000-plus employees probably needs sophisticated HRSM or HRIS software.
When choosing to adopt HR software – or switch to a new solution – to make HR-related tasks more efficient, it's essential to consider your organization's scalability and the ultimate problem you want the software to solve. You should also consider how the right software solutions can help you retain your best employees.
"In order to keep the best and brightest, employees need three things," said Stephen Kohler, CEO and founder of Audira Labs. "[First, they must] be seen as whole people, not just an employee, [second, they should be] given purposeful and impactful work, and [third, they need] to feel like their company is investing in them personally."